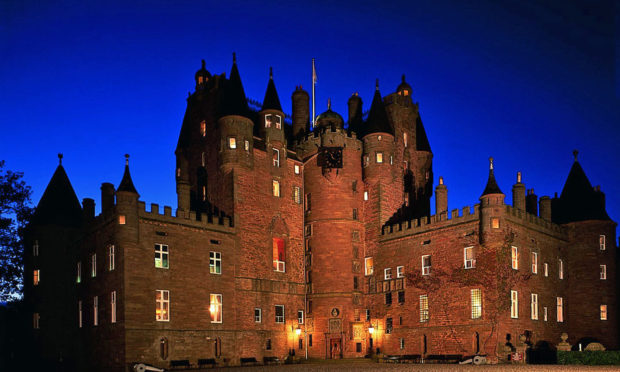 Its ancient stone corridors are said to be inhabited by apparitions including a ferocious earl, a tongueless woman and the infamous Grey Lady.
But for the first time in almost 650 years it is an invisible addition to its distinguished history which will help guide visitors to the late Queen Mother's childhood home into post-pandemic Angus tourism.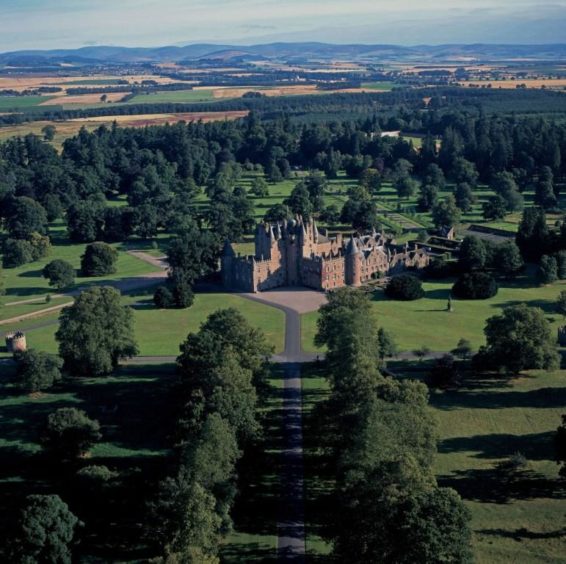 As the county's most popular attraction, Glamis Castle – and its legendary ghosts – usually welcomes around 100,000 global visitors annually.
The Queen Mother memorial gates to the family home of the Earls of Strathmore re-opened at the end of last month for people to enjoy the expansive grounds and gardens.
From Wednesday, visitors can again book castle tours – with wifi installed for the first time in the landmark's history to deliver the guide-free experience at the Royal castle where the late Princess Margaret, Countess of Snowdon was born in 1930. Virtual online tours have also been created.
Castle bosses said the virtual tours have been designed to deliver an interactive 360-degree experience through the history of Glamis, and tales of historic figures such as Mary, Queen of Scots and James VIII.
Glamis was previously named near the top of a nationwide poll as one of the most likely castles in Scotland to have spooks roaming its corridors.
The University of Dundee Botanic Garden, which usually attracts 80,000 visitors each year, will also re-open on Wednesday after a four-month pandemic close.
The full 27-acre garden will be open, initially under reduced opening hours of 10am to 3pm and with visitors having to pre-book tickets via TripAdvisor or Viator, or by joining the Friends of the Dundee Botanic Garden.
Buildings on the site will remain closed, including the glasshouse and the café.
Garden curator, Kevin Frediani said: "It has felt like a never-ending road during lockdown, but it will be great to see people return to make this garden come alive again.
"We may not be able to visit foreign climes, but we offer 27-acres of secret garden in a unique setting where you can enjoy a walk around the world of plants," he said.
Set in 9.5 hectares on sloping land near the River Tay, the garden boasts a wide range of plants, including collections of conifers and broad-leaved trees and shrubs, tropical and temperate glasshouses, and water and herb gardens.
It features indigenous British varieties as well as representative collections of important plants from all the continents of the world.