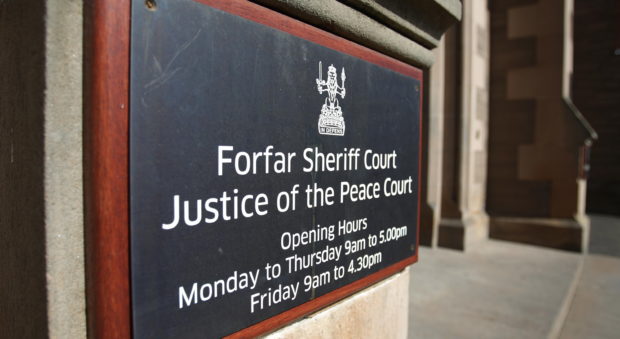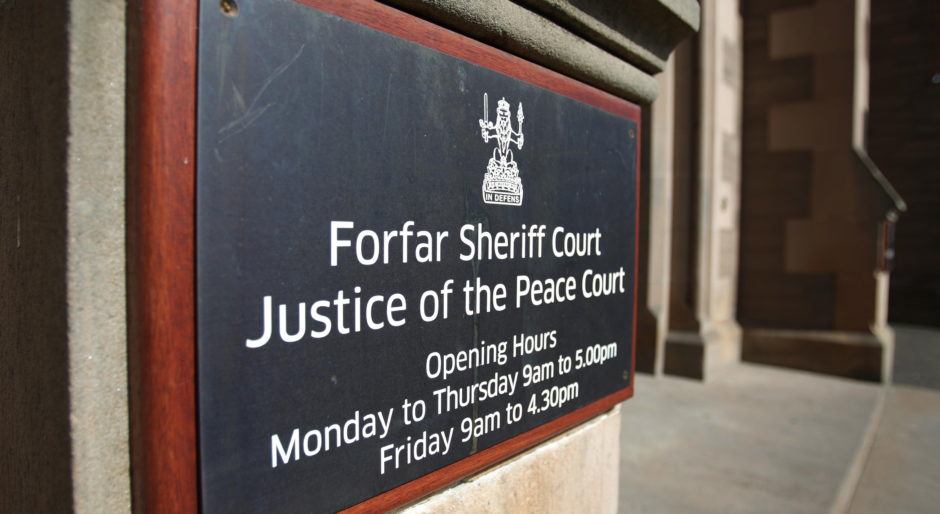 A lockdown Angus stalker has been banned from a Montrose street after admitting a vile three-week campaign against his ex-partner.
Peter Campbell's conduct included repeatedly spitting on the woman's vehicle and pouring an unknown liquid onto it during the offences in May.
The 51-year-old first offender has been ordered to appear back in court after reports are prepared on what a Sheriff Gregor Murray branded a "serious" offence.
Campbell, of Ramsay Street, Montrose represented himself at Forfar Sheriff Court.
He admitted a single charge under Section 39 of the Criminal Justice Act relating to a course of conduct between May 8 and 29 this year.
Campbell pled guilty to causing fear and alarm to his victim by repeatedly going to her home in the Angus town uninvited and repeatedly pouring an unknown liquid over a motor vehicle belonging to her.
The charge also states he repeatedly spat on the vehicle and repeatedly spat at her bedroom window, which Campbell also admitted staring into as part of his behaviour.
Sheriff Murray was told the accused has no criminal record but said in view of the nature of the offence, a background report would be required.
The case was continued until September 10.
Campbell was granted bail, with special conditions banning him from contacting the victim or entering Palmerston Street in Montrose.
The court will also consider the imposition of non-harrassment order when Campbell returns for sentencing.
His appearance follows the recent return of criminal business to Forfar Sheriff Court, where a range of Covid-19 measures related to social distancing have been put in place.
Seating in the public gallery of court one at the Market Street building has been significantly reduced to meet social distancing requirements, with restrictions also in place over the number of solicitors present in the courtroom at any one time.
The dock of the court also currently remains out of bounds, with accused presented to the sheriff from a position just behind it.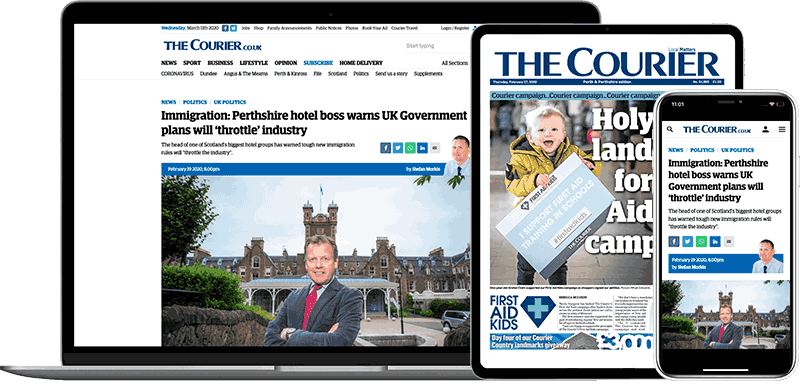 Help support quality local journalism … become a digital subscriber to The Courier
For as little as £5.99 a month you can access all of our content, including Premium articles.
Subscribe