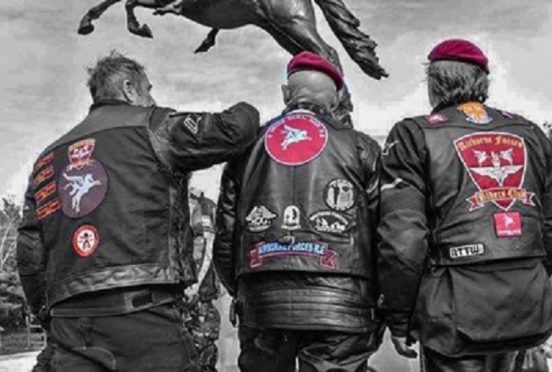 The Falklands fallen of an elite Angus commando unit are to be honoured in a weekend stop on a round-the-UK commemoration of those who lost their lives in the South Atlantic conflict.
Arbroath's Western cemetery will be one of the stops on the first day of the motorcycle ride which will see a trio of veteran bikers tackle almost 2,500 miles in six days to mark the sacrifice of their service comrades 38 years ago.
The Angus graveyard is the final resting place of three Royal Marines who served with 45 Commando on the outskirts of Arbroath, with a memorial garden on the Condor camp also set to be visited by the biking convoy.
Local motorcycling veterans have been invited to join Saturday's event, and residents encouraged to turn out as a mark of respect.
The South Atlantic Medal Association Ride of Respect will be led by former paratroopers Paul Moore, Charlie McColgan and Tony McKie, heading north from Middlesborough on the first stage of the tour which will bring them into Angus.
Former Navy servicewoman Fiona Laing, of Arbroath, said she expects a convoy of around 40 Royal Marines Association bikers and other veterans to arrive at the Western cemetery just before 3pm on Saturday.
"The riders will be arriving from the Arbirlot road end so they can go in one line into the cemetery to the four graves there," said Fiona.
"The bikes will have their respective unit flags flying.
"If any veterans want to come out and show their support we would be very pleased for them to be there."
45 Cdo lost a total of 13 men during the 1982 conflict, with Cpl Peter Fitton, Cpl Frank Spencer and Marine Paul Callan buried at Arbroath, along with Cpl Laurence Watts of 42 Commando.
Former 45 Commando Commanding Officer, Major General Andrew Whitehead, was the man who led the Angus marines over an incredible 80-mile yomp to victory on Two Sisters Hill in June 1982.
The men of RM Condor crossed East Falkland, with the threat posed by Argentine forces compounded by the onset of winter.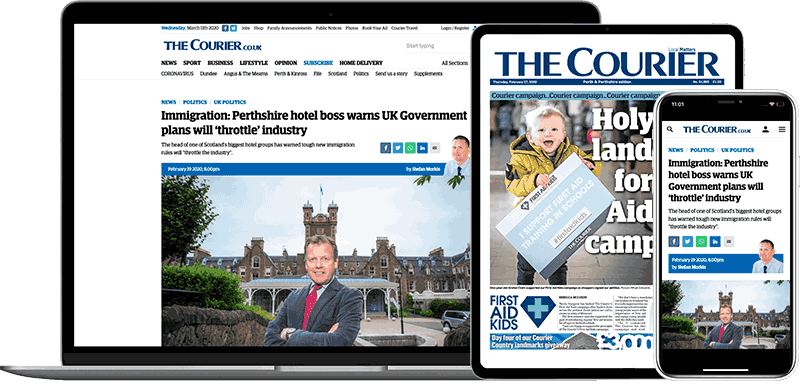 Help support quality local journalism … become a digital subscriber to The Courier
For as little as £5.99 a month you can access all of our content, including Premium articles.
Subscribe