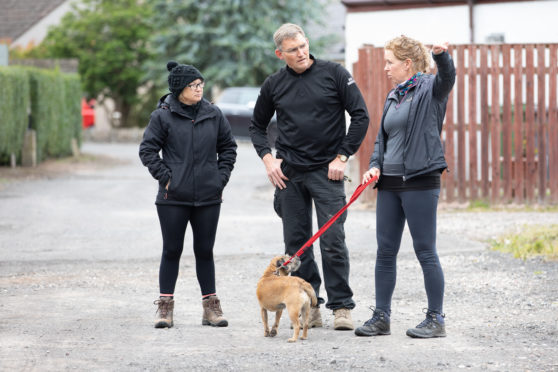 A huge volunteer search effort involving tracker dogs and a thermal drone is continuing for a missing Tayside terrier.
The hunt for Border Terrier Twiggy is now into its fifth day in and around Forfar, but the lost dog's devoted owners remain firm in the belief the frightened pet is still around and living in survival mode.
Sightings of the distinctive animal have given owner Susan Malcolm hope Twiggy is hiding out in farmland near the Angus town.
Susan, from Wormit, is an instructor with the Guide Dogs for the Blind in Forfar and had been there on Monday before walking round nearby Forfar Loch with four-year-old Twiggy and the dog's mum, Maggie.
They disappeared into undergrowth at the beauty spot during the afternoon, and although Maggie returned soon after, Twiggy was nowhere to be seen.
Her owners think she may have chased a rabbit down a hole, sparking a frantic but fruitless initial quest in the loch area.
Potential sightings of Twiggy were then made in Forfar town centre and the village of Lunanhead – east of the town and a couple of miles away from the loch – where the hunt is now concentrated.
It has generated a huge response through the Missing Pets Dundee and Angus Facebook page, and involved assistance from K9 Manhunt and Scentwork Scotland, whose teams have picked up the missing terrier's scent in the Lunanhead area.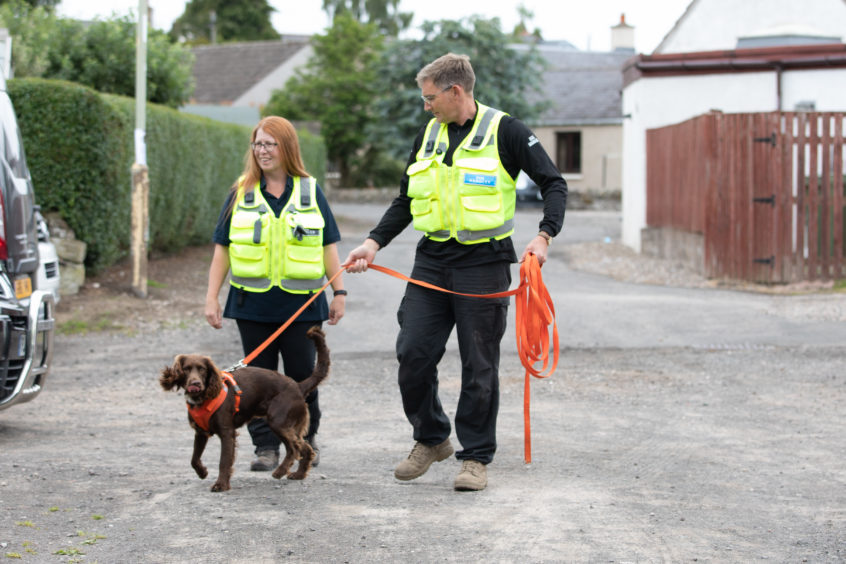 The owners of Twiggy's brother, Bruce, have also been part of the search.
Susan said: "She's tiny, not much bigger than a rabbit, so that will make her quite distinctive to someone who might see her.
"When she was seen for the first time she was filthy, so that might suggest she had been down a rabbit hole and had come out.
"She has a pink tartan collar and an orange collar with bells on it, although they might have come off by now."
The hope is that Twiggy has gone into survival mode and will be hiding out and scavenging around for food in the fields.
"She will be completely stressed so almost definitely won't come to someone who calls her," continued Susan.
"What we are asking is that people take the phone numbers from the Facebook appeal, phone it straight away and we can get someone there and track a line of where she has been. If they could take a screenshot photo that would be even better.
"We have been so grateful so far for everything that people have done.
"Five of the search dogs have independently picked up her scent so we think that time-wise she is still okay, but we really need the support of people to help us find her."