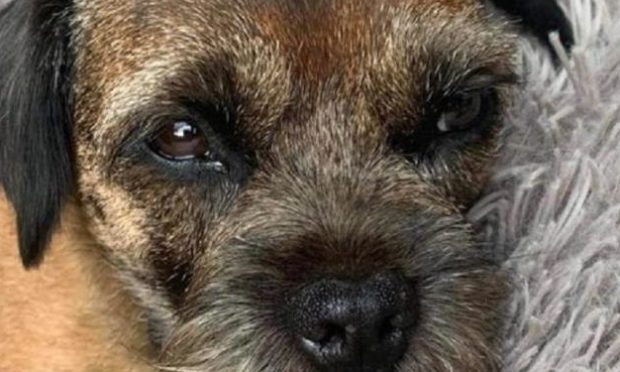 Searchers spearheading the hunt for missing Tayside terrier Twiggy have made a plea for people not approach the petrified pet if they see her.
More than five days after the four-year-old Border Terrier went missing on the southern side of Forfar Loch, another sighting of the dog on the opposite side of the Angus town has given her owners hope the beloved pet is still alive.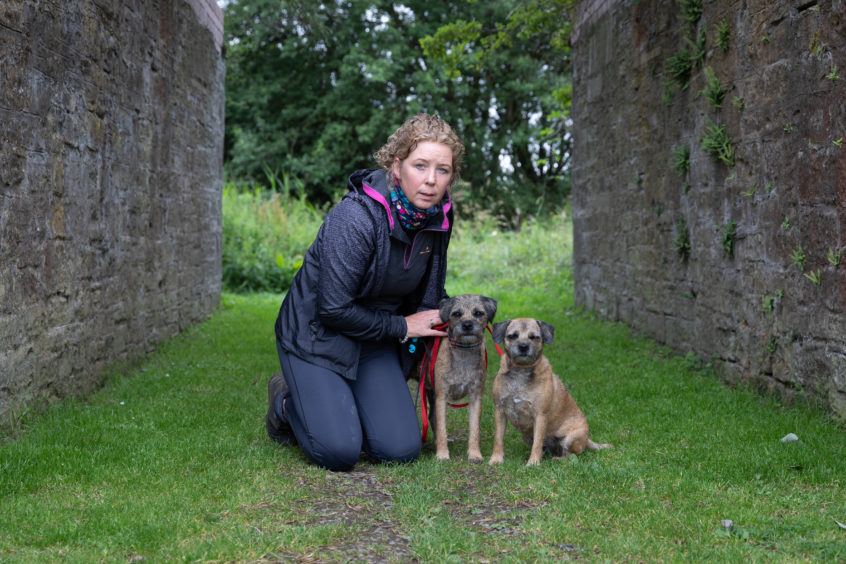 Twiggy has been spotted again on a farm track near Lunanhead, where the search has been concentrated since midweek but she was spooked and ran off again.
Desperate owner Susan Malcolm said immediate contact from anyone who might see Twiggy is the best hope of getting her back safely.
Twiggy and her mum, Maggie, were being walked in the loch area near the Forfar guide dogs centre where Susan works when they disappeared into undergrowth on Monday afternoon.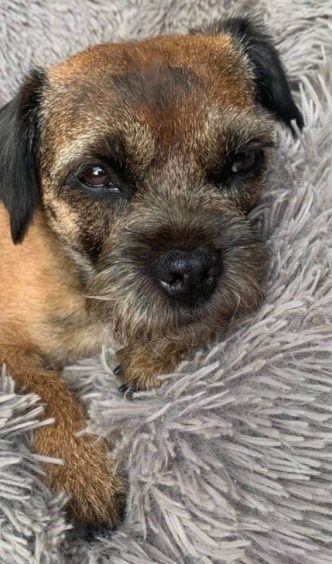 Susan believes they may have chased a rabbit down a burrow and although Maggie soon returned there was no sign of the younger dog.
Twiggy – who has a distinctive tartan collar and was also wearing an orange collar with bells on it – was seen running around Forfar town centre on Tuesday evening and then again in Lunanhead the following day.
Expert searchers have been combing the area around the village just east of Forfar and five of their sniffer dogs have independently picked up Twiggy's scent.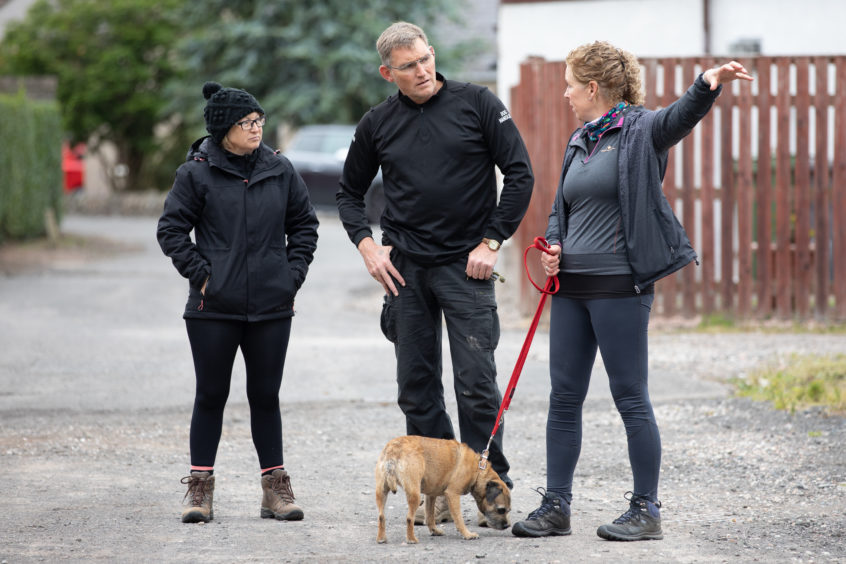 Susan said: "I have also left items of my clothing with my scent on it in the areas where she has been spotted so we would ask people not to pick those up if they happen to come across them.
"Twiggy was seen on a farm track at Lunanhead but has run off when spotted.
"She is tiny and will be really stressed so we really want to keep the area as quiet as possible so  can we please ask people that they don't go out of their way to come and look here.
"There are posters all around with the contact number on them and if they see Twiggy can they please call immediately. If we can get a photograph and a location we try to get the line of the area she is in and hopefully find her.
"We really don't want to scare her and have her run from where we've been looking."
The Facebook pages of Missing Pets Dundee and Angus and Missing Dogs Perthshire are also being widely used for information and possible sightings.