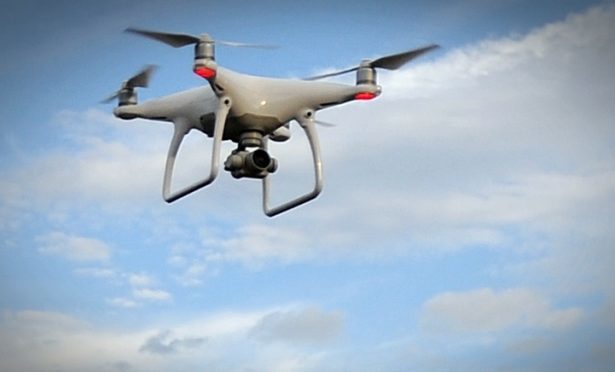 Angus is aiming to position itself at the forefront of rapidly advancing aerial technology as the site of Scotland's first drone port.
Business leaders and the local authority hope setting up the pioneering facility will elevate the area to world-leading status, serving industries including construction, agriculture and the burgeoning offshore renewables sector.
The announcement of the latest move linked to recently-revealed plans for the Zero Four £600 million business development in the Angus town, which could bring 2,000 new jobs to the area.
It could see commercial drones in the air by the end of this year in a six-month project, with a community consultation now under way as part of planning for the initial phase of the Mercury Drone Port project.
Angus Council has been in discussions with Drone Technologies Ltd (DTL) a company already involved in spheres including commerce and agriculture, which says the area is ideally placed to capitalise on opportunities both on land and offshore.
DTL director Richard Stark said the ambition is to create an integrated centre of excellence in the drone industry, incorporating businesses offering Beyond Visual Line of Sight (BVLOS), autonomous drone capability and attracting technology companies involved in the wider sector.
He said: "Angus is ideally placed because of its low population density and the air space is relatively quiet.
"DTL's aim is to catch this impending wave by pioneering the provision of drone services and facilities operating initially within the constraints of existing regulations, but in inherently safer environments in order to position the company as leaders when the market develops."
A global drone market estimated to be worth $4billion is forecast to rocket to $40bn within five years, incorporating an anticipated increasing trend towards drone deliveries.
"This is a significant near-term opportunity," added Mr Stark, who said development of the Seagreen windfarm off the Angus coast and the renewables opportunities which will emerge from that project were a "catalyst" for the plan.
Angus Council's economic development spokesperson, Councillor Braden Davy said: "This trial in Montrose lays foundations from which to potentially grow a permanent drone operation across Angus – one of the future growth industries.
"People often only hear of the negative experiences of drones but like any other device, they need to be used responsibly and are subject to specific safety rules relating to the way they are operated, underpinned by UK law.
"This is why the council and Drone Technologies Ltd are keen to reassure local residents of the safety record and give them the opportunity to raise any concerns."
Online presentations are being held on Wednesday August 19 at 10am and 7pm and people can book by emailing tcd@angus.gov.uk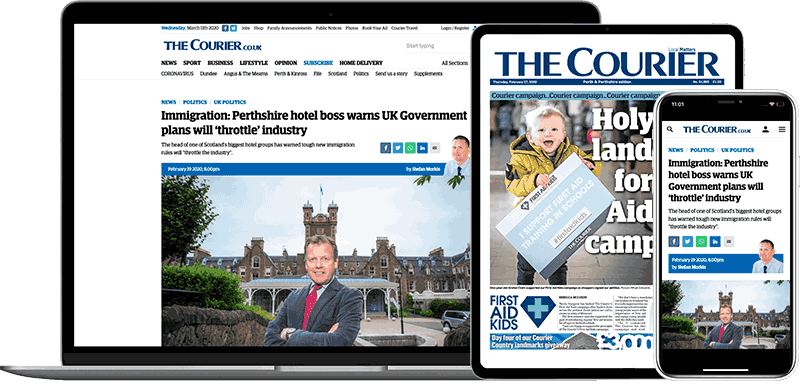 Help support quality local journalism … become a digital subscriber to The Courier
For as little as £5.99 a month you can access all of our content, including Premium articles.
Subscribe