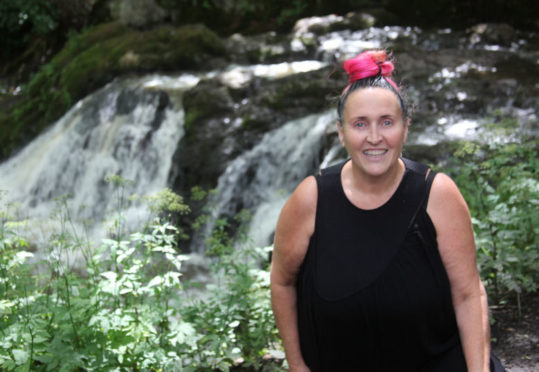 Angus and its attractions could be in line for the appreciation of an even greater audience through big screen Bollywood fame.
Arbroath woman Karen Elliot is leading the bid to see the area's reputation soar after making the leap from film extra to location scout, and she hopes the county can emerge from the coronavirus pandemic with momentum to keep it in the eye of movie makers.
Karen had been an extra on previous Bollywood films shot in and around Glasgow when the chance to be a scout with The Production Headquarters arose.
"The dream job of being a location scout was a 'right place at the right time' moment," said Karen.
"I met with Bollywood producer Mohaan Naadar who invited me to come on board and gain locations.
"I was thrown into the deep end, hit the job running and lost my voice after a few days. The Kelpies and Ayr Beach were my first and last locations of six on the film Happy Hardy and Heer, starring Himesh Reshammiya and punjabi actress Sonia Mann."
She added: "I was keen to bring future films to Angus and the east coast, the producers were open to this idea and Julie Craik at Tay Screen was invaluable in advising me from day one."
It led to Mumbai-based director Vivek Chauan arriving in Scotland and Karen becoming part of a core team around the filming of the thriller Rat on a Highway, starring Randeep Hooda, one of the industry's star names.
Karen said: "The entire film was shot at night, everyone on set was wowed by our east coast sunrises with no rain interruption and pink skies followed us – I just kept saying that it's like this all the time!"
Locations included the waterfall in the village of Arbirlot near Arbroath, to a local lighthouse and the Angus glens.
She said: "I wanted to encourage villagers, friends and family to get involved from teas to water safety, extras to drivers."
Karen said accommodation is still a major issue with some crews stretching towards three figures, but she hopes to bring Bollywood back to the area through a number of projects in the pipeline.
"Rat on a Highway was due for release before the pandemic, so hopefully that will happen soon, and looking to the future post-Covid, I just want to keep bringing them to Scotland, in particular Angus," she said.
"I would love for private property owners who may not have considered allowing filming before but in these tough times may have to diversify , to get in touch with me.
"Confidentiality in the film world is essential – trust is built on this and I pride myself on it."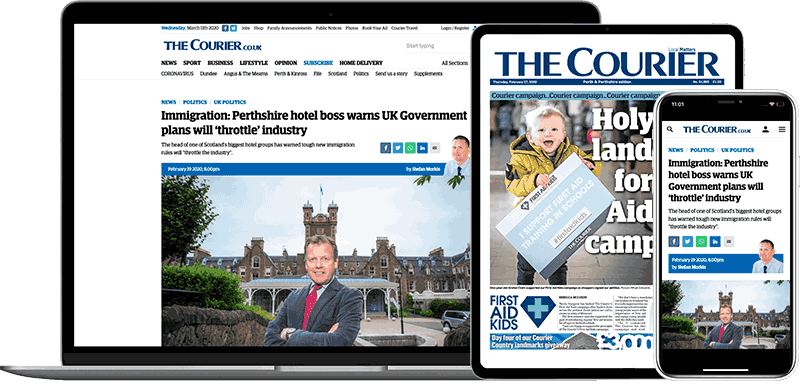 Help support quality local journalism … become a digital subscriber to The Courier
For as little as £5.99 a month you can access all of our content, including Premium articles.
Subscribe