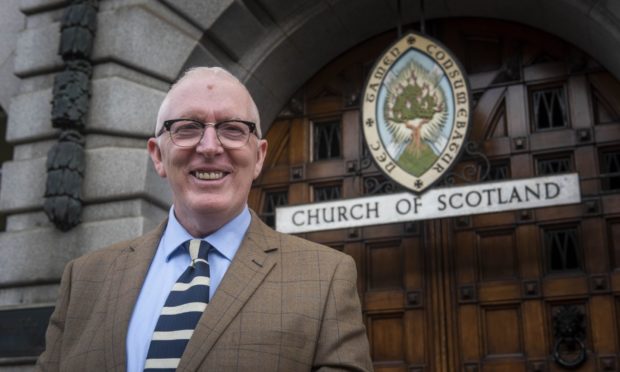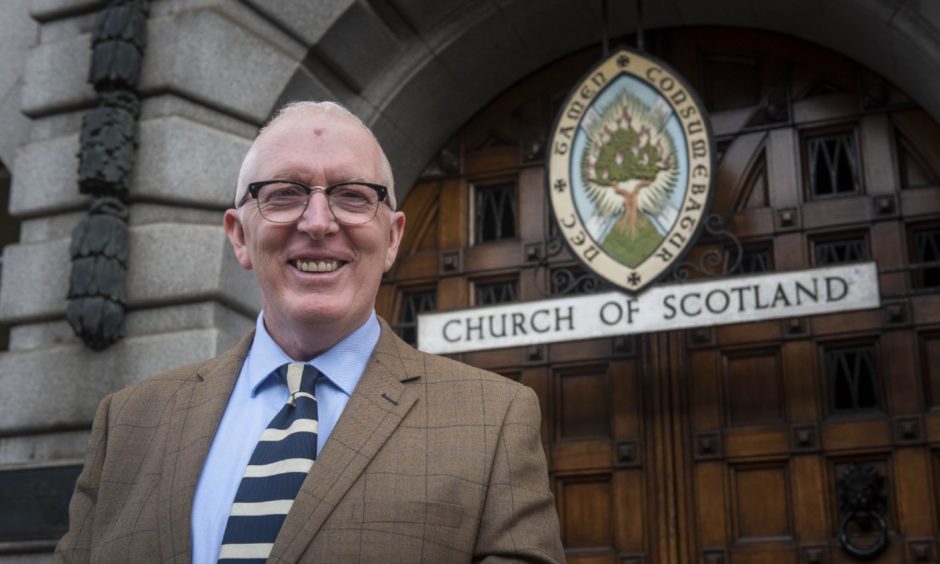 Michael Alexander speaks to the recently installed Moderator of the General Assembly of the Church of Scotland – the Rt Rev Dr Martin Fair of St Andrew's Church, Arbroath – who is finding positives for the church amid the Covid-19 pandemic and suggests a dependency on church buildings could be permanently 'broken' by the Covid-19 lockdown.
When a special church committee took on the responsibility of shortlisting and interviewing candidates to serve as Moderator of the General Assembly of the Church of Scotland in 2020, they selected the Rt Rev Dr Martin Fair of St Andrew's Church, Arbroath, because they believed his background would be "fitting for a particular point in time".
Little could anyone have known, however, that in the months following that decision last September, the coronavirus pandemic would wipe out all his engagements, close churches and push sermons online.
For the first time since 1689, the General Assembly was cancelled and, for the first time in history, the Moderator was installed remotely.
Yet when Dr Fair reflects on the very unusual circumstances that surrounded his installation at the General Assembly Hall in Edinburgh in May, he says it still managed to be "very special".
"Because the installation was stripped of all the fanfare that normally goes with that, I think a lot of people found it was actually very meaningful because it was stripped back to the very essentials of what it's about," he said.
"I guess the interesting thing is that when the Moderator is selected, they are usually trying to find someone who might be fitting for a particular point of time. But no one back last September had any idea what was going to come!"
When Dr Fair took on the role as Moderator – essentially an ambassador articulating the policies as agreed by the General Assembly of the church – he knew that big issues such as dwindling congregations, the secularisation of society and the perceived relevance of the church hadn't gone away.
But amid the negativity the Covid-19 pandemic has brought, he's also seen evidence that coronavirus has drawn more people to faith and prayer while inspiring the church to find new ways to reach out to communities.
Google analytics suggest searches for words like 'God' and 'prayer' have increased massively during the pandemic as more people consider mortality and the meaning of life.
And Dr Fair says engagement with online worship across the country has been up to four times greater than the numbers who would ordinarily walk through church doors on Sunday mornings.
A commitment to phone every Church of Scotland Minister and "gauge the mood" as part of a listening exercise has already revealed a lot of positivity about the way forward, he said.
Interestingly, he said the use of online sermons may also have "broken the dependence on buildings" at a time when, often controversially, the future of some under-used church buildings – like the Holy Trinity in St Andrews, for example – were already under threat.
"One might just about say at times we have been too attached to our buildings," he said.
"We actually need to be more 'in the world' if I can use that expression.
"If we were Historic Scotland, buildings would be our primary concern.
"But as the Church of Scotland, our primary concern is for living breathing Christian communities of today and how these communities are operating in terms of wider Scottish society.
"So yes, there will be difficult decisions to be made, but we can't back off from making those decisions."
Married to Elaine with three grown-up sons, Dr Fair, 56, grew up on the south side of Glasgow and describes his background as "very ordinary".
It was as a teenager getting the bus into Glasgow city centre, however, that his "eyes were opened" to the run down deprivation and disparities of wealth in the city which "stirred" something in him and inspired him to do something in life that could address injustice.
He studied politics and geography at Strathclyde University.
However as time went on he became "less convinced that political process was enough in itself to bring about the changes" that he longed for.
He concluded that a role within the church might give him greater opportunities to engage with individuals and communities.
After another eye-opening year working as a youth worker with the Church of England in a run down community on the outskirts of Leeds, he returned to Glasgow University to study divinity.
He completed his training with two years in Bermuda then, after six months in Dundee to "reorient" himself, secured the vacant ministry at St Andrew's Church in Arbroath in January 1992 where he's enjoyed being since.
He's been involved with many community projects over the years – the "flagship" being Havilah which he and his congregation set up in 2006.
Open five days a week, it used to predominately help addicts but services have been broadened with the introduction of a community choir, a therapeutic garden and a drop-in service.
Conscious of gaps in provision of services, Havilah came out of a humble realisation that isolation and exclusion – often linked to addiction and mental health issues – was all around the church community in Arbroath and, having built up the congregation, wanted to do something to complement existing provision and make a difference.
In recent weeks, Dr Fair has continued adapting to the coronavirus world with an online 'chat show' aptly named 'It's a Fair Question'.
In the second of those programmes he interviewed two young men who had been through the Havilah project.
Another woman who went through the programme has also recently written a book about her journey through addiction – positives which he takes great solace from.
"A whole lot of people in the intervening years have got free from addiction and have got themselves back to being members of society –  it's great to keep in touch with people," he said, adding that the church will never shy away from speaking out on political issues whether they be injustice, inequality and inclusion.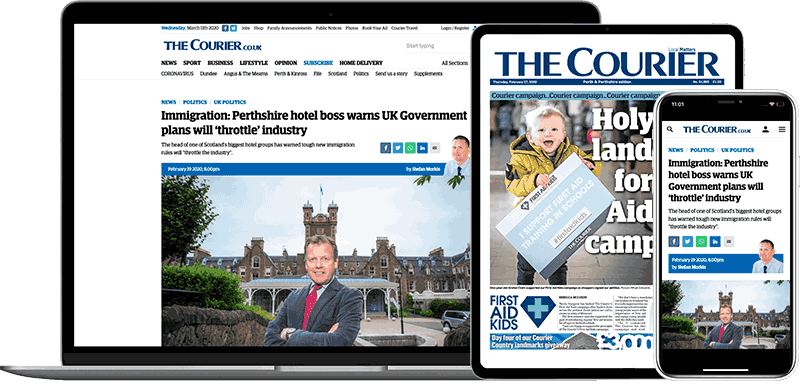 Support The Courier today.
The Courier is committed to delivering quality content to our communities and right now that's more important than ever — which is why our key content is free. However, you can support us and access premium content by subscribing to The Courier from just £5.99 a month. Because Local Matters.
Subscribe