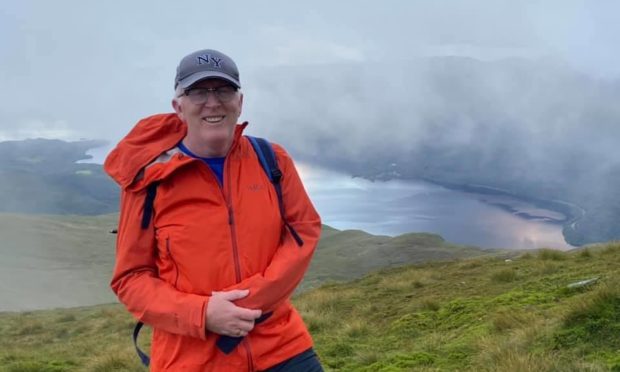 An Angus minister and Church of Scotland leader has climbed Scotland's four Cardinal Munros to draw attention to the power of prayer.
Moderator of the General Assembly of the Church of Scotland, the Rt Rev Dr Martin Fair, scaled the peaks during his church's Week of Prayer, held to bring believers together.
The Cardinal Munros are the most northerly, westerly, southerly and easterly mountains over 3,000 ft high in Scotland.
They are Ben Hope, Sgúrr na Banachdaich (on Skye), Ben Lomond and Mount Keen.
Dr Fair, who has been the minister at St Andrews Parish Church in Arbroath, since 1992 reached the summit of Mount Keen on Saturday after "Four mountains, 750 miles, limited sleep, lots of rain and midges."
He posted a social media message from the summit on the Angus mountain.
He said: "Here we are on the summit of the fourth and final of our Munros. We've had a fabulous time. This is the most important thing. I was thinking what can you do when you are the moderator and you can't do the normal stuff.
"One thing I absolutely can do is to be praying for the church and for our nation in these days. I'm glad that many of you have joined in this week of prayer."
He thanked followers who joined him for online prayer gatherings on the Zoom platform.
Joining him were Gregor McIntyre, one of his chaplains and Richard Begg, one of the Kirk's Army chaplains, who organised logistics.
The trio scaled 3193 ft high Ben Lomond on Friday, completing the journey in the pitch black and by the light of their head torches
Dr Fair said on social media: "Exciting times. But most importantly, as at the other mountains, we prayed for church and country."
The biblical context of the challenge relates to a quotation from the Gospel of Luke: "We'll be following in the master's footsteps: 'Jesus went up on a mountain to pray…' Luke 6:12."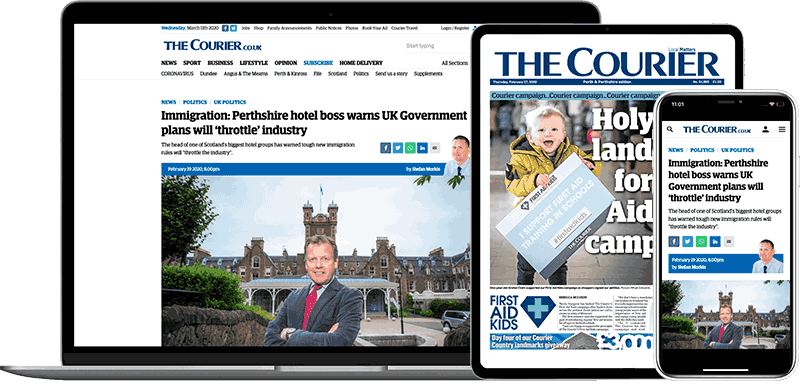 Help support quality local journalism … become a digital subscriber to The Courier
For as little as £5.99 a month you can access all of our content, including Premium articles.
Subscribe