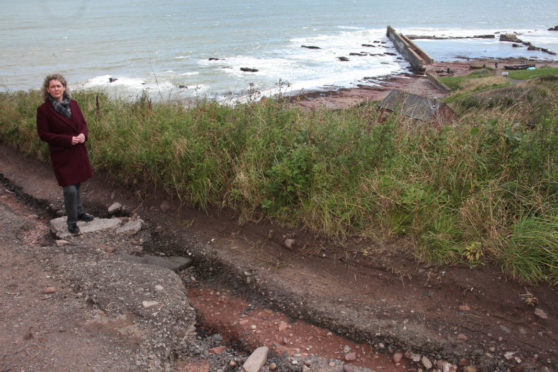 Vehicle access to a popular Angus beach beauty spot has been closed off again in the latest stage of a long-running saga surrounding the steep road.
Recent heavy rains have washed away part of the slope leading to the harbour at Auchmithie, little over two years after a summer landslip cut off a group of people who had to be rescued by lifeboat.
The narrow private road is owned by Angus Housing Association and its main use is to service the septic tanks belonging to properties there.
The association said it will be speaking to residents about access, but one local councillor has said the latest incident has highlighted the need for "urgent action" to finally resolve the long-standing problem.
Arbroath East and Lunan independent Lois Speed said: "I have been in touch with Angus Housing Association and we held positive discussions around the issues and agreed that providing community participation and engagement events would be crucial going forward.
"Urgent decisions and actions do need to be taken to make the site safe in the first instance until medium and long-term access solutions are found.
"It is vital that any course of action reflects the needs and wishes of the Auchmithie community who know the area and its future potential and prosperity best ".
Angus Housing Association director, Gail Robertson said: "Unfortunately due to the erosion to the surface of the track, a temporary barrier has been put in place to stop vehicular access down the beach track to the harbour area.
"The Association will be consulting with the residents of Auchmithie in the coming weeks regarding future access.
"We hope that the restriction will be temporary, however the immediate priority after the recent heavy rains has been to ensure that we limit the risk to those using the track.
"The beach area can still be accessed by pedestrians using the steps accessible from the centre of the village".
In July 2018, a burst water main was blamed for causing the landslip which cut off seven people, three of them children. They were rescued from the harbour by Arbroath's inshore lifeboat and taken to safety.
Issues with the state of the road have been ongoing for many years and controversy surrounding stretches back to 2011 when Angus Council spent £15,000 upgrading the private section to improve access for a film crew shooting a sci-fi flick starring Hollywood A-lister Scarlett Johansson.
The authority defended the closed-doors decision by saying it hoped the big-name star would boost the area's image and hopefully lead to interest from other movie makers.
Auchmithie harbour has also been a popular spot for visitors during the pandemic after local created a stunning stone heart tribute to the heroes of the NHS.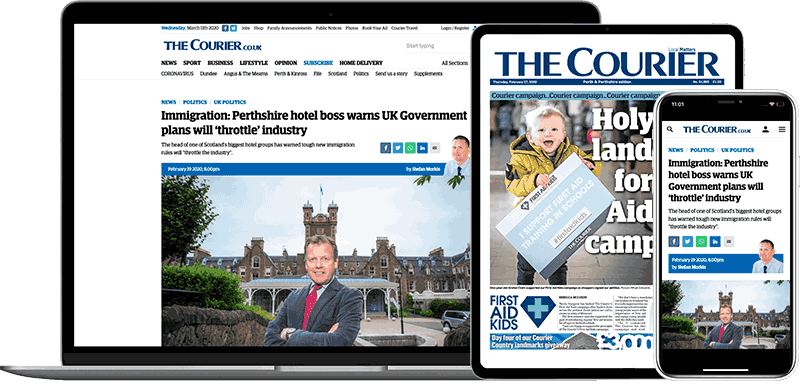 Help support quality local journalism … become a digital subscriber to The Courier
For as little as £5.99 a month you can access all of our content, including Premium articles.
Subscribe