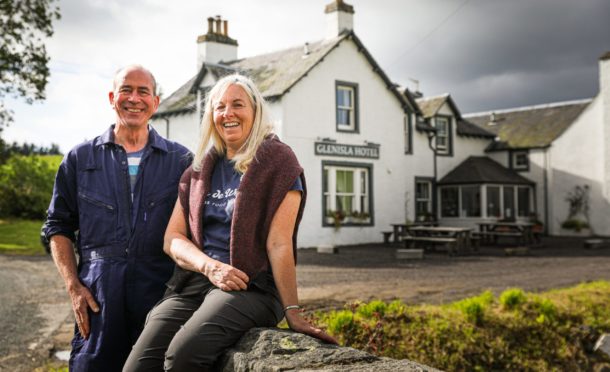 The historic Glenisla Hotel has been saved from a housing plan by new owners who hope it will be restored as the beating heart of the community.
The future of the landmark, north west of Kirriemuir, was plunged into doubt after a bid was lodged to convert the 10-bedroom premises into four family homes.
Owner Bruce Swan's application to Angus Council sparked major opposition, with hundreds of letters of objection from the local area and as far afield as the US, and an 800-signature petition.
Objectors feared the loss of the hotel – which has links to the 1745 Jacobite rebellion – would rip the heart out of the local area.
Housing bid lodged for Glenisla Hotel as coronavirus kills off future re-opening prospects
However, Blairgowrie couple Bryan and Isobel Webster have now bought the premises and revealed plans to relaunch it initially as an AirBnB.
They then intend to develop a plan for a community network, which would involve other small businesses in running aspects such as a café, shop or restaurant within it.
"We want to get the local community to say, 'here's how we want it to run'," said Mr Webster.
Glenisla Hotel: Smuggling, hidden treasure, witches and the 1745 Jacobite rebellion
They hope rooms will be available for visitors as early as next month, but said it would not be a quick case of re-opening it as a fully operational hotel.
"We're going to keep the money coming in through AirBnB, and effectively keep the building alive until someone comes along and says they'd like to run a pub, cafe, shop or whatever," added Mr Webster.
"It's about grabbing this chance to create a community hub. We want the hotel to survive and thrive."
"Our ultimate goal is to get it back to a full hotel but that's a way off. It's hugely exciting for us,"he said.
Glens residents and regular visitors hope the deal will end the controversy and uncertainty which has surrounded the hotel in recent years.
London-based developer Mr Swan bought it in 2014 and it was run successfully by a popular local couple before the acrimonious collapse of the business relationship in the summer of 2017.
Following a six-figure upgrade which saw the number of bedrooms increased to 10 it then re-opened, but was closed suddenly at the start of this year.
Mr Swan lodged the housing plan after saying he had tried unsuccessfully to sell the hotel, blaming the coronavirus pandemic for sounding its death knell.
He said: "It's good news all round for everybody.
"The planning application has now been withdrawn and I'm glad it's staying as a hotel."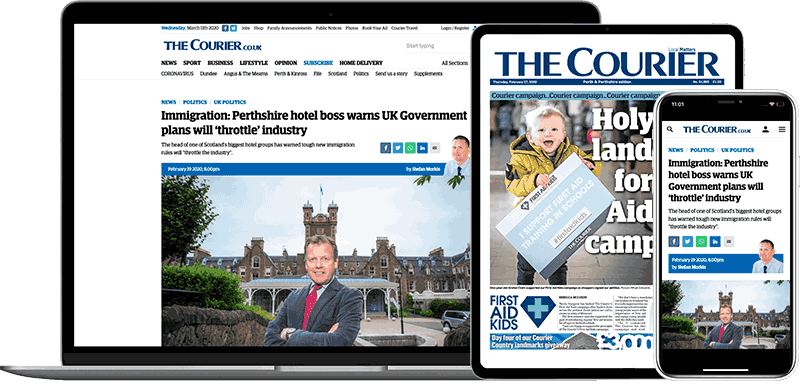 Help support quality local journalism … become a digital subscriber to The Courier
For as little as £5.99 a month you can access all of our content, including Premium articles.
Subscribe