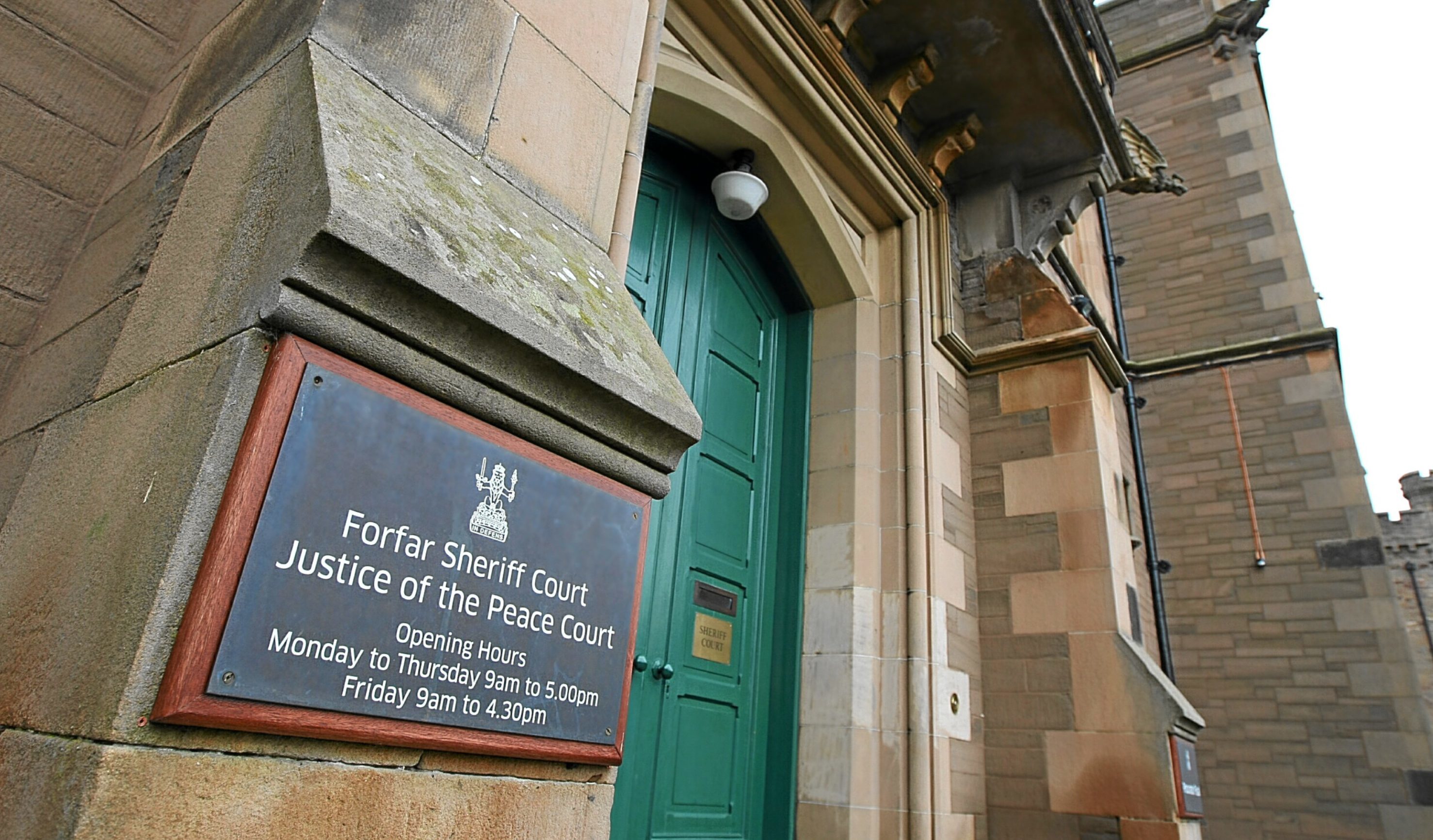 A young Angus man has been warned by a sheriff to stay away from drink after being banned from the road.
Hamish Soutar crashed the family car after taking it out in a "moment of madness".
The 20-year-old's parents had to go and rescue him after the early hours incident.
Soutar has been fined and banned after pleading guilty to driving with excess alcohol and no L-plates or insurance.
Soutar, of North Leckaway Cottages, Forfar admitted having an alcohol count of 28 microgrammes against a legal limit of 22 on August 2, and driving on roads including the A94 Forfar to Coupar Angus route and the B9127 near his home.
He woke his parents with a 5.45am phone call to tell them the bad news and they went out to the accident scene.
Defence solicitor Michael Boyd said: "This is best described as a moment of madness.
"He had been out with friends, has returned home and has no explanation of why he did it."
Sheriff Gregor Murray told Soutar to stay away from drink and drugs.
"I am going to fine you a significant amount in regard to your means and hopefully that will teach you a lesson that you cannot do this sort of thing," he said.
Soutar was fined £500 and disqualified for a year.