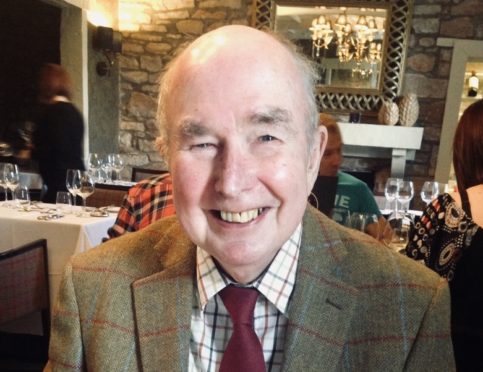 Alexander McKinnon, well-known in Arbroath for his work with the local football club, has died.
Alex passed peacefully, surrounded by family, at home on August 30. He was 84 years old.
Born in Ballieston, Glasgow, Alex also lived in Fraserburgh before he moved with his family to Arbroath in 1976.
Alex met his wife-to-be Hazel in Leicester in 1971 where they were both working for Caterpillar Tractors. They moved to Fraserburgh in 1973 where they were married and had two daughters, Fiona in 1974 and Sandra in 1976.  The family moved from Fraserburgh to Arbroath shortly after Sandra was born.
In Arbroath, he took over William Teviotdale's marine engineering and repair business at the town's harbour.
Alex had trained as an engineer at Coatbridge Technical College and after serving his apprenticeship as a draftsman at Weir's in Glasgow, went on to travel the world with the Merchant Navy. On returning to dry land he worked for Caterpillar Tractors across a number of UK sites and also in the Middle East.
Alex undertook a career change in the mid 1980s and trained as a chiropodist, practising from the family home at the Keptie Pond in Arbroath, right up to last year.
Sport, and particularly football, figured heavily in Alex's life. He grew up a devoted Partick Thistle fan and after moving to Arbroath became a regular at Gayfield.
In later years, he was able to combine his passion for the game with his professional services and volunteered as the club's "foot doctor".
He loved being part of the club at Gayfield and with his wry sense of humour had a nickname for everyone, building up a rapport with players and fans alike.
The players knew him as "The Legend," or "Guvnor", and even if there was nothing wrong with their feet, many players have commented on how they went in to see Alex for a pre or post-match pep talk.
He offered his services to the club through 1990s to 2004.
In later years Alex was also an active member of the Arbroath Bowling Club where he served as secretary.
Alex's patients knew to leave extra time for each appointment as he enjoyed a good chat while tending to their feet.
He was a well-known figure in the town and will be fondly remembered as a bowtie wearing, sociable man, with a wry sense of humour, who never missed an opportunity to share a joke, and who enjoyed the company of his family and his many friends.
Alex is survived by his Hazel, Fiona and Sandra.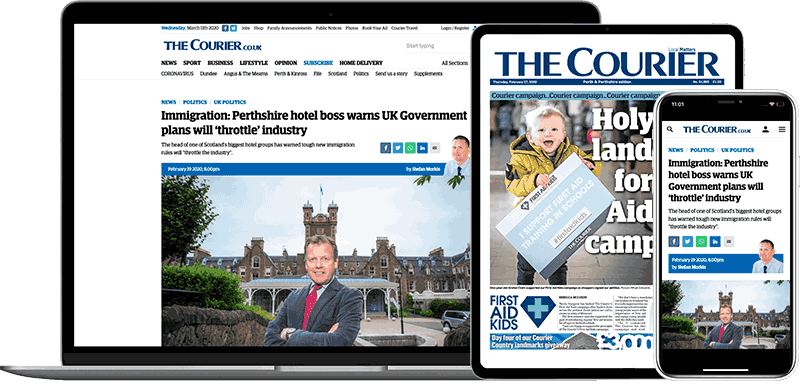 Help support quality local journalism … become a digital subscriber to The Courier
For as little as £5.99 a month you can access all of our content, including Premium articles.
Subscribe