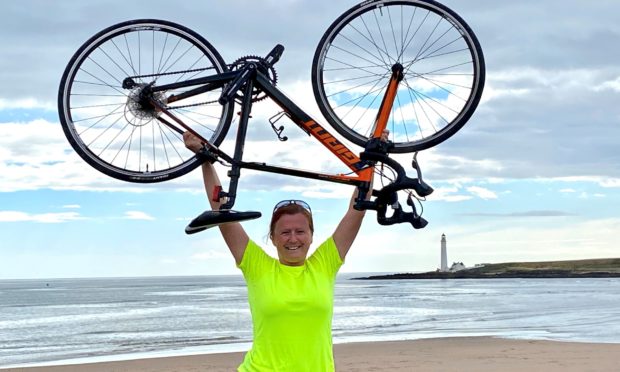 An Angus woman who previously pedalled from London to Paris for charity is to take on another two-wheeled fundraising mission closer to home.
Claire Penman from Carnoustie will be spurred on by the memory of her beloved dad, Alex, as she tackles the miles between Edinburgh and the Angus town to raise money for the British Heart Foundation.
Claire lost her father to a sudden heart attack in May 2014 and after getting back in the saddle during lockdown, will be joined by friend Neil Russell from Carnoustie, as he also pedals to raise money for the town Boys' Brigade company he captains.
Claire, 37, company secretary of Montrose Golf Links, said: "Ten years ago I did a charity cycle from London to Paris which was 500 kilometres over four days and it was an amazing experience.
"I've been doing a bit of cycling during lockdown and this came about after speaking to Neil."
Her father was 78 when he died and she will cover that distance between the start point of the capital's Scott Monument and Shanwell cemetery in Carnoustie, where Alex was laid to rest.
The challenge will have a particular poignancy because this month would have been her parents' golden wedding anniversary.
Claire said: "Dad died suddenly at home with no symptoms prior to it happening.
"The nature of his sudden passing left a huge void in my life."
Her fundraising  at uk.virginmoneygiving.com/ClairePenman1 will be split with Carnoustie Church, which is raising £450,000 for a major transformation of the building into a community resource.
Neil said: "The BB company in Carnoustie is independent from the local churches and therefore very much depends on income from hall lets and its own fundraising initiatives to generate sufficient cash to meet the costs of running the company and maintaining the hall."
Neil's final destination will be the BB hall and he hopes to hit a £2,500 target.
"Raising this sum will be a major challenge but so too is a 60 something-year-old retired office worker cycling 75 miles in one day," he said.
"I hope people support us in our bid to help the company overcome the effects of the recent shortfall of income during lockdown, and at the same time provide a sound basis for us going forward next session."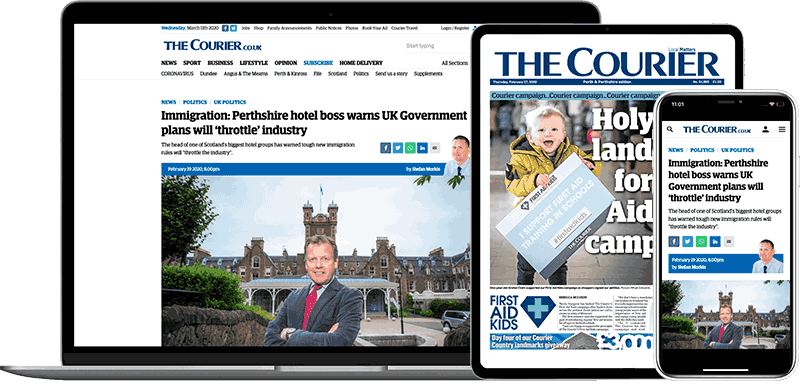 Help support quality local journalism … become a digital subscriber to The Courier
For as little as £5.99 a month you can access all of our content, including Premium articles.
Subscribe