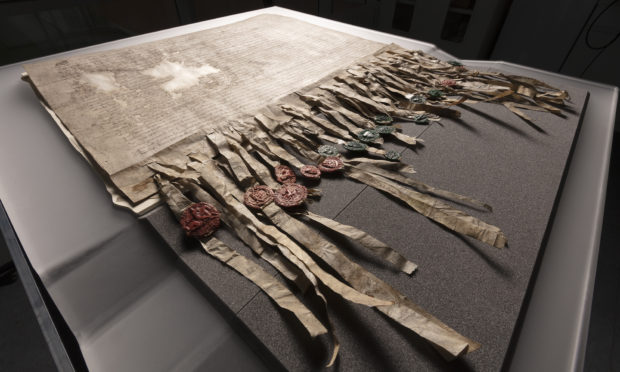 Ambitious proposals to host a reworked series of celebrations for the 700th anniversary of the Declaration of Arbroath are under way.
The Arbroath 2020 programme, which included a choral concert in Arbroath Abbey and major procession through the town, was postponed until next year due to Covid-19 restrictions.
However, the team behind the project have been working on a revamped 2020+1 line-up which takes on the challenge of extra precautions for running Covid-19-safe events.
Organisers say the new format will have greater opportunity for people to learn the history of Arbroath and discover the town in a new light.
Pippa Martin, creative producer of the Place Partnership and Arbroath 2020 Festival, said the group is "fully committed to producing a fantastic programme with the town that everyone can enjoy."
The programme includes temporary outdoor artworks, large scale film projection, sound installations and 701 flags which will be installed in different locations around Arbroath for people to discover as small family groups without fear of encountering a crowd.
Ms Martin also called for people to take part in creating aspects of the trail.
She said: "We are planning new ways and logistics to work and connect with people to make this happen and ideas are still forming but we want to hear from anyone who wants to get involved.
"Our attention is on shaping the programme as a whole and it is really exciting to see the scope and possibilities of the new format."
Lead artist Mandy McIntosh, working with a team of local artists is to begin working with community groups and schools to create and depict a number of inspirational stories from Arbroath's history.
Meanwhile, the Scottish Government underlined its support for the celebrations.
Minister for Parliamentary Business, Graeme Dey, said: "Earlier this month I heard first hand from the group on their revised plans for next year and was extremely impressed by the way in which they are adapting commemorations to take account of coronavirus restrictions whilst still seeking to mark the occasion in a manner befitting its significance.
"We will continue to support the Arbroath 2020 group and its volunteers in their ongoing work to commemorate the 700th anniversary in the most appropriate and safest way possible in the current circumstances."
Anyone interested in getting involved in the project can contact the organisers at info@arbroathfestival.com.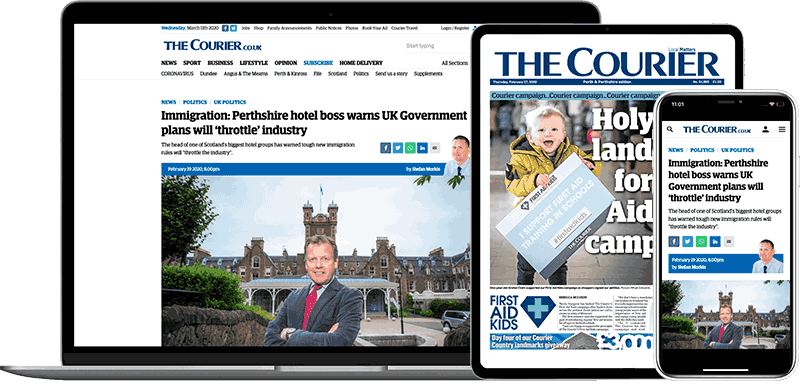 Help support quality local journalism … become a digital subscriber to The Courier
For as little as £5.99 a month you can access all of our content, including Premium articles.
Subscribe