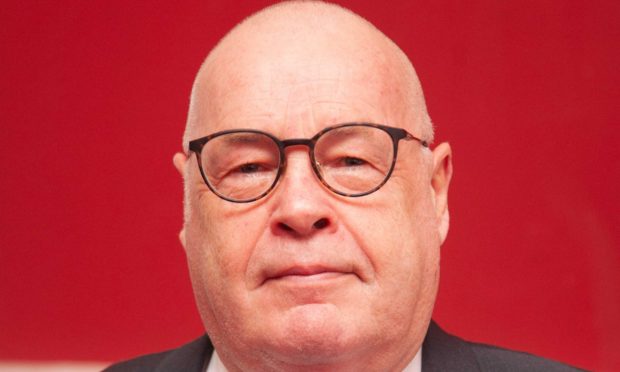 Angus Council's administration leader has stated his firm plan to remain at the authority's tiller until the next election.
After declaring his intention to retire from local government, Independent David Fairweather swept aside rumours of a ruling group reshuffle which could have led to him exiting the top spot.
The Arbroath East and Lunan member has headed the coalition administration since a leadership coup unseated his predecessor Bob Myles in 2018.
Since then he has steered the council through significant financial challenges and the coronavirus pandemic.
A councillor for the past 13 years, Mr Fairweather announced during a virtual full council meeting in August he would not be standing for re-election in May 2022.
Mr Fairweather, who will be 66 when he retires, spoke of the "difficult decisions" he had been required to take over the past few years and told fellow members his departure from the chamber could not "come too soon".
However, in response to speculation there could be a change at the top, he said: "There is no substance to the change in leadership (suggestion) at this time and as such I will remain as leader until the next election."
Regarding other ruling group changes, he said Montrose Conservative councillor Ron Sturrock will now assist with financial matters and Arbroath Independent Lois Speed has joined the administration leadership team in her role as vice convener on the Angus Integration Joint Board.
Meanwhile, the council has agreed to look at a situation which saw Mr Fairweather take up the convenership of the latest online full council meeting for the second time in succession due to personal issues which meant neither Angus Provost Ronnie Proctor nor depute Provost Colin Brown were in attendance to take the chair.
Carnoustie Independents Brian Boyd and David Cheape raised concerns over the  last-minute notification of the situation.
Councillors were told that since there were no other nominations for the chair it was competent for Mr Fairweather to convene the meeting, but the matter will now be considered by a standing orders working group.
Mr Boyd said: "The Provost is supposed to be neutral in convening the full council, but with no-one being told what is happening in the Angus alliance we get ourselves in this situation again."
Mr Fairweather angrily rejected the criticism and said councillors should be supporting colleagues through difficult personal situations.
"This is not something that has been done by the administration, it is just unfortunate circumstances," he said.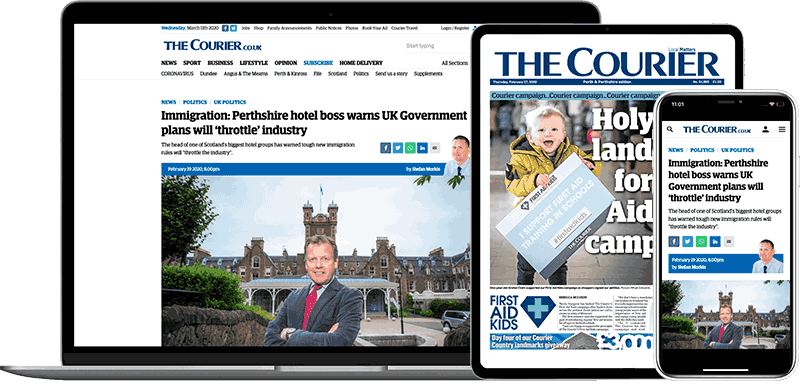 Help support quality local journalism … become a digital subscriber to The Courier
For as little as £5.99 a month you can access all of our content, including Premium articles.
Subscribe