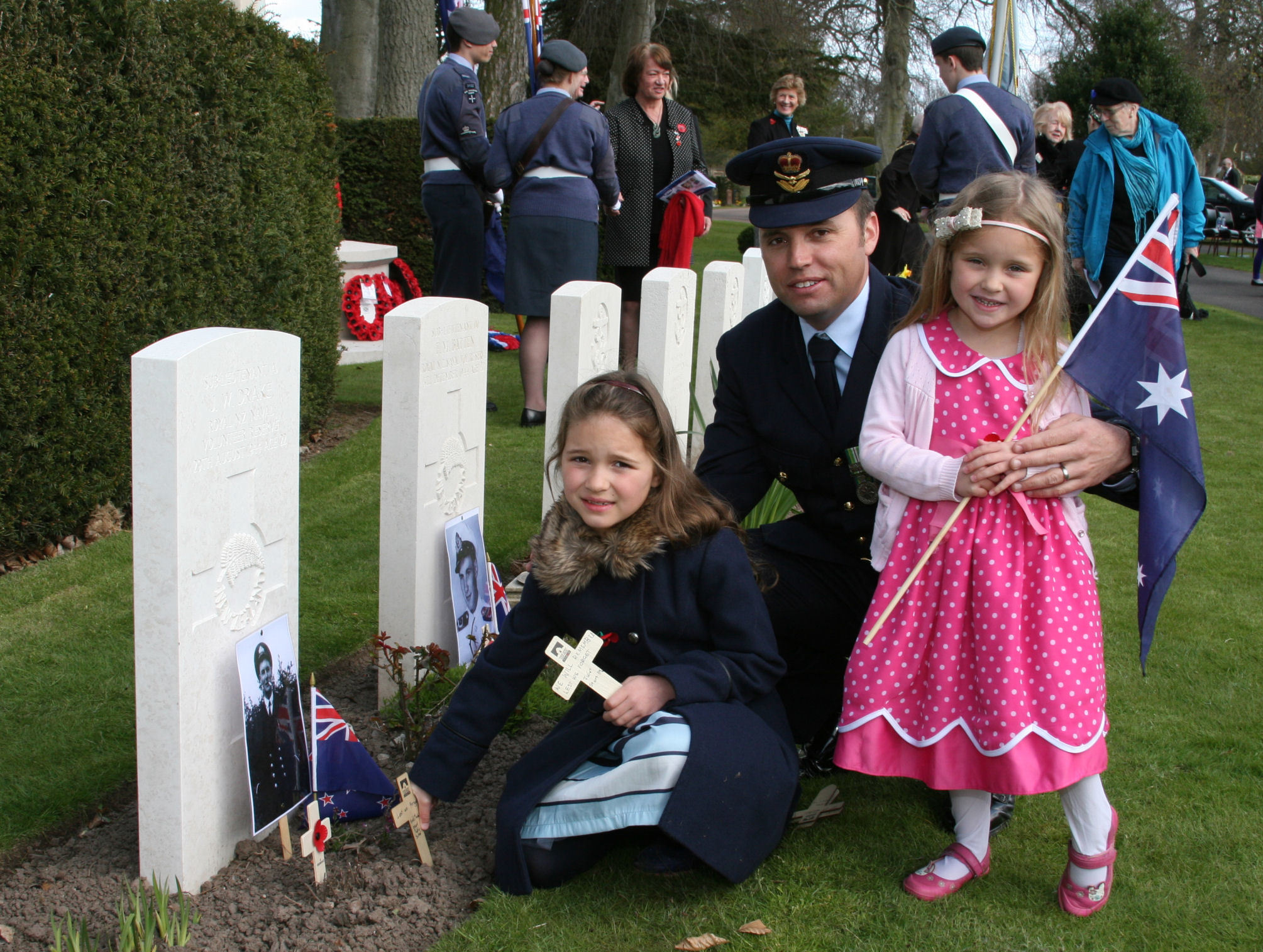 New Zealand airmen who perished in the skies over Angus were remembered yesterday.
The Anzac commemoration was inaugurated around two decades ago and is jointly organised by the New Zealand Society Scotland and Arbroath branch of the Royal British Legion Scotland.
Its traditional annual date falls around the anniversary of the Gallipoli landings when Australian and New Zealand forces took part in the operation to overcome the Ottoman Turkish defenders.
Veterans from across Angus joined leading figures from the New Zealand and Australian High Commissions, the Anzac Society Scotland and Royal British Legion in quiet respect at the town's Western Cemetery.
The ceremony took place around the graves of four New Zealand pilots, killed while training with the Fleet Air Arm in the Second World War when they were stationed at what is now the 45 Commando Royal Marines base at Condor.
Brian Patterson came from a small farming community on New Zealand's North Island.
Less than a year after leaving his rural home to be trained for the Fleet Air Arm he died in a plane collision 600 feet above the Angus town.
Jim Drake — the third child of a Gallipoli veteran — crashed his Spitfire on a training flight near Barry.
Richard Chettle had volunteered for the Royal NZ Air Force in 1940 but also perished in an Angus training exercise.
Frederick Batten is the fourth airman laid to rest in Arbroath.
He was an experienced flyer who trained in the US before completing a number of operational missions, only to die in a non-operational flight over the county.
Leading the Angus representation was Provost Helen Oswald and the area's Lord Lieutenant Mrs Georgiana Osborne who was born in New Zealand.
Dignitaries in attendance included Molly Smith, the vice president of the Anzac Society Scotland; Sir Neil McIntosh, honorary consul of the New Zealand High Commission; Laura Crone, the second secretary of the New Zealand High Commission; Lieutenant General Sir Alistair Irwin of the Royal British Legion Scotland; and New Zealand Society Scotland president Eriti Mitchell.
It was on April 25 1915 that the Australia and New Zealand Army Corps landed in Turkey as part of the Gallipoli campaign.
The appalling loss of life at Gallipoli shocked the people of the two countries.
By the time the campaign ended, more than 130,000 men had died; at least 87,000 Ottoman soldiers and 44,000 allied soldiers, including more than 8,700 Australians.
Also among the dead were 2,779 New Zealanders, about a fifth of all those who had landed on the peninsula.
Each year on Anzac Day, or the nearest Sunday, Australians and New Zealanders join together to remember those who served and to commemorate all who have died in war or conflict.