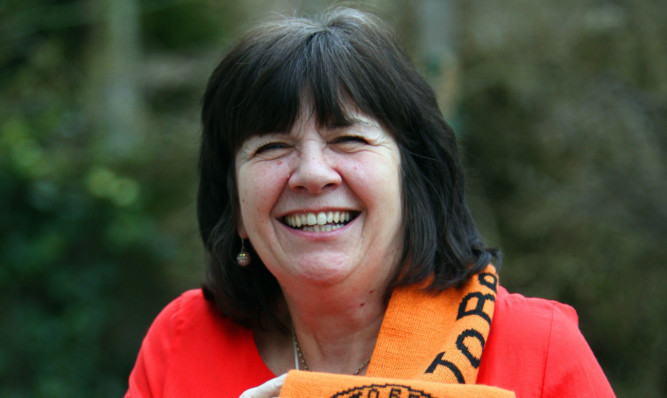 Frank Kopel's widow Amanda shed tears following a public show of support from Dundee United and Hamilton Accies on the pitch at Tannadice.
The symbolic gesture at the ground where her husband Frank spent the majority of his playing career left Mrs Kopel "enormously overwhelmed".
In their warm-up, players from both sides wore T-shirts highlighting The Courier-backed Frank's Law campaign set up in the wake of Mr Kopel's death almost exactly two years ago.
Frank's Law T-shirts have gone across the globe since Mrs Kopel launched the effort to press the Scottish Government for fairer personal care for those affected by debilitating conditions, regardless of age.
The couple paid out hundreds of pounds per week for personal care at Frank's Kirriemuir home because he did not reach the qualifying age for free services until just weeks before his death.
But Sunday was the first time two top Scottish teams had taken to the park wearing the T-shirts carrying the slogan 'I'm Supporting Frank's Law' – United in black and tangerine and Accies in red and white.
Mrs Kopel said: "When I was first told by Utd that the players from both teams were to be wearing their Frank's Law T-shirts at the warm up, I began to cry.
"I really didn't believe what I was hearing.
"I wanted so much to turn and tell Frankie the wonderful news that his team were going to be the first team in Scotland to do this, and that Hamilton, a member of the close-knit footballing family would follow suit.
"What a wonderful gesture by both clubs.
"The support is growing by the minute for Frank's Law to be delivered.
"People from all walks of life and from so many places all over the world, not just in Scotland and the UK are talking about Frank's Law and wearing their T-shirts with pride."
Mrs Kopel said that watching United and Accies players walk onto the Tannadice turf was "bittersweet" because the one person she wanted to hold her hand and dry her tears was missing.
She said: "I am so honoured that Frankie's memory is being remembered in this way.
"Never would either he or myself have ever imagined that we would see this day happen."
Mrs Kopel thanked United and Accies but also gave a big thank you to the SPL for agreeing that the players could wear the T-shirts.
"Myself and the family want to say a heartfelt thanks to everyone, wherever they are, who are continuing with the tremendous support which they are not only showing to me and the campaign, but to the memory of Frankie who lost his life to such a dreadful disease," she said.
"The campaign needs to be rolled out all over Scotland even more to raise awareness to everyone under the age of 65, who may at some point in their lives be assessed as needing personal care", she said.
"They need to be aware that they will be charged for that care, but when, and if they reach 65 they will not be charged.
"No disability, no condition, no illness and no disease waits around and suddenly strikes a person on their 65th birthday."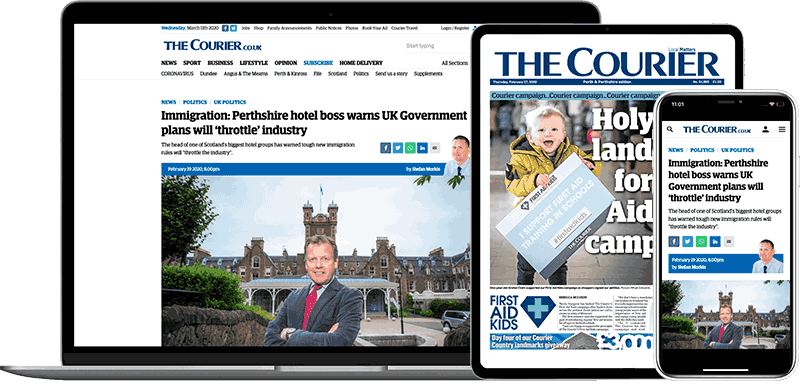 Help support quality local journalism … become a digital subscriber to The Courier
For as little as £5.99 a month you can access all of our content, including Premium articles.
Subscribe