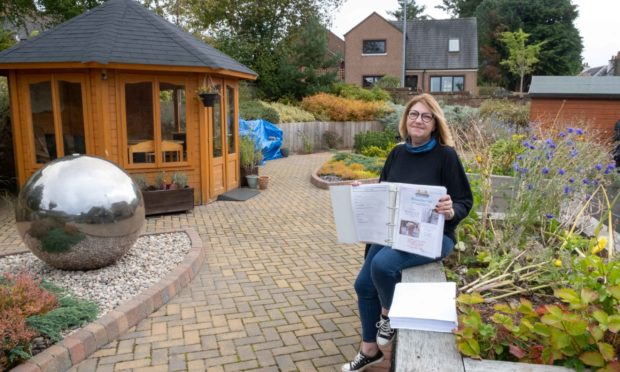 Pioneering work being done to support people with dementia in Angus has reached a global audience in an unexpected spin-off from the  coronavirus pandemic.
The Kirrie Connections programme has been showcased online as part of a major international conference which had been scheduled to take place in Sydney.
Exhibition for people in Kirriemuir with dementia to tell stories through their photos
In 2019, Kirriemuir became the location for Scotland's first meeting centre, a Dutch model developed successfully over the past two decades. At its heart is a club where people can talk to each other and get support that focuses on their particular needs.
The pandemic brought a swift end to the range of groups run by Kirrie Connections, but officials adapted quickly to the challenges of staying in contact with members – through technology new and old.
Orlang dementia art project evokes memories of the Angus seasons
Chief executive Graham Galloway said: "It has been an incredibly difficult six months for people living with dementia, who have been amongst the worst hit by Covid-19 in terms of their health and wellbeing."
As well as its own work locally, the team has been involved in collaborations with other bodies including working on the recently launched Community Makers website developed by the Alzheimer's Society and the Dementia Research Institute.
It also had a poster presentation accepted for the International Dementia Conference, which would have been happening in Sydney, but has been run virtually this week instead.
"There were 6,000 people registered for it from across the world so it was a great opportunity for our work to be seen," said Mr Galloway.
Like many groups, Kirrie Connections has harnessed online platforms including Zoom to keep people connected, but the Angus group found an enthusiastic response to a more traditional means of helping members.
"We have received brilliant IT support and been supplied with equipment to give out, but it's clear the technological solution isn't for everyone," added Mr Galloway.
"Quite early on we decided to print out a newsletter to keep in touch with people and sent it out to them.
"It started as a general Kirrie Connections one, but as the months have gone on we have added newsletters for our various groups such as gardening, arts and crafts and farming memories, as well as song sheets for our group led by Christine Kydd.
"They have proved very popular and family members also contribute items for them. Between the four groups we are sending out probably 40/50 pages every week.
"Because we have a spread of activities we can tailor it to each individual, which is what Kirriemuir Connections has always been about," he said.