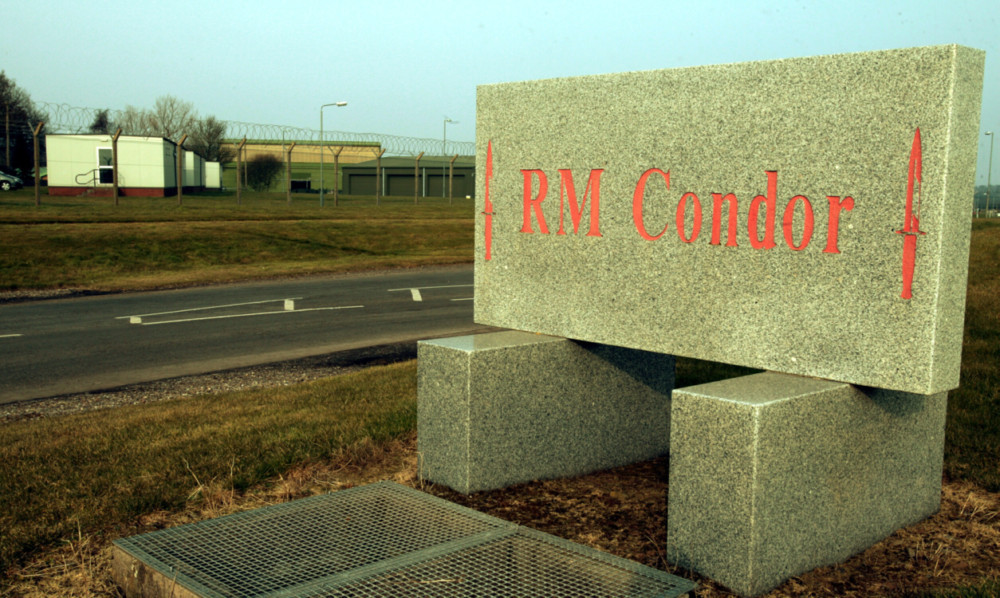 Arbroath's proud military traditions could being smashed by a "stealth attack" from the UK Government, the SNP has claimed.
Angus MP Mike Weir hit out after The Courier revealed the 7 (Sphinx) Commando Battery Royal Artillery Army commandos are to move down south following a Ministry of Defence restructuring review.
It is understood they will relocate from RM Condor to The Royal Citadel, Plymouth, after more than 40 years serving alongside 45 Commando. The MoD insisted there are no plans to move the famous marine unit.
Mr Weir said: "The Royal Artillery Battery has been an integral part of RM Condor and the suggestion that it is to be moved south is very worrying. The MoD must clarify as a matter of urgency what they are proposing.
"With the threat to the Artillery Battery and the recent announcement that the gliding squadron is to end at RM Condor what we are seeing is a stealth attack on Scotland's defence footprint – when Michael Fallon promised that there would be no further cuts."
It emerged last month that a gliding squadron based at Condor is to be disbanded after 61 years.
Previously, it has been widely speculated that 45 Commando could be shifted away from Tayside and moved out of Scotland altogether.
The group was kept in Arbroath at the 11th hour during a military base review in 2013 and former Defence Secretary Philip Hammond said the Royal Marines, who have lodged there since 1971, would not leave if the UK "remains together" in the run up to the independence referendum.
His successor, Perthshire born Michael Fallon, has echoed assurances
Asked by The Courier to guarantee that 45 would stay at Condor, an MoD spokeswoman said: "I have not got any information that anything is changing at that base."
The Army denied a decision on the Royal Artillery Batter has been reached despite a "Farewell to Condor Reunion Weekend" taking place in Arbroath next week to "send the battery off in style".
The move to Plymouth was due to take place next month but has been put on hold as it is understood there were difficulties with married quarters.
That means that the battery of 70-80 personnel will remain in Arbroath for a further six months pending what has been described as a "wider estate and structures review".
The battery consists of six L118 guns and three Fire Support Teams.
The gunners and their 105mm weapons are rarely far behind wherever 45 Commando are deployed operationally or training.