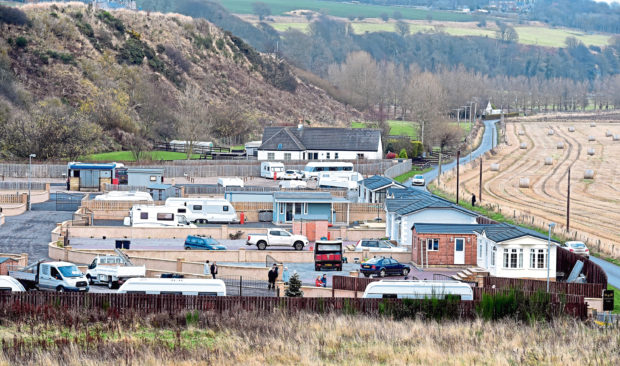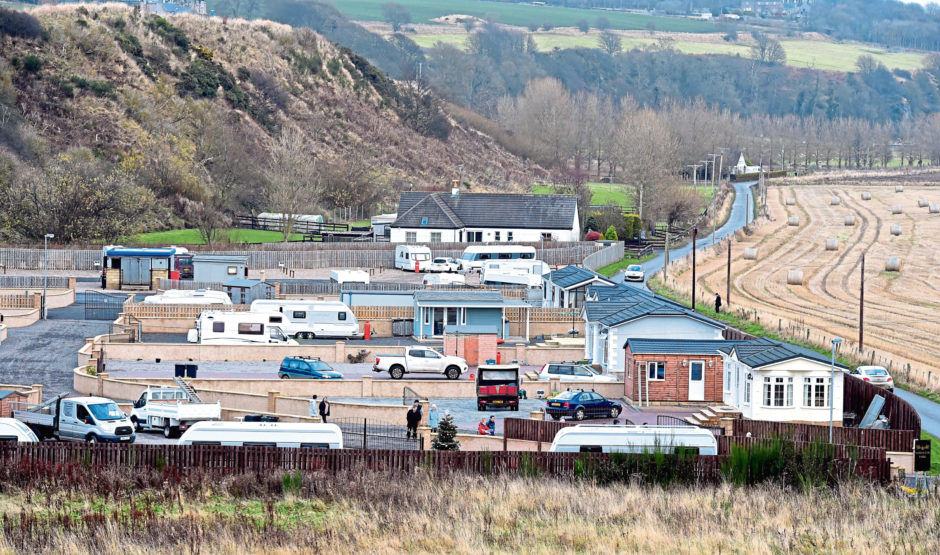 A socially-distanced hearing in the seven-year long planning battle over a Travellers' site on the border of Aberdeenshire and Angus is scheduled to begin within weeks.
The Scottish Government planning appeal into the North Esk Park development at St Cyrus is to take place in Aberdeen after officials said they could not find a suitable venue in Montrose due to coronavirus restrictions.
It is the latest stage in the lengthy wrangle surrounding the site which has been built illegally on land near the internationally-renowned St Cyrus National Nature Reserve since September 2013.
The planning battle led to a retrospective application being approved by Aberdeenshire councillors in 2016 but that was called in by Holyrood when environmental agency Sepa objected.
Ministers subsequently overturned the permission and Travellers were given until the end of July 2018 to clear the site .
Fresh applications were lodged and councillors again issued a retrospective approval in the face of Sepa warnings of a flood risk to property and lives due to the low-lying nature of the site close to the mouth of the River North Esk.
The Scottish Government's appeals division had considered dealing with the matter by written submissions due to the coronavirus pandemic.
That plan fell through when the Travellers' agent, Alan Seath, demanded a face-to-face hearing after saying his clients were not in agreement with the alternative approach.
Mr Seath has now told the DPEA he no longer acts for the applicants due to closing his business and withdrawing from town planning matters. Another legal firm is due to represent the applicants at the hearing.
Reporter Michael Shiel will hear the arguments from October 27.
In a letter to the parties, case officer Laura Walker said: "The previous venue we had in mind near Montrose had been too small for us to be confident we could safely socially distance.
"I'm currently liaising with the venue, the reporter and management to make sure we have the best guidelines in place as possible.
"For ease of doubt, I would like to reassure you all as part of the Scottish Government, we will be following the rules in place for all and if anything, will be taking a more precautionary approach."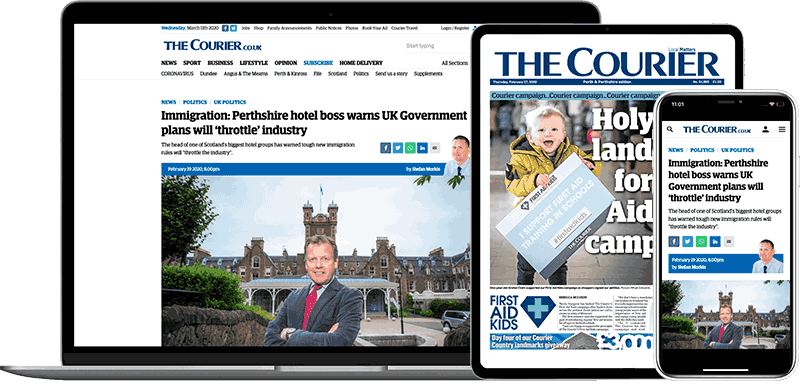 Help support quality local journalism … become a digital subscriber to The Courier
For as little as £5.99 a month you can access all of our content, including Premium articles.
Subscribe