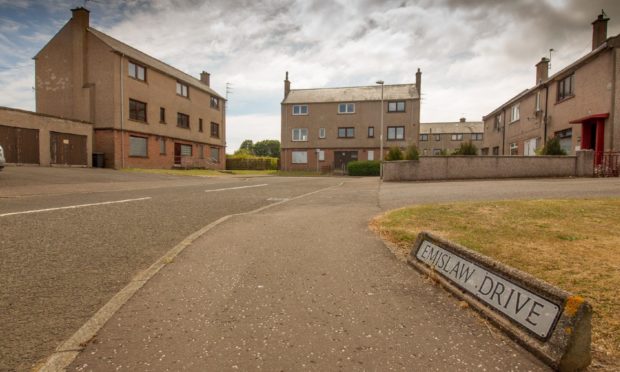 A shortage of temporary accommodation in Angus is so acute the council should start putting up prefabricated houses, a councillor has said.
SNP Arbroath councillor Brenda Durno was responding to the local authority's annual housing services report, which revealed details of the shortage.
She said: "Have we not considered getting some of the kind of temporary housing they used for the Commonwealth Games in Glasgow?
"I had four housing cases last week and obviously we can't move on housing but we have such a demand from people looking for houses.
"Is there any possible we can have some of these temporary, pre-fabricated houses – I think they are called bubbles – until we get back on track again?"
Housing bosses told councillors the shortage is so bad the authority is having to use bed and breakfast accommodation – a move regularly criticised by housing charities for leading to families living in low-quality, unsuitable homes.
The pandemic has delayed work to build 135 social homes for rent in Timmergreens and Cliffburn in Arbroath.
Plans to build more homes on surplus land at Montrose's Coronation Way have also been put back, councillors were told.
Communities committee convener Mark Salmond, an Independent, accused Montrose councillor Bill Duff of the SNP of intending to cause "reputational damage" to the council by pursuing questions around the slippage of the key housing projects.
Mr Duff said: "I'm representing constituents who are on the housing waiting lists, who are living in substandard housing, and by not delivering on improvements and new build we are affecting these people."
Arbroath councillor Lois Speed, another Independent, said: "I do continue to be concerned with the wait times and the impact Covid-19 is having on people's housing circumstances."
Director of communities Stewart Ball said: "We are certainly very short of temporary accommodation. That's a given and it's giving us issues.
"The reasons for this are well documented, particularly Covid and lack of movement in our stock over the last six months.
"In terms of the bubbles, I am not familiar with that sort of housing."
Gordon Nicol, housing manager for Arbroath, said: "What we're doing is making use of the other accommodation that is available to us.
"We are using bed and breakfast, which we wouldn't normally use, and that's what we're using to get through this particular time.
"We've got some landlords that are working with us and that has generally seen us through the initial Covid-19 response.
"If we need to we will consider other options and potentially create more temporary accommodation if that becomes necessary and see us through the process."