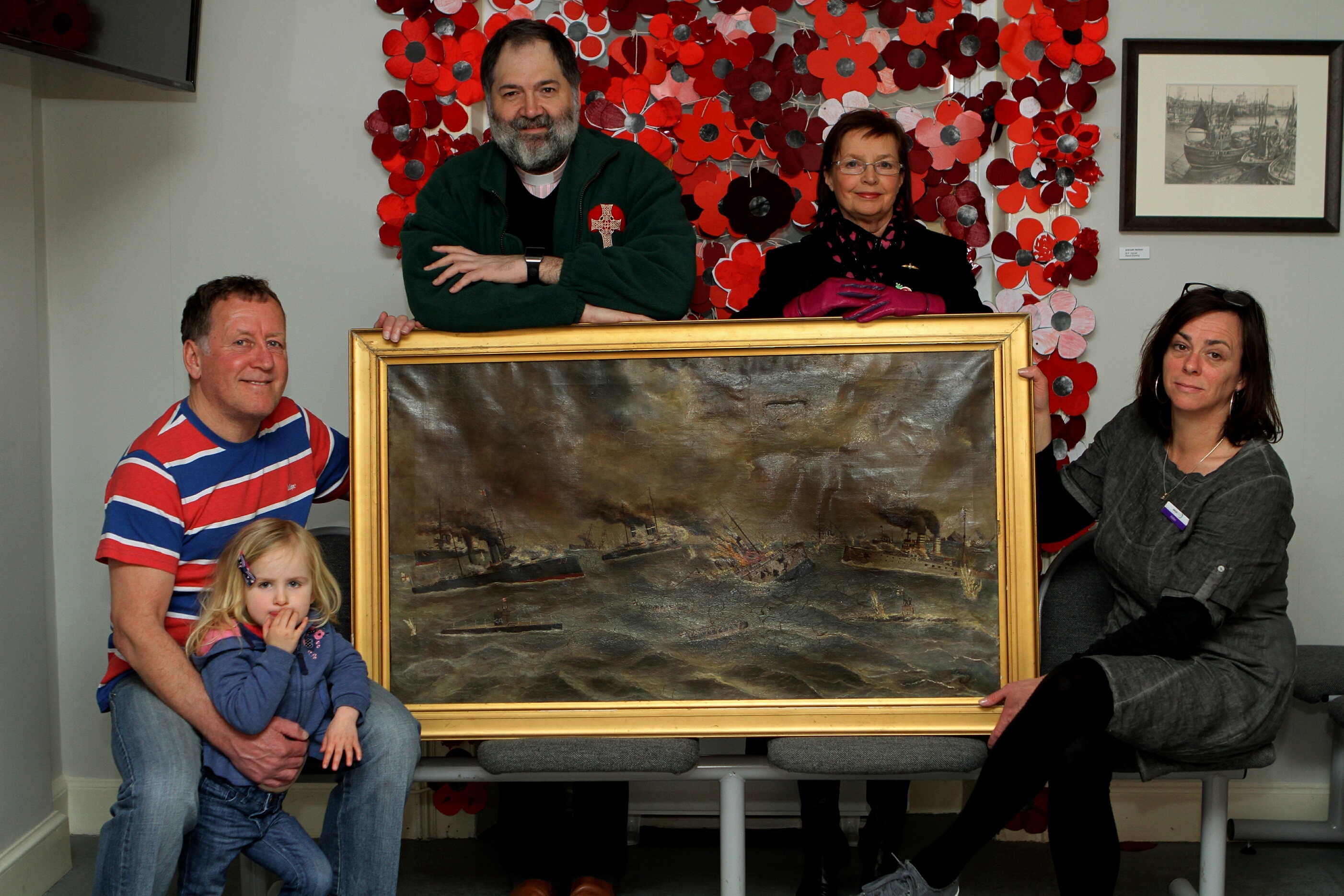 A call has been made to trace the descendants of Angus sailors involved in the First World War's major naval battle.
The Battle of Jutland took place off the Danish coast in 1916 and is considered the conflict's only large naval engagement.
Although Britain's Grand Fleet sustained far greater losses than the German Imperial Navy, the battle was considered a victory for the Royal Navy as its remaining ships were less damaged.
Two Arbroath men, Lieutenant Commander JK Corsar and Able Seaman William Reid, are recorded in the Roll of Honour as serving at Jutland but a local museum wants the families of any Arbroath men who may have served to come forward with their stories.
One century on, the Signal Tower Museum in Arbroath will host a small display to acknowledge the anniversary, including a painting on loan from the late Lord Peter Fraser of Carmyllie's family, entitled British Naval Victory off Jutland, May 31st 1916.
Museum officer Kirsten Couper has appealed for stories of ancestors of any servicemen involved in the battle.
She said: "We know that there are at least two Arbroath servicemen who were involved in the battle, and there may have been more.
"If anyone knows of a relative from Angus who can help us with information, please get in touch."
Jutland was the only the third fleet action between steel battleships but illustrated the irrelevance of battleship fleets following the development of the submarine, mine and torpedo.
The British lost 6,094 seamen and the Germans 2,551.
The painting depicts HMS Tiger, HMS Lion, HMS Invincible, HMS Queen Mary and Submarine 17.
The Tiger and Lion survived Jutland and provided "distant cover" at the second battle of Heligoland Bight in 1917.
Both the Queen Mary and the Invincible were destroyed by magazine explosions, killing more than 2,000 men.
It is thought that no British submarines actively took part in the Battle of Jutland although the German U-Boat presence was very much feared.
The opening of the display will coincide with a 2pm service on May 29, organised by local man and former Royal Marine Kevin Smith.
The display will then run to early June.
Anyone who has information that could help trace families of local servicemen can contact Kirsten on 01241 435329.