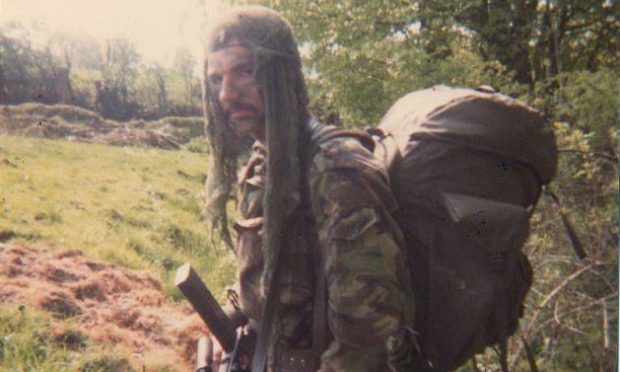 A former elite special forces soldier who completed five tours in Northern Ireland at the height of the troubles has warned more veterans could face investigation over events that occurred half a century ago.
Robin Horsfall, who served in the SAS and Parachute Regiment, spoke out after the Public Prosecution Service upheld the decision not to prosecute 15 former soldiers involved in Bloody Sunday.
The Londonderry incident left 13 people dead and 15 wounded in January 1972.
One man, Soldier F, remains the sole individual facing court.
Mr Horsfall, who is now an author and public speaker, welcomed the decision, but said it should "come as no surprise to just about every veteran who ever served in Northern Ireland".
He said: "After almost half a century and £140 million of taxpayer's money, just one person is now facing trial.
"These prosecutions have always been political and were designed to put pressure on the British Government on behalf of Sinn Fein and the IRA.
"Just one guilty verdict will see them turn around and say that every soldier in Northern Ireland committed atrocities.
"But the atrocities were carried out by the IRA on Bloody Sunday, who opened fire on British troops from behind a crowd, knowing it would cause innocent deaths when the troops returned fire.
"This was not a civil rights protest, it was a riot involving thousands which saw the use of firearms, petrol bombs and bricks."
Mr Horsfall, who also took part in the raid which freed hostages from the Iranian Embassy siege in London in 1980, warned anyone who served in Northern Ireland and was involved in a shooting incident, could potentially face being taken to Northern Ireland to face questioning.
He said: "When I served in the 2nd Battalion of the Parachute Regiment, more than half the troops were Scots and Scottish regiments including the Black Watch also served there.
"In total, some 300,000 troops served in Northern Ireland and Sinn Fein or the IRA will jump on other incidents under the name of 'truth and reconciliation' to have men, sometimes in their 70s or 80s taken back to the province and treated like criminals in the hope getting a confession.
"Soldiers protected people on both sides of the divide and this has to stop – justice for veterans of the troubles is as important as justice for anyone else."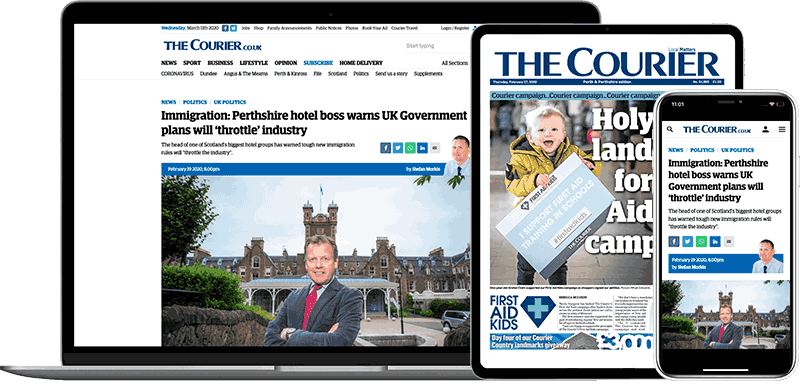 Help support quality local journalism … become a digital subscriber to The Courier
For as little as £5.99 a month you can access all of our content, including Premium articles.
Subscribe