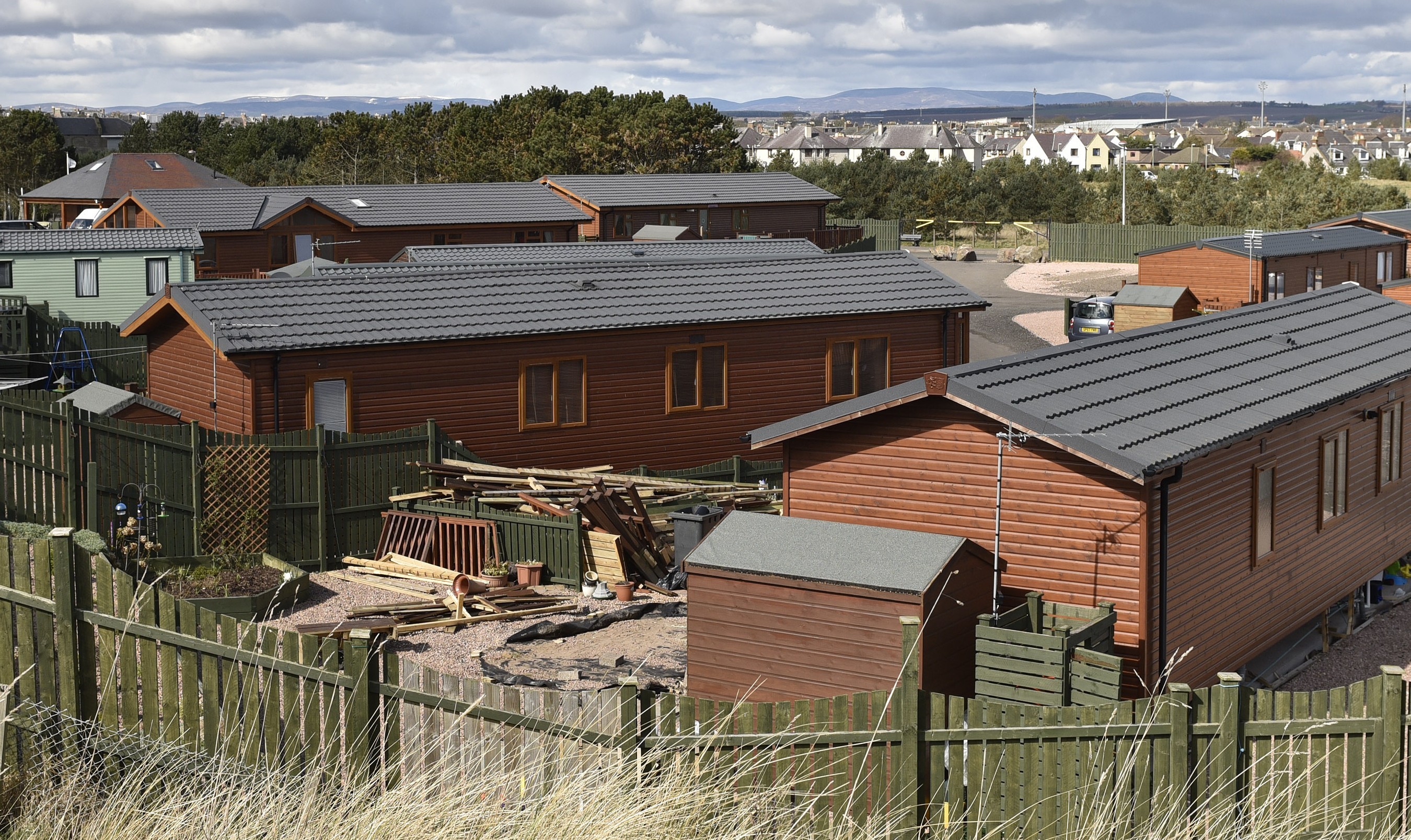 An Angus holiday park looks like a "building site" after Angus Council evicted long-term residents, according to one of the remaining owners.
The local authority served 20 residents of South Links Holiday Park in Montrose with eviction notices at the end of last month.
Four residents left the site with their static caravans, while the rest had to prove the park is not their primary residence.
Last year the site went into administration and Angus Council regained control from WOW Leisure.
Fiona Hutchison, who rents out a caravan to holidaymakers, said the park went from two-star to four-star under WOW Leisure's stewardship.
She said: "Since the evictions it has been left looking like a building site, which is not conducive to pleasing holidaymakers.
"With it being a holiday park you are going to have lots of children running around and when I was down last week there were two little boys playing among the wood and rubble.
"The council intends to charge the same annual fee as WOW Leisure without providing any of the services and leaving the site looking like a tip."
A council spokesman said: "A number of others have provided proof of permanent residence elsewhere and we continue to work closely and positively with the remainder with a view to their being able to provide and produce the legally required evidence about their primary residence.
"Both wardens and contractors have been working to tidy sites and maintain the park.
"Caravan owners have also been advised of their responsibilities in this regard."