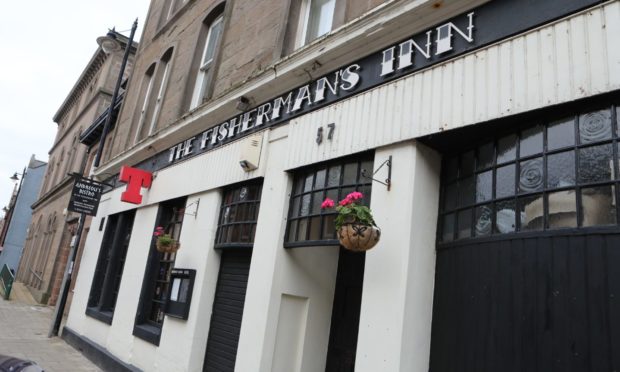 A much-loved Angus pub will close next month as the coronavirus restrictions take their toll on yet another local watering hole.
The Fisherman's Inn in Arbroath, which opened around 30 years ago, will be absorbed into the adjacent restaurant Andreou's Bistro.
Most venues across the country are currently only permitted to operate indoors between 6am and 6pm but cannot sell alcohol. They can sell drinks until 10pm in outside areas.
Andy McDonald, who owns both premises, said the decision would upset some but the move would allow him to retain all of his staff.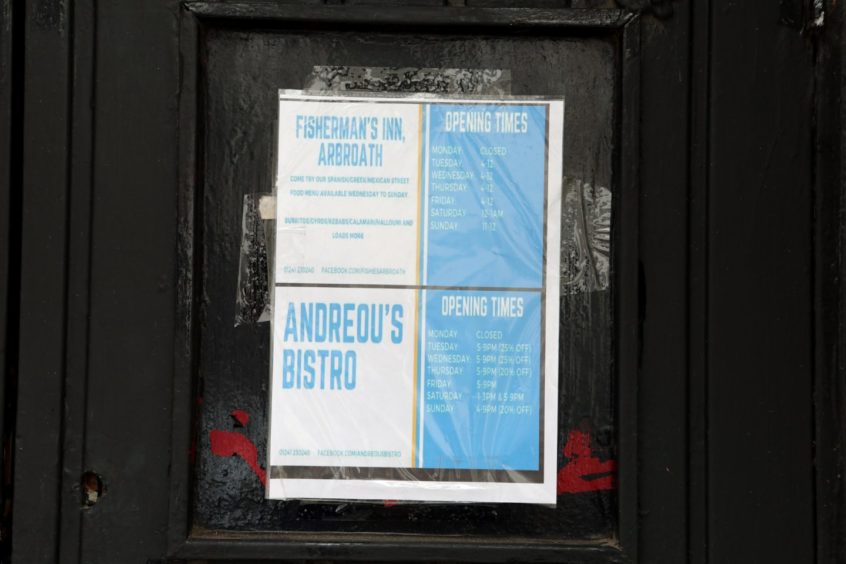 "The pub has been around for a long time so it's not been an easy decision," he said.
"With the latest restrictions, running a pub just isn't viable.
"It's autumn and we're right on the harbour. It's freezing so nobody wants to sit outside.
"There's just no point in running as a pub if it's not making any money.
"Operating as one restaurant means if there are any more restrictions we can still trade as a takeaway."
It comes just a few weeks after popular Dundee bar Clark's on Lindsay Street announced it was closing for good. Others have announced temporary closures.
The family-run Pende Cafe is also shutting due to the impact of the pandemic.
A new tier system to replace temporary restrictions will come into effect in Scotland on October 26, potentially leading to different local measures over the next few months.
Mr McDonald said the pub had been thriving just before the pandemic and he had been looking at opening up another venue in Dundee.
He said: "We put on weekly gigs and the pub was pretty busy; we were doing really well.
"So many others will be in the same position now. Because we don't know when live music can return and when we can operate without restrictions, this is the right thing to do.
"We're a local pub in a small town where interaction with the staff is a big part of why people come.
"I think people just don't enjoy it as much with no music and table service.
"The change isn't a bad thing because it protects jobs but I know the pub is an institution.
"We can't operate on guess work though."
The pub will reopen on October 27 to give customers a chance to say goodbye before finally closing on November 15.
A week-long refurbishment will then take place with the new larger Andreou's Bistro reopening on roughly November 23.