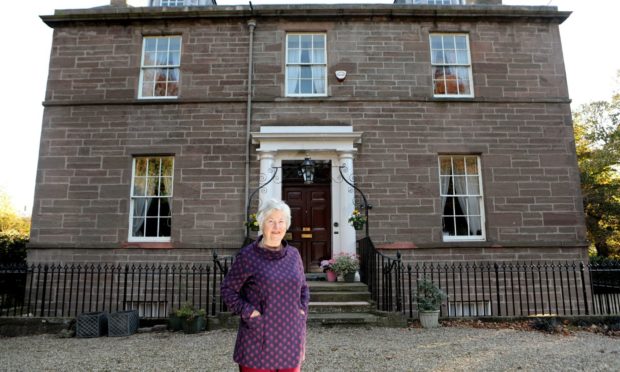 New rules for the self-catering industry would be a "sledgehammer to crack a nut" which an Angus businesswoman fears could put at risk her family home of more than two centuries.
Margaret Balfour said proposals which could add £5,000 to her annual running costs are likely to render the Mall House in Montrose unviable as the business begins its gradual pandemic recovery.
She is among a host of self-catering operators battling Scottish Government plans to put tight new regulations in place, via local authorities.
The Association of Scotland's Self-Caterers has said the proposals will shatter confidence in the £723 million-per-annum industry after a poll of 1,000 members revealed one in three operators believe the "heavy handed" regulations could threaten their future.
Around a third said they would leave their properties empty or convert them to private use.
More than 60% have described their current outlook as "pessimistic" and the industry body has called on the Scottish Government to scrap, or at least further delay, the licensing scheme.
The plans could see AirBnB operators heavily fined if they do not have a licence and councils given powers to decide if an area has too many holiday let premises.
ASSC chief executive, Fiona Campbell, said: "Our members are rightly concerned by the potential impact of this ill-timed and ham-fisted licensing scheme.
"At this time of uncertainty and chaos, the Scottish Government should pause, reflect, and further consider the negative consequences of further impediments to our sector doing what we do best.
"The ASSC will continue to speak up for our members, and our industry, and we can only hope that the Scottish Government listens to us."
The Scottish Government has said the plans to regulate short-term lets are aimed at ensuring properties adhere to a common set of safety standards to protect guests and neighbours.
'This will push us to tipping point'
Ms Balfour said: "These new proposals are a sledgehammer to crack a nut and they are designed for AirBnBs in places like Edinburgh and Glasgow, not small places like Angus."
Since it was built in 1816, impressive Mall House in Montrose has remained in the hands of one family and is now a successful self-catering business.
Separated by just 100 yards from her other property of Redfield Cottage, the business has a combined capacity for ten visitors, many of whom have become loyal clients for over more than a decade – as evidenced by a staycation bookings boom since Covid-19 restrictions were relaxed.
"One property sleeps six and the other sleeps four and we have many people who come back year after year, to visit family in this area or just enjoy what Angus has to offer.
"We have built it up to be very busy and have been very busy since we reopened after lockdown. Some of my customers were clamouring to come back here as soon as they could, but there is also still a lot of uncertainty around.
"The last thing we need is the further worry around these plans and I feel they are just not appropriate for Angus.
"We can accommodate a limited number of people and there are many small businesses of this type all over who feel that they will just not be able to deal with this extra cost.
"All of this is to be under local authority control. It has to be self-funded so business owners could be looking at roughly £2,500 each year per property and having to renew planning permission, which will also cost hundreds of pounds.
"That would push us towards the tipping point. If self-catering becomes unviable here in Angus it will have an enormous impact our local economy as well as the whole of Scotland.
"This does not just affect myself. The supply chain for my two properties here in Montrose were I to be put out of business would be wiped out, affecting local attractions, staff and the wider Montrose economy such as shops, taxis and the tradesmen I regularly use."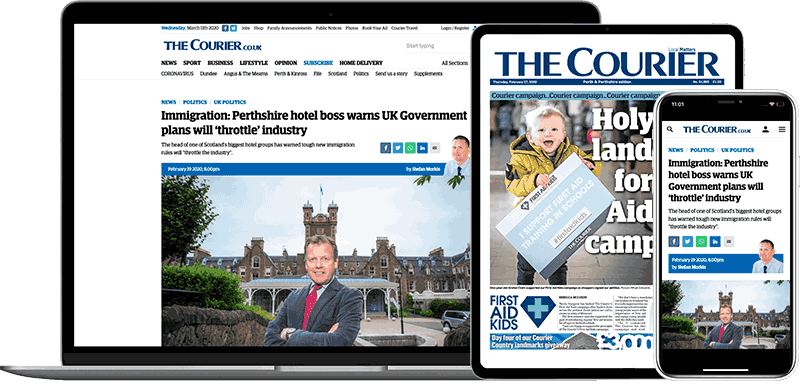 Help support quality local journalism … become a digital subscriber to The Courier
For as little as £5.99 a month you can access all of our content, including Premium articles.
Subscribe