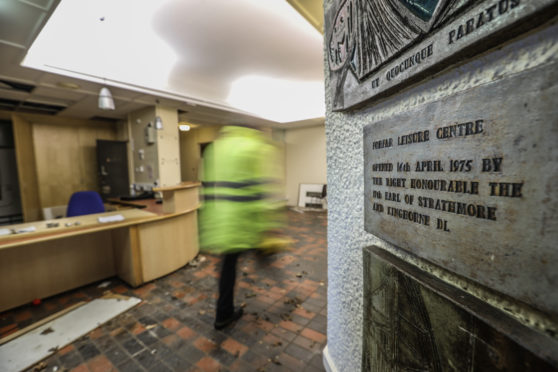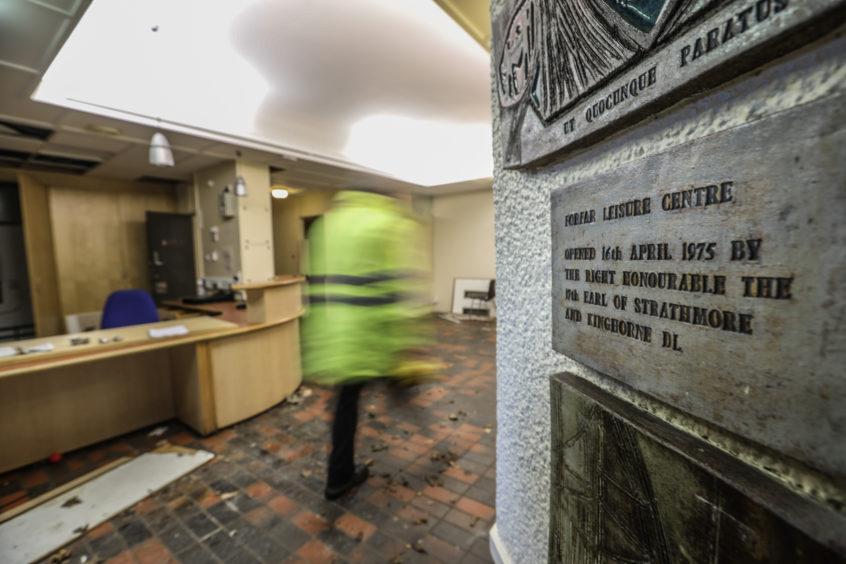 An empty Angus leisure centre has become a political football in the latest stage of the saga surrounding its future.
Lochside in Forfar is to be the subject of public consultation on its future, as well as an independent review of past decision-making which led to the authority becoming embroiled in a costly court fight after a demolition decision was successfully challenged.
A special meeting of Angus Council backed a motion brought by town councillor Braden Davy relating to the 45-year-old centre but SNP rival Lynne Devine accused the Conservative figure of "party politics", saying the matters he was seeking are already being progressed.
Their spat came after town businessman Mark Guild – a victor in a Court of Session fight to save the centre from the wrecking ball – levelled claims the public and councillors had been "misled and misinformed" by "untouchable" council officials during the decision-making process around the centre's future.
His comments in a presentation to the online meeting, live streamed on the council's You Tube channel for the first time, were rejected by authority chief executive Margo Williamson.
"Some of the issues raised around officers and officers' reputations are unacceptable," she told the meeting.
Closed in 2017 and subsequently earmarked for demolition at a cost of more than £400,000, Lochside is now to be the subject of another report due to come before councillors next month on the planned community consultation around its future.
Mr Davy's motion was seconded by administration finance spokesman, Kirriemuir and Dean Conservative Angus MacMillan Douglas who said: "Demolition was an appalling decision when made by the SNP administration seven years ago and would remain an appalling decision now.
"I support an independent external review, but not as some type of retribution.
"It may cast light on the logic behind the initial decision to demolish by the last council and may teach us all, elected members and officers how to make better decisions, particularly on capital projects, in the future."
Opposition leader Ms Devine said: "Out of two asks and one commitment (in Mr Davy's motion), all three have been agreed by all of us.
"We don't like to have party politics in the council but we have allowed it to go today and big style."
Carnoustie Independent David Cheape also accused Mr Davy of "political grandstanding", adding: "As a council we are better than all of that."
Mr Davy said: "All of the items (being discussed) are not a matter of public record and I believe the public have the right to know what our plan of action is. I make no apology for that."
The row also brought a warning from authority leader David Fairweather the Court of Session ruling could deliver further complications in determining Lochside's final fate.
"The building is now common good – it wasn't before.
"The people of Forfar will be asked 'what do you want to happen' but that is easy said.
"A community asset transfer would be a near impossibility, as is leasing common good ground.
"I've a real fear that this building will be sitting in the next two years just before I retire and it will still be empty."