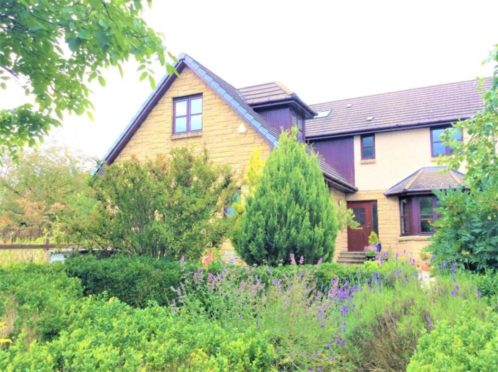 A leading children's charity has lodged plans to create a new residential home in Angus.
Aberlour Child Care Trust wants to convert a five-bedroom villa at Auchterhouse, north of Dundee, into a home with space to look after three children in care at any one time.
The trust says the property, named Yowtrummle, will create a "nurturing and homely environment" for the youngsters.
Bosses are awaiting change of use permission from Angus Council after lodging a planning application with the authority.
Although the change of use is not legally required, Aberlour says it has made the planning bid to ensure transparency around the proposal.
It has already been in contact with local residents and the area's community council.
The villa was previously on the market for offers over £339,000.
In a planning submission to Angus Council, Aberlour resources and procurement manager Gary Melnitschuk said the property would perfectly suit the charity's need to create a small residential home in a good setting.
"Yowtrummle will be a residential home for school aged children, providing care and support needs within a nurturing and homely environment," he said.
"The maximum number of children to be accommodated in the house will be three, and they will live at the home for as long as their individual circumstances require.
"This could vary from several weeks to a number of years.
"Access to local services will be agreed in discussion with the young person's social work care team and local health services, however the primary objective will be to keep the young person within their own established schooling within Tayside and provide a stable homely environment for them to grow up."
The statement adds: "The house will operate with the normal rhythms and routines of a traditional family home and this larger property has been identified as being semi-rural, private and within mature grounds with ample parking".
Aberlour said the aim would be to create "an established caring family home that will benefit the children who have not always had this or the best start in life".
The service will be staffed at all times when children are present by at least two fully competent and trained employees who will work on rotation as part of a team.
It will be registered and inspected by the Care Inspectorate and staff will be registered with the Scottish Social Services Council.
Aberlour said: "We take pride in being responsible neighbours and integral part of the local community and economy. As such, Aberlour have sent introduction letters to surrounding neighbours and the community council within Auchterhouse."
The charity said the property will undergo some modernisation, including the installation of extra safety measures including fire safety equipment.
Angus Council has yet to determine the change of use application.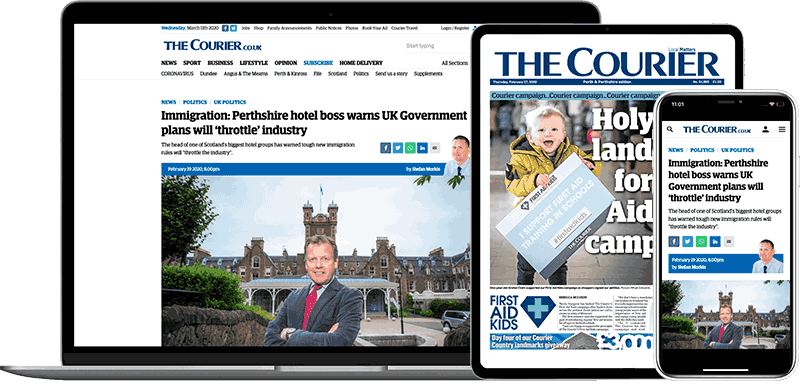 Help support quality local journalism … become a digital subscriber to The Courier
For as little as £5.99 a month you can access all of our content, including Premium articles.
Subscribe