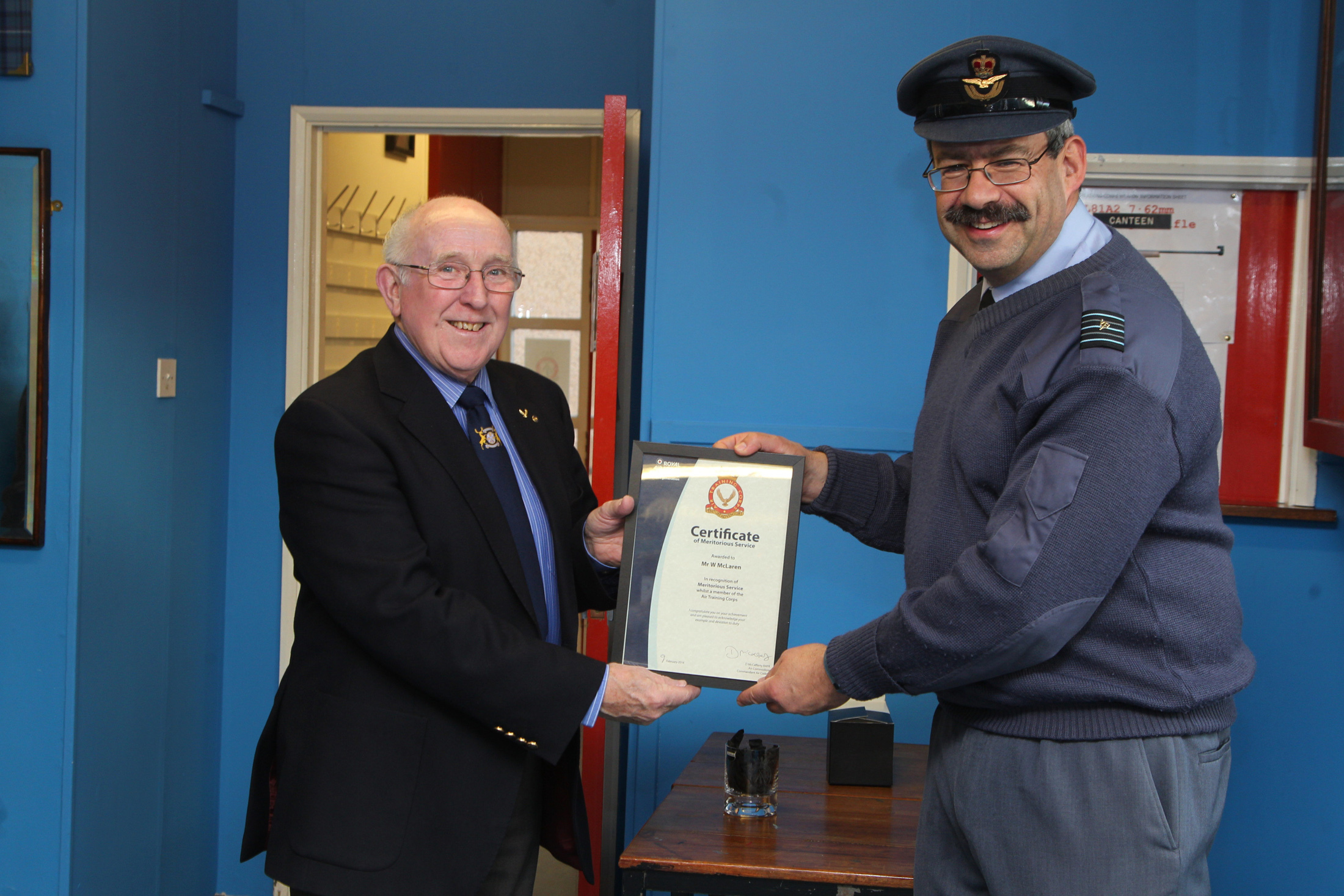 The man described as the "prop' of Forfar's Air Cadet squadron has been honoured for his commitment to the organisation stretching over more than six decades.
Well-known town baker Bill McLaren's interest in 2231 (Forfar) Squadron took off as a teenager in 1953 when his love of flying led to him becoming a cadet.
Bill spent almost a decade in uniform, but went on to maintain a link with the group which has seen him serve nearly 30 years as the chairman of the squadron's civilian committee, and he has being credited with keeping the ATC alive in Forfar.
At a presentation in the Brechin Road squadron HQ, Mr McLaren, 75, admitted he was "chuffed" to receive an ATC certificate of meritorious service from Wing Commander Kelvin Martin, OC North East Scotland Wing of the ATC and an engraved glass memento on behalf of the squadron.
He spoke of the enjoyment the Air Cadets had given him over his long involvement with the organisation, and the high hopes he has for the squadron's bright future.
Mr McLaren held a private pilot's licence for over 25 years, having previously gained his gliding wings as a cadet back in 1958.
"I've had a love of flying right from model planes to radio-controlled ones and then the real thing," he said.
"I've had so much enjoyment out of being involved with the Air Cadets and although the squadron was struggling for a bit it now has a good civilian committee and is heading back in the right direction – it's a great wee set up there."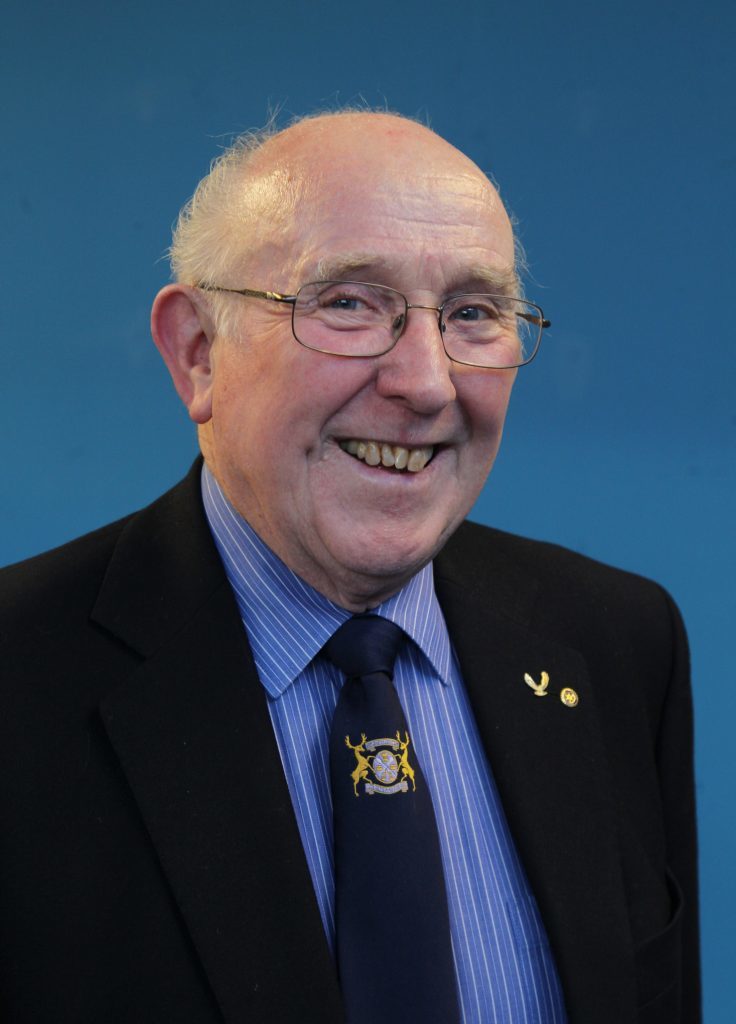 Mr McLaren was also instrumental in securing a hi-tech flight simulator for the squadron through support from the Nine Trades of Dundee, of which he was Dean, and his successor as chair of the civilian committee, Willie Strachan said the official ATC honour was richly deserved.
"Through his long-standing involvement it is no exaggeration to say that Bill has been the prop of the squadron for decades," said Mr Strachan.
"He was the driving force behind the squadron getting our fantastic simulator, which is an amazing training aid, and if it hadn't been for Bill there are times when the squadron would probably have folded in the past.
"He was going to be retiring but we're delighted he has agreed to remain involved and as a civilian committee we hope to carry on all the good work he has done over so many years."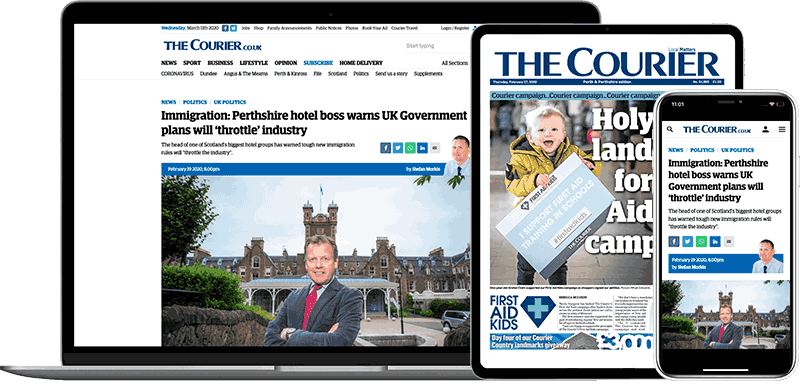 Help support quality local journalism … become a digital subscriber to The Courier
For as little as £5.99 a month you can access all of our content, including Premium articles.
Subscribe