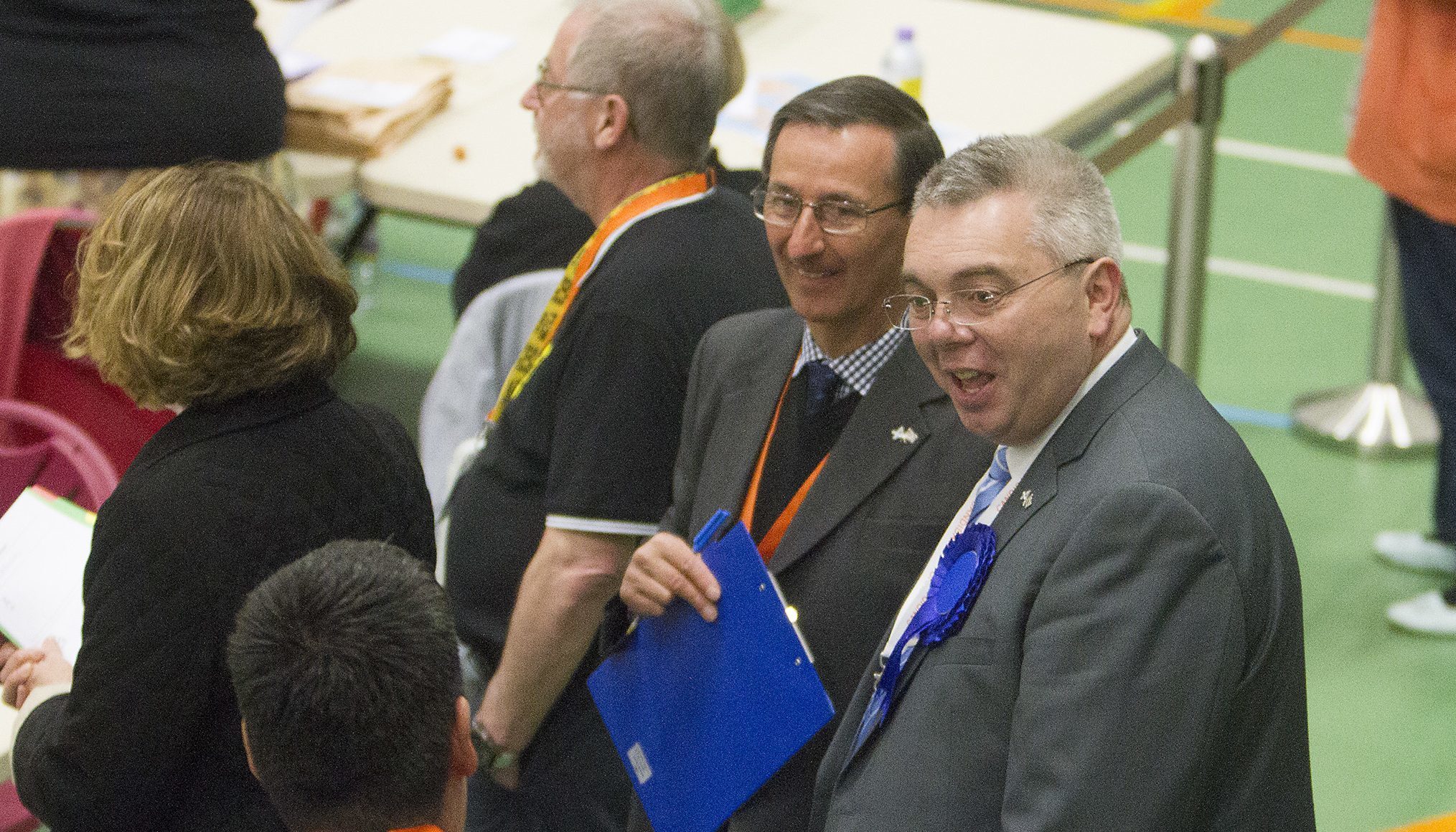 The SNP are on course to retain both of their constituency seats in Angus.
As counting got underway at the Saltire Centre in Arbroath, the word from the SNP camp is that Graeme Dey would comfortably keep the Angus South seat he has held since 2011.
Mairi Evans, who has served as an SNP councillor in Brechin since 2007, is expected to take the Angus North and Mearns constituency, replacing fellow Nationalist Nigel Don.
Early indications are that the turnout is "well down" on the referendum.
There was a ripple of excitement as Richard Stiff, Angus Council's chief executive and the constituency returning officer for the region, primed count staff at 10pm.
The count for the Angus South started shortly afterwards, followed by Angus North and Mearns at 10.30pm.
Counters sat at tables of five, surrounded by party members, taking over the entire ground floor of the sports hall.
A total of 334 ballot boxes and more than 200,000 ballot papers were distributed in Angus in advance of the vote.
More than 500 staff worked across the 167 polling stations and later at the count.
The first past the post declarations are expected at around 2am, with the regional count results at 4am.
At the last election Graeme Dey won the Angus South seat with a 38 per cent majority.
This time he is facing off against Conservative candidate Kirstene Hair, Labour's Joanne McFadden and Liberal Democrat Clive Sneddon.
In the Angus North and Mearns seat Ms Evans is pitted against Conservative Alex Johnstone, Labour candidate John Ruddy and Euan Davidson of the Liberal Democrats.
Mr Johnstone has held one of his party's list seats for four terms and was expected to retain a North East Scotland seat.
Angus has voted SNP in its first past the post seats since the Parliament was formed in 1999.
Mr Don, who won the Angus North and Mearns seat with a 29 per cent majority in 2011, was deselected by the SNP last August. Ms Evans won over local SNP supporters with a 54 per cent majority.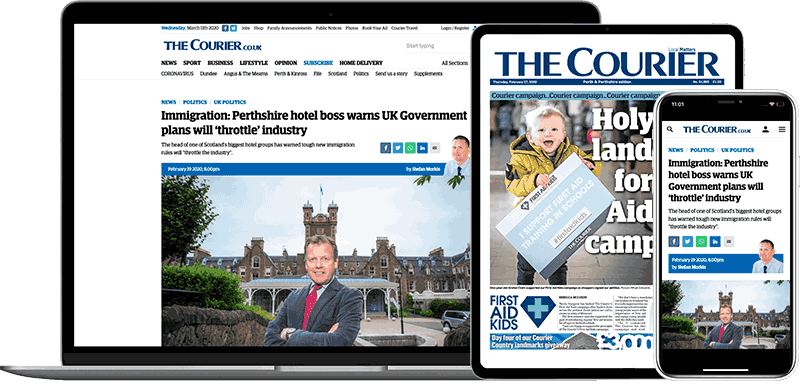 Help support quality local journalism … become a digital subscriber to The Courier
For as little as £5.99 a month you can access all of our content, including Premium articles.
Subscribe