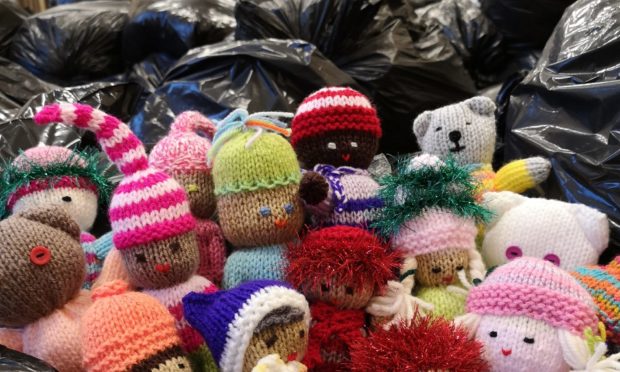 An amazing Angus response to a Syrian aid appeal has been sent from the county as a community stalwart now turns her attention to a Christmas gift scheme close to home.
Despite the difficulties posed by the pandemic, former district nurse Irene Gillies said she had been overwhelmed by the latest flood of donations for families living in a refugee camp inside the Lebanon border.
Irene has collected for Edinburgh Direct Aid over many years but said the current need had been heighted by what the charity labelled the "evil conjunction" of hyper-inflation, Covid-19 and the effect on the wider country of the devastating harbour explosion in the Lebanese capital, Beirut, which left hundreds of thousands homeless.
"We normally hold our collections at Brechin Cathedral but because of the pandemic, moved it to a covered area outdoors at the Mechanics Hall and we were delighted by the response we got," said Irene.
"It worked very well and I am so grateful to everyone who donated items, and those who helped out.
"We asked for donations to be bagged so that they could then be sent to Edinburgh Direct Aid and I would say we had around 150 filled bags of all sorts of things which are needed.
It is certainly going to be a very different Christmas for many, so hopefully we can bring some festive cheer to some.

Retired district nurse Irene Gillies MBE
"We are now just hoping it will get through to the people who desperately need it as soon as possible."
Irene's dedication to the local community will now see her focus turn to the Brechin Churches Together Angel Tree appeal.
A tradition started by servicemen at the former Edzell US Navy base, the tree is adorned with tickets which generous locals pluck from it and replace with a gift for a local child.
"The servicemen decided to help the community by giving gifts of toys and turkey dinners but when they returned to America in 1996 the gifts then obviously stopped.
"The first year we delivered 19 gifts – last year nearly 200 gifts were donated.
"The generosity from the town and the surrounding area has been overwhelming over the years but due to coronavirus and other factors such as unemployment, the need this year is even greater.
"It is certainly going to be a very different Christmas for many, so hopefully we can bring some festive cheer to some.
"Because some churches are still closed it is going to be slightly different where you will be able to get the angels and where to take the gifts."
Edzell church and St Ninians in Brechin will have angels at their entrances and the town's Tesco and Co-op stores will also pariticipate in the scheme.
Irene and fellow volunteer Liz Howson say the angels will be available from November 15 to 29 and they will gather them in, as well as receiving gifts at St Andrews Church hall on November 27, 28 and 29 from 10am to 2pm.
"We are a small group of volunteers but we always get wonderful support for the angel tree and if anyone has any difficulty getting to any of these locations they can contact myself on 01356 624446," she said.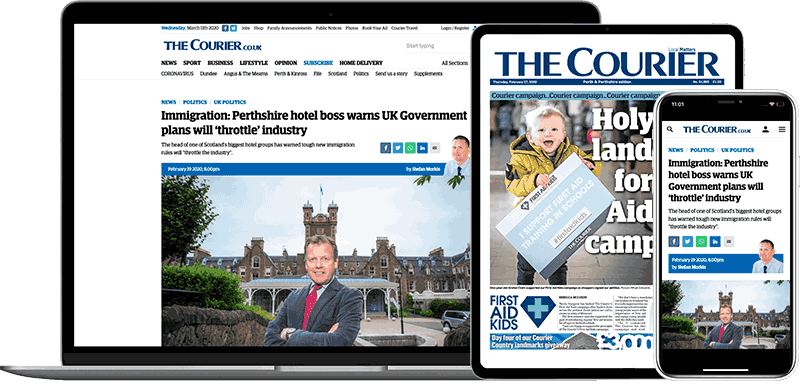 Help support quality local journalism … become a digital subscriber to The Courier
For as little as £5.99 a month you can access all of our content, including Premium articles.
Subscribe