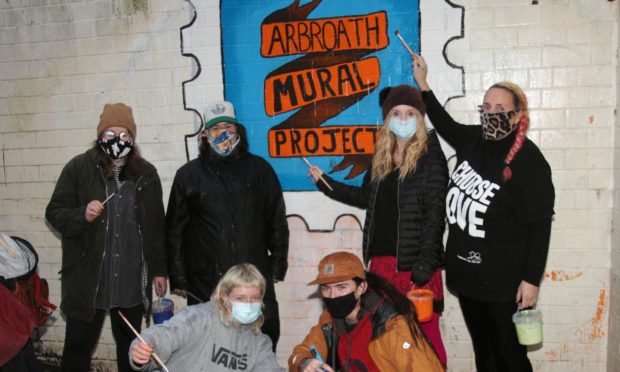 Female artists in Arbroath have reclaimed a dirty underpass, once branded a "no-go zone for women".
Environmental campaigners called for action over the Robert Street underpass, which vandals and drunks had left in a poor, dirty condition.
The group, led by local artist Kristina Aburrow, have revamped the space with a collection of murals inspired by the town's story.
"Our aim with this project is to showcase the best of Arbroath."
'Neglected, dank and undesirable'
Kristina said: "This area is known for being neglected, dank and undesirable.
The state of it was recently brought to the attention of the public with a documentary produced by the late Ralph Coutts.
"Our aim with this project is to showcase the best of Arbroath. We wanted to make it a safer, more attractive place to pass through."
Kristina was joined on the Arbroath Mural Project by fellow artists Karen Elliot, Jill Henderson, Shannon Douglas, Amy Anderson and Erica Low.
They have painted large murals, shaped like postage stamps, on either side of the underpass as walkers pass through the space.
The artists have painted the murals in a postage stamp design in tribute to inventor James Chalmers, who is credited with inventing the adhesive device.
Eventually, there will be 36 pieces – in tribute to the town's football club and its 36-0 victory over Aberdeen-based Bon Accord in 1885.
She said Councillor Lois Speed (Ind) worked with Angus Council officers to help her secure the site.
'We had plans to carry out a community-based design workshop. Sadly we were unable to do this due to the pandemic.
"Instead Lois and I devised an outreach pack, asking members of the public to create designs for the stamps.
"The public sent unique and wonderful designs back."
Town Centre cash in action
Funding for the project came from the Scottish Government's Town Centre Funds. Councillors allocated the funding around the county in September last year.
A spokeswoman for the group said: "Thanks to help from the Angus Community Justice Team, Kristina was able to lay down the foundations to start painting.
"She then reached out to five Arbroath-based artists to share the incredible opportunity. She also wanted to see the 'Toon' from a variety of eyes.
"This project has been more than a year in the making, but through the dedication of all involved, the team is painting on, safely, looking forward to sharing the end result with the wider public."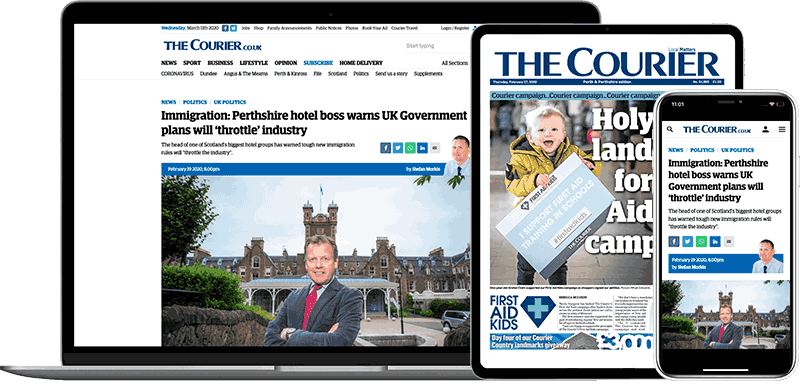 Help support quality local journalism … become a digital subscriber to The Courier
For as little as £5.99 a month you can access all of our content, including Premium articles.
Subscribe