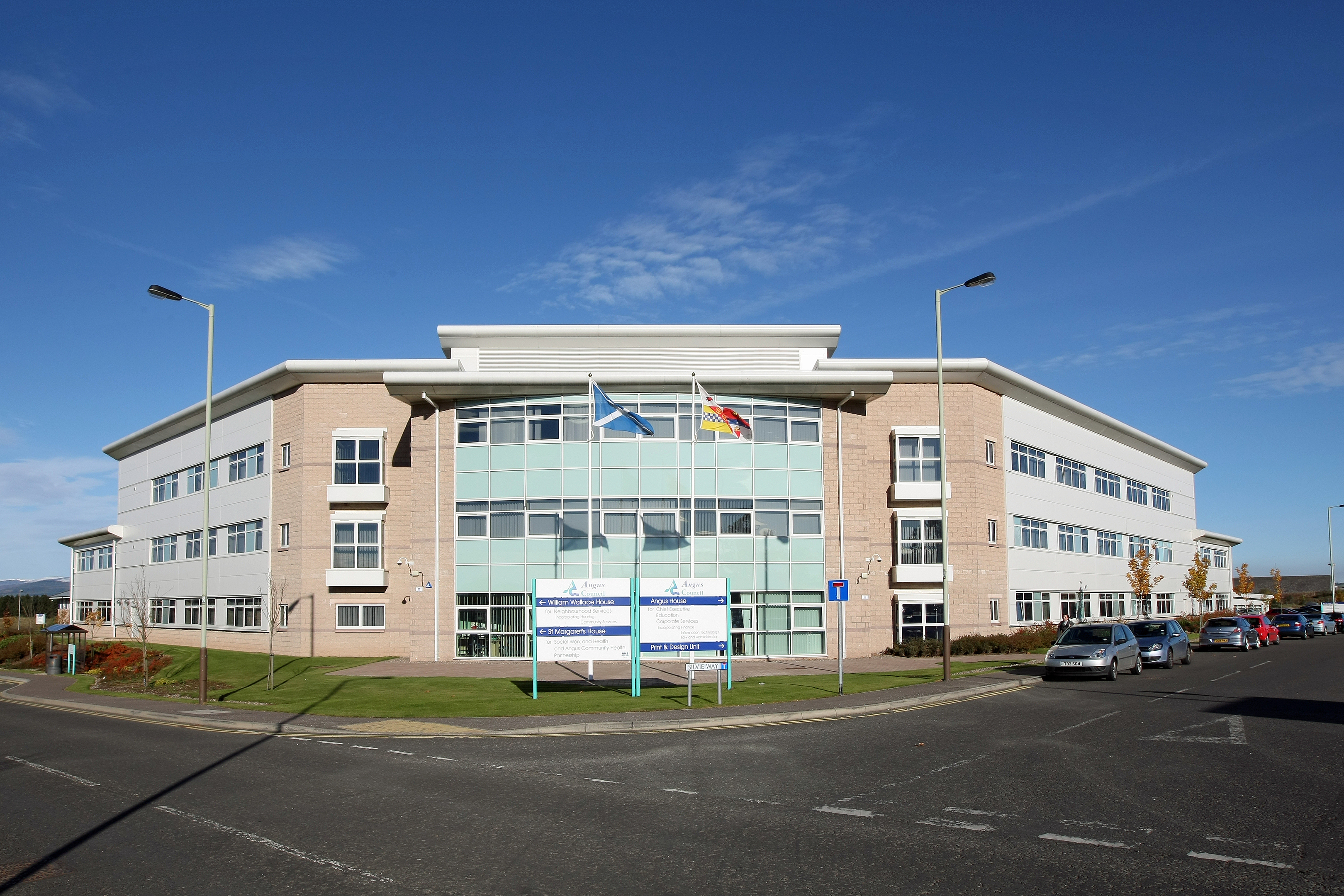 More than £2.2 million will be spent on two council buildings in Angus to promote agile working among the council's office staff.
The improvement works will take place at Angus House in Forfar and Bruce House in Arbroath.
It is part of the council's plans to close 32 offices in a bid to trim almost £5m a year from its budget.
The most significant work will take place at Angus House will involve electrical work, increasing wired date provision, altering and removing celluar offices, increasing toilet provision as well as new floor coverings and redecoration. This is estimated to cost £1.4 million.
A further £175,000 has been allocated to more minor work at Bruce House.
Furniture costs for the two buildings will total around £430,000 and professional fees and sundry expenses takes the total projected cost to £2,220,000
A report to councillors by head of technical and property services Ian Cochrane states: "The furniture will provide workstations, storage, meeting areas, break-out areas and staff facilities.
"The specified furniture will be in line with the model employed in the pilot scheme for adult services within the lower ground floor in Bruce House and economic development on the second floor at Angus House.
"The investment in works and furniture will provide modern office environments to support staff adopting new ways of working aligned with the agile culture, while reducing the council's existing estate portfolio."
At a council meeting in December, the five-year plan to reduce the number of offices was approved.
William Wallace House and St Margaret's House at the council's single-site campus in Forfar – built only 10 years ago – are earmarked for closure.
Other buildings to be axed include Dewar House and two leased High Street properties in Arbroath, the Damacre Centre in Brechin, Panmure Centre in Carnoustie and Invertay House in Monifieth.
The plan seals the fate of Forfar's controversial Cross site, which was courted by pub giant Wetherspoon before the pub giant pulled out.
As well as Angus House and Bruce House, eight new local hubs will provide customer facilities, which will be shared by a range of services.
A detailed report on what these will look like will be presented in July.