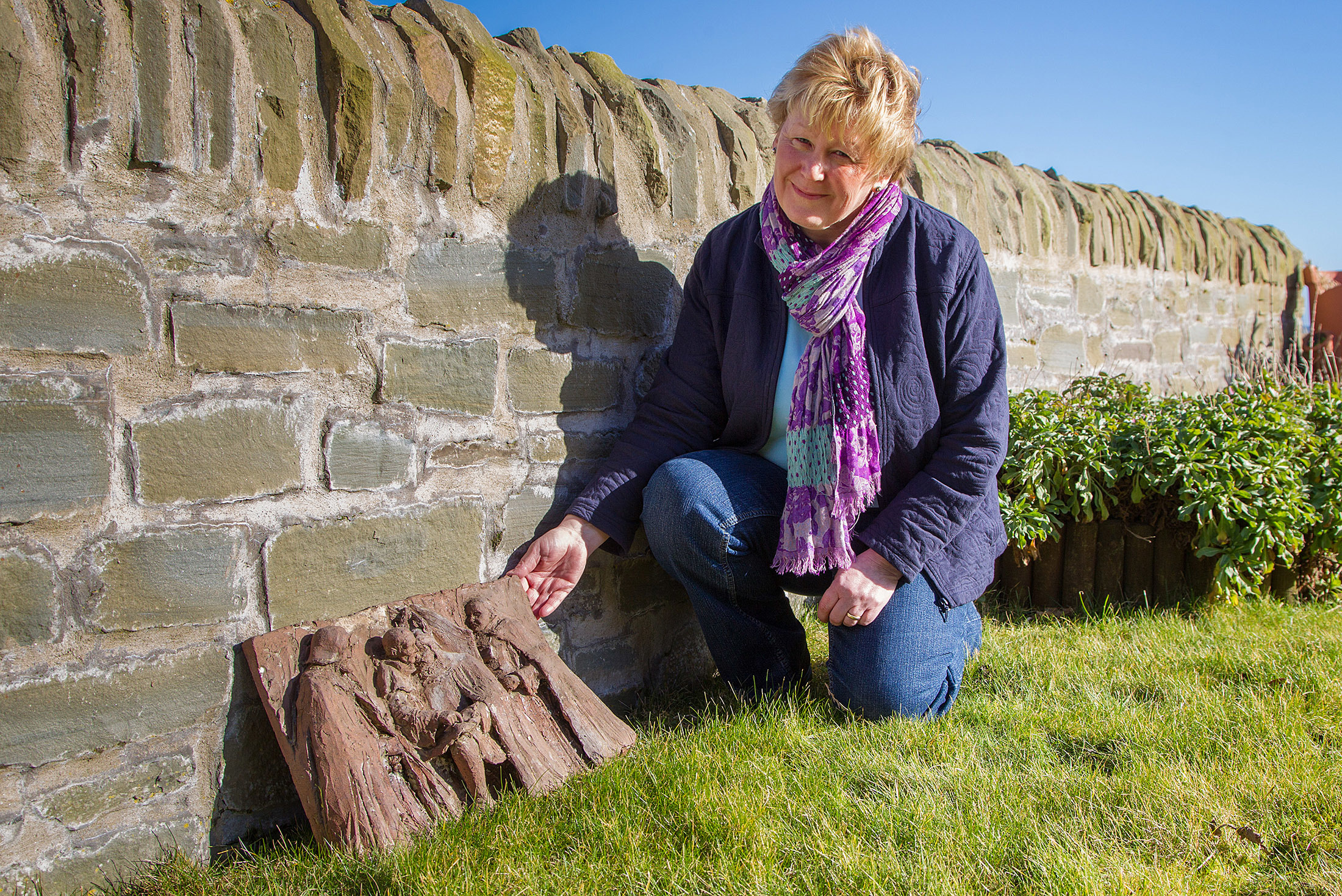 A carving which sparked a global mystery after being discovered in an Angus fishing village is set to attract worldwide interest once again.
The hard-fired terracotta sculpture depicting Robert the Bruce at the Declaration of Arbroath will be used as the official logo of the 700th anniversary celebrations.
Norman Atkinson, chairman of the Arbroath 2020 group, said: "We are delighted that Tam Walker has agreed that his maquette can be used in this way.
"Investigations are also being made into whether special castings can be made of the maquette to enable reproductions to be created."
Arbroath 2020 comprises of a group of local enthusiasts who are working closely with Historic Environment Scotland, Visit Scotland and Angus Council to ensure Arbroath celebrates the momentous occasion in style.
The carving was thought to be centuries-old after being discovered under an old fisherman's bothy in Easthaven last year close to the old post road where the pilgrims used to travel between Arbroath Abbey and St Andrews.
Excitement gathered as Easthaven was popular with travellers in the 16th and 17th Centuries and artefacts have previously been found there, including pilgrims' brooches and a 12th-Century coin.
An appeal was made for information through The Courier before ex-pat sculptor Thomas (Tam) Walker stepped forward from Spain to solve the carving riddle.
As part of a project for college in the winter of 1966, Mr Walker made a maquette depicting the signing of the Declaration of Independence at the abbey on April 6 1320.
Wendy Murray, a member of East Haven Together, said: "It is entirely appropriate that the maquette should play such an important role in promoting the 2020 celebrations as it was after all created for the Abbey."
Mr Walker, who was born in Arbroath, said he lived with his wife for 20 years at Long Row in Easthaven before the couple moved to Spain in 2000.
A founder member of the Abbey Theatre and Carnoustie HSFP Rugby Club, Mr Walker continues to work in sculpture in a studio in Spain.
The 700th anniversary of the signing of the Declaration of Arbroath will be specially commemorated in the town.
On April 6 1320 the Declaration of Arbroath was sent by the nobles of Scotland from within the mighty walls of Arbroath Abbey to the Pope.
Now widely acknowledged as the most famous document in Scotland's history, as part of the build up to the many events which will happen during the 700th year of the Declaration, Arbroath 2020 plans to 'rebrand' April 6 as 'Declaration Day' and also intends to create a lasting, and fitting, legacy for Arbroath.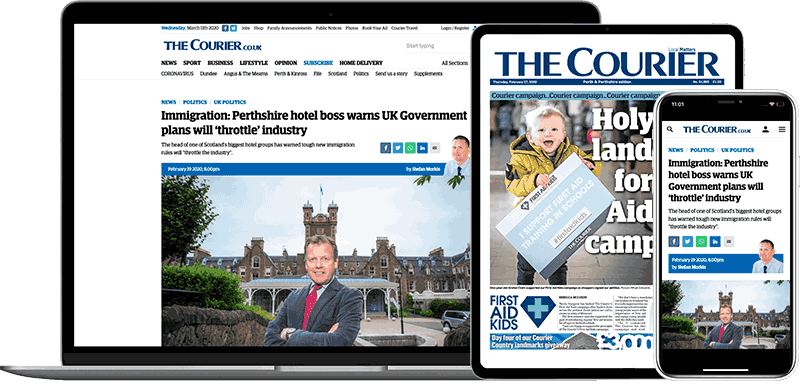 Help support quality local journalism … become a digital subscriber to The Courier
For as little as £5.99 a month you can access all of our content, including Premium articles.
Subscribe