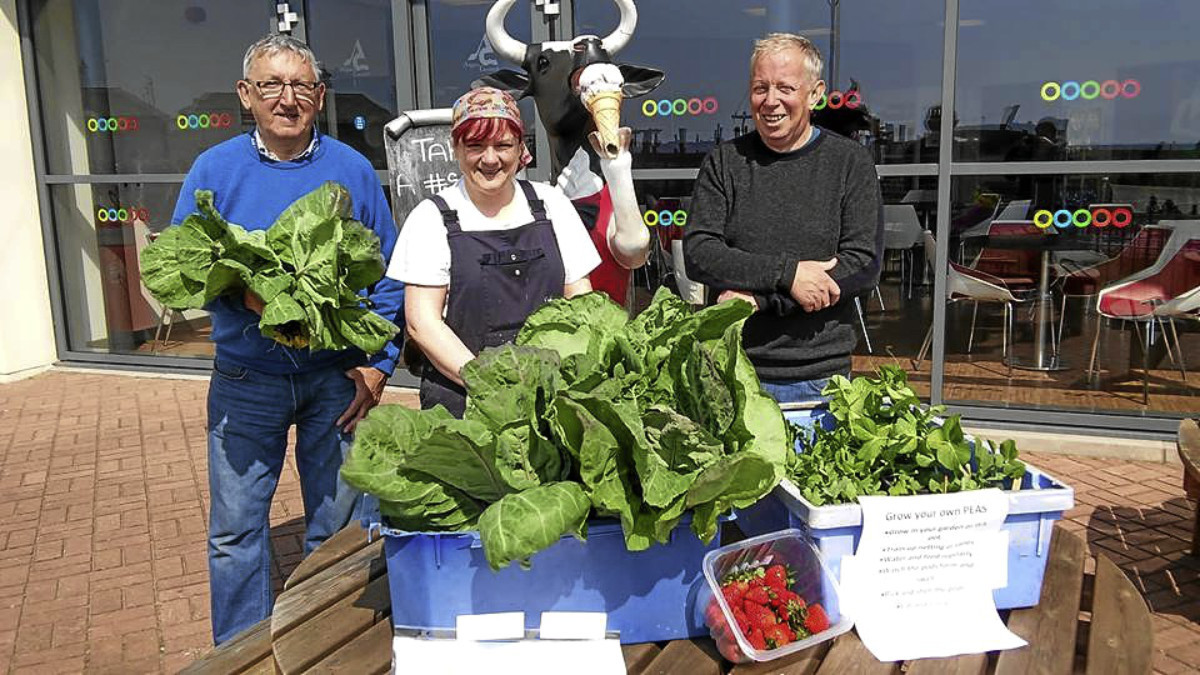 The harvest of a joint project involving two Carnoustie community groups has been reaped.
Last October Colourful Carnoustie and Food Is Free Carnoustie came together to trial using some of the planters in the town's High Street to grow vegetables.
The organisations recently harvested the planters and gave the proceeds away for free to passers-by outside Madison's café.
Laura-May Kennedy from Food Is Free Carnoustie explained: "Colourful Carnoustie look after all the planters and hanging baskets along the High Street and thought it would be a good idea to incorporate some vegetables for a change.
"Vegetables can look just as good to look at as flowers, with the added benefit of being edible.
"Spring cabbage and garlic were planted and a wet autumn and winter have helped them along.
"The spring greens have been harvested and these, along with strawberries and young pea plants grown at the Food is Free community gardens in Carnoustie, were put outside Madison's café for passers-by to take."
The motto of Food Is Free Carnoustie is 'take what you want, leave what you don't' and the group would like to encourage people to think about where their food comes from and how it is grown.
Both groups are keen to involve more volunteers and can be contacted by emailing fifcarnoustie@gmail.com or colourfulcarnoustie@outlook.com.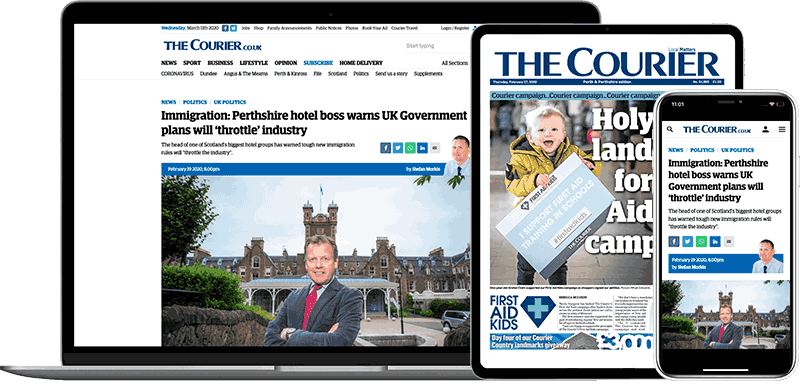 Help support quality local journalism … become a digital subscriber to The Courier
For as little as £5.99 a month you can access all of our content, including Premium articles.
Subscribe