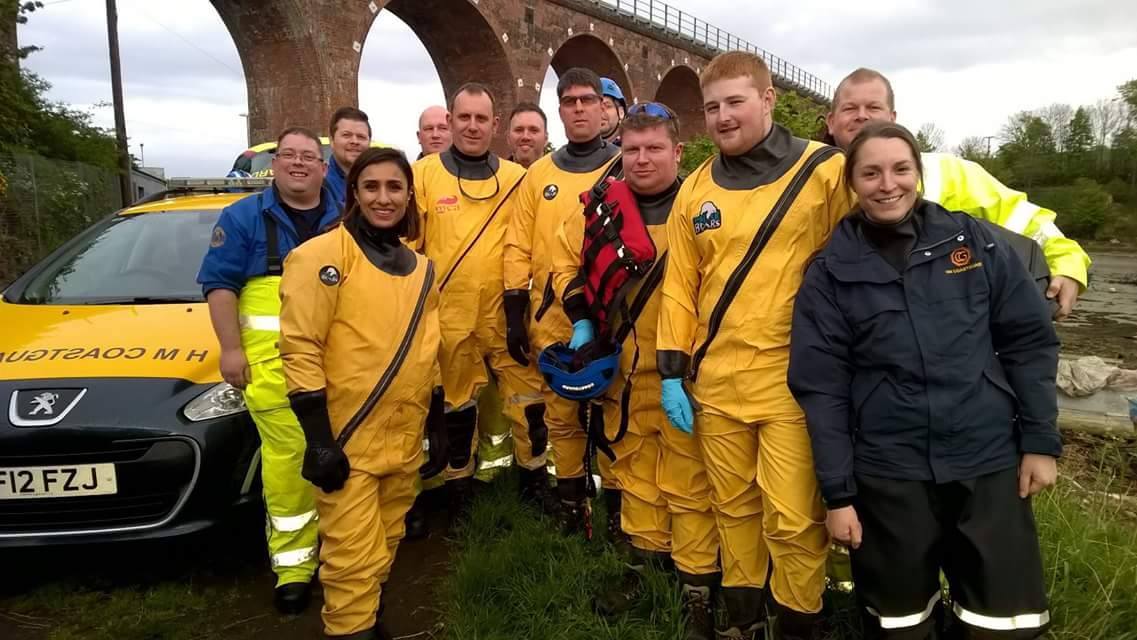 Television personality Anita Rani has an open invitation to join Montrose Coastguard after impressing officers during a mud rescue.
The Countryfile presenter took part in the simulated rescue at Montrose Basin on Thursday evening for a segment that will feature on the BBC One show on June 5.
A hands-on demonstration was arranged for Anita after she expressed an interest in learning how the specially trained officers went about the task.
Ross Greenhill, coastguard operations area commander for Grampian, who was in attendance, said he was impressed at how Anita took part in the task.
He said: "Anita couldn't wait to get suited and booted and ventured on to the mud to experience first hand how difficult, dirty and smelly the task of mud rescue actually can be.
"One of our officers went out onto the mud to get herself stuck before Anita and the crew conducted a rescue.
"Our officers wear protective clothing, they have a flotation device and most importantly they have mudders which are over boots that spread their weight, allowing them to walk across the mud.
"They also take out a couple of stretches which they can carry equipment on and then also stand on them so they can work safely without sinking into the mud ourselves.
"Once we get out there we use a lance, which is essentially a big pipe, which we force air through to get rid of the vacuum effect which holds the person in the mud, along with some manual digging.
"Anita got her hands in there and hauled out loads of mud."
Turned out nice again #muddy @ Montrose, Angus https://t.co/YrXmu77U6T

— anita rani (@itsanitarani) May 19, 2016
Ross added that the Anita, who appeared in the last season of Strictly Come Dancing and is a regular on The One Show, seemed to enjoy getting her hands dirty.
He said: "She thoroughly enjoyed herself. She didn't know what to expect when she went out but was buzzing when she got back and was very impressed with the work of our officers.
"Anita did really, really well. She was able to walk on the mud without any previous experience in the mudders, which isn't easy.
"She can come and join the team anytime."
It was such a good day I fired a rainbow from my finger. Thanks Hayley @HMCGangusmearns pic.twitter.com/McIpKCpRlI

— anita rani (@itsanitarani) May 20, 2016
Anita was happy to pose for pictures with the crew before and after the rescue.
She has also spent time filming inside Montrose Basin during her short visit to the area.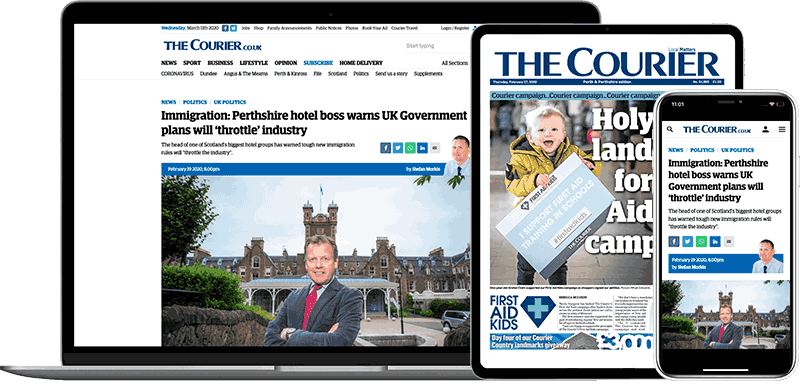 Help support quality local journalism … become a digital subscriber to The Courier
For as little as £5.99 a month you can access all of our content, including Premium articles.
Subscribe