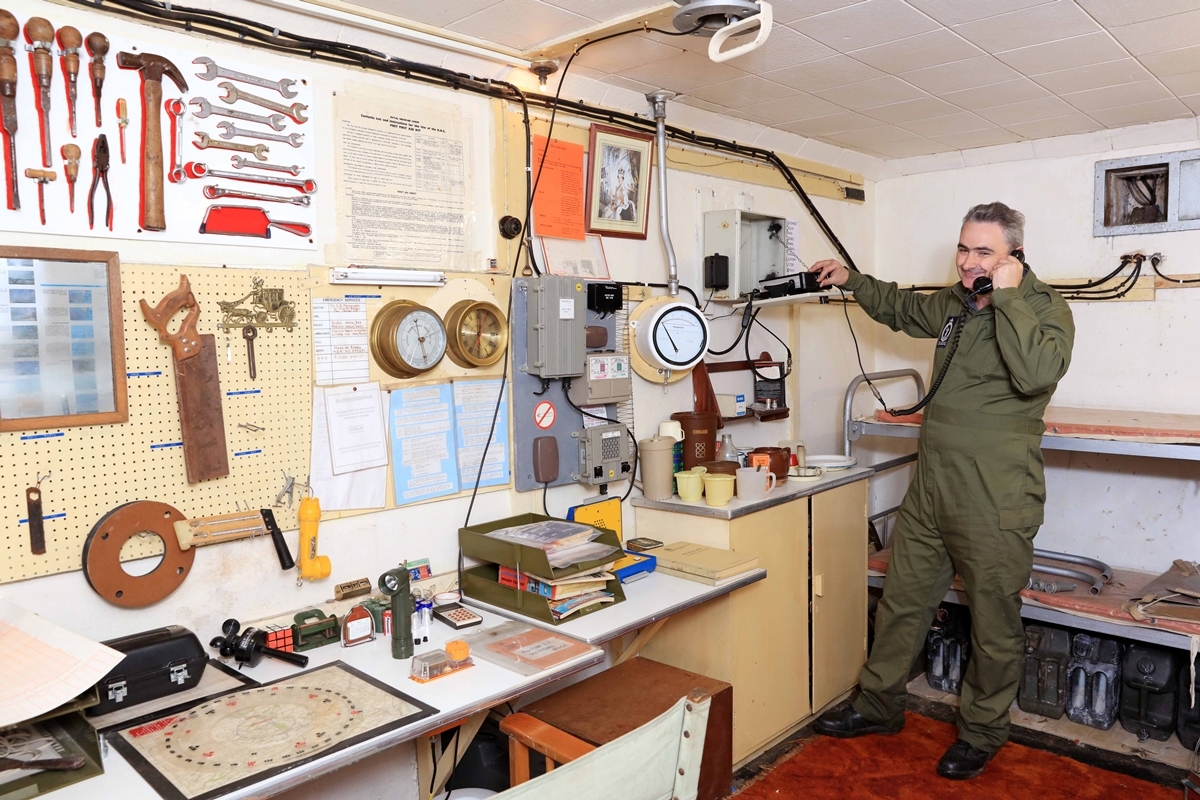 When the world begins to overwhelm and tensions run high, some people like to disappear to a shed at the bottom of their garden.
But when Jim Sherrit needs a little peace and quiet, he closes the hatch on his own nuclear bunker.
And the Brechin man's restoration of a Cold War relic has been shortlisted for the 2016 Shed of the Year competition.
His bunker at Edzell, formerly a three-man early warning post by the Royal Observer Corps, is up against entries including a Star Wars shed and a converted camper van.
The meticulously restored bunker was among 2,825 entries whittled down to a shortlist of 32.
Mr Sherrit, who works for Angus Council and is a special constable on weekends, admitted "sheddies are quite eccentric".
He came across the competition on sponsor Cuprinol's website when he was searching for oil-based paint for his fence.
"I do like my little man-shed," he said. "It's how you stop the world for a while.
"Once you're 20 feet below ground, you could have the zombie apocalypse going on and you'd never know."
Mr Sherrit, 46, was in a Territorial Army home defence unit that had Cold War responsibilities towards the end of the cooling conflict.
But he only became aware of the Royal Observer Corps, which manned stations across the UK until it was dismantled in 1991, when he was asked to restore old generators that had been used in a local post.
"About five years ago I found out there was a post at the back of the High School — I think I was the only kid at Brechin High who never knew it was there," he said.
"It's demolished now but I found out the one at Edzell was still intact.
"I contacted Dalhousie Estates and pay a peppercorn rent to do it up.
"It's now a Category C-listed building and will be there for future generations."
The community councillor added: "It's a great privilege to be shortlisted for this award."
Sheds have been nominated in eight categories, from pub and entertainment-themed sheds to those with an environmental angle, cabins and summerhouses, workshops and historic sheds.
Ilona's Summerhouse is one of the budget finalists, a sunlit hideaway created from recycled pallets, doors and reclaimed paving slabs, while the Maggie Ewing is a renovated ex-boat wheelhouse, owned by David Carter in the Scottish Highlands, made from one of the last boats ever commercially built in Caithness.
Other entrants include a shed built on the back of an Austin J4 pick-up truck, a Wild West "saloon" where owner Alistair Baranowski and his friends drink Scotch on the rocks, and a shed that houses a real African dwarf crocodile.
There is even a Star Wars shed, owned by Stephen Gee in Nottinghamshire, inspired by Han Solo's Millennium Falcon, complete with its own flight deck.
The shortlisted sheds will feature on a TV programme, Amazing Spaces Shed of the Year, on Channel 4, and the public can vote until June 8 for the category winners.
Competition founder Andrew Wilcox said: "These 32 sheds include some of the best I have ever seen in the history of the competition, so deciding who will take out top honour as the Shed of the Year 2016 will be tough, I love them all."
To vote, visit www.readersheds.co.uk.
Ready for bombs which never came
The Royal Observer Corps Association maintains a forum for volunteers who maintain a small portion of the 1,600 posts.
Local posts reported to the regional headquarters in Craigiebarn Road, Dundee, which is kept in good shape to this day.
The 28 Group Observed still maintain the Dundee bunker – which has capacity for 80 people – while volunteers tend to Aberlemno and Eliot in Angus.
The United Kingdom Warning and Monitoring Organisation (UKWMO) was set up to collate information received of any impending air attack from the ROC.
In the worst case scenario, volunteers in three-man bunkers would pass data up the chain of command.
However a new spirit of cooperation and disarmament, twinned with technological advances, led to the organisation's dissolution in 1991.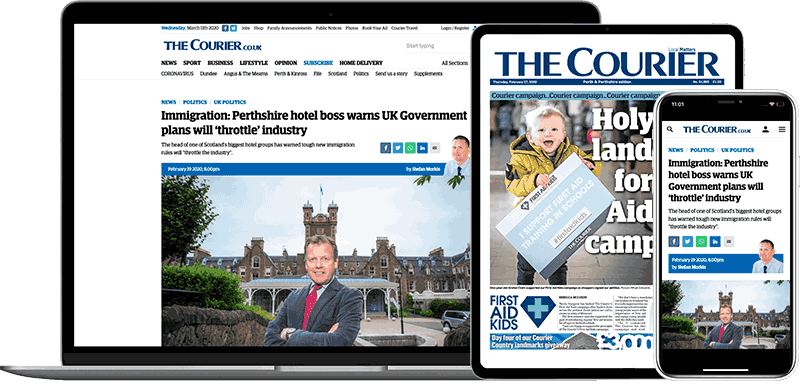 Help support quality local journalism … become a digital subscriber to The Courier
For as little as £5.99 a month you can access all of our content, including Premium articles.
Subscribe