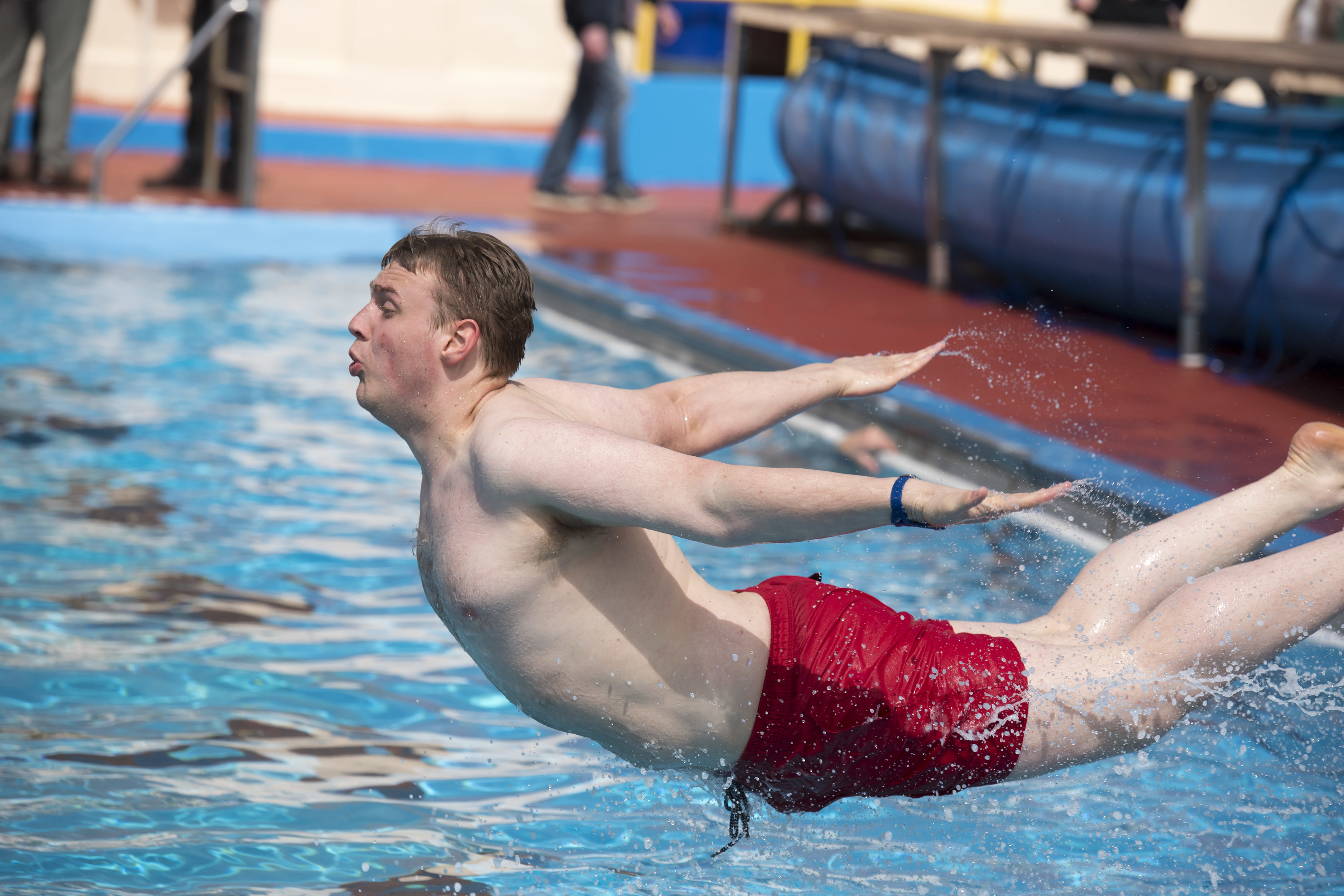 The sun put in an appearance as Stonehaven's showpiece art deco open air swimming pool opened its doors for what it is hoped will be another bumper season.
Aberdeenshire Winter Olympian Ben Kilner swapped his snowboard for swim shorts as the current British half-pipe champion praised the work put in to keep the 1934 facility – the only Olympic-sized, heated seawater open-air pool in the whole of the UK – open for its 82nd season.
Much of that effort is made by the dedicated Friends group, a charity originally formed by the local community to ensure the future of the attraction when it was threatened with closure in the 1990s.
The group now works in partnership with Aberdeenshire Council, which operates the pool, while the Friends maintain, enhance and promote the pool.
Seawater taken from Stonehaven Bay is filtered, treated and heated to 29˚C (84˚F) making it warmer than the Mediterranean for most of the summer, and in a season which will run until September 4, the Stoney pool will offer fun for all ages, including early morning sessions and popular midnight swims.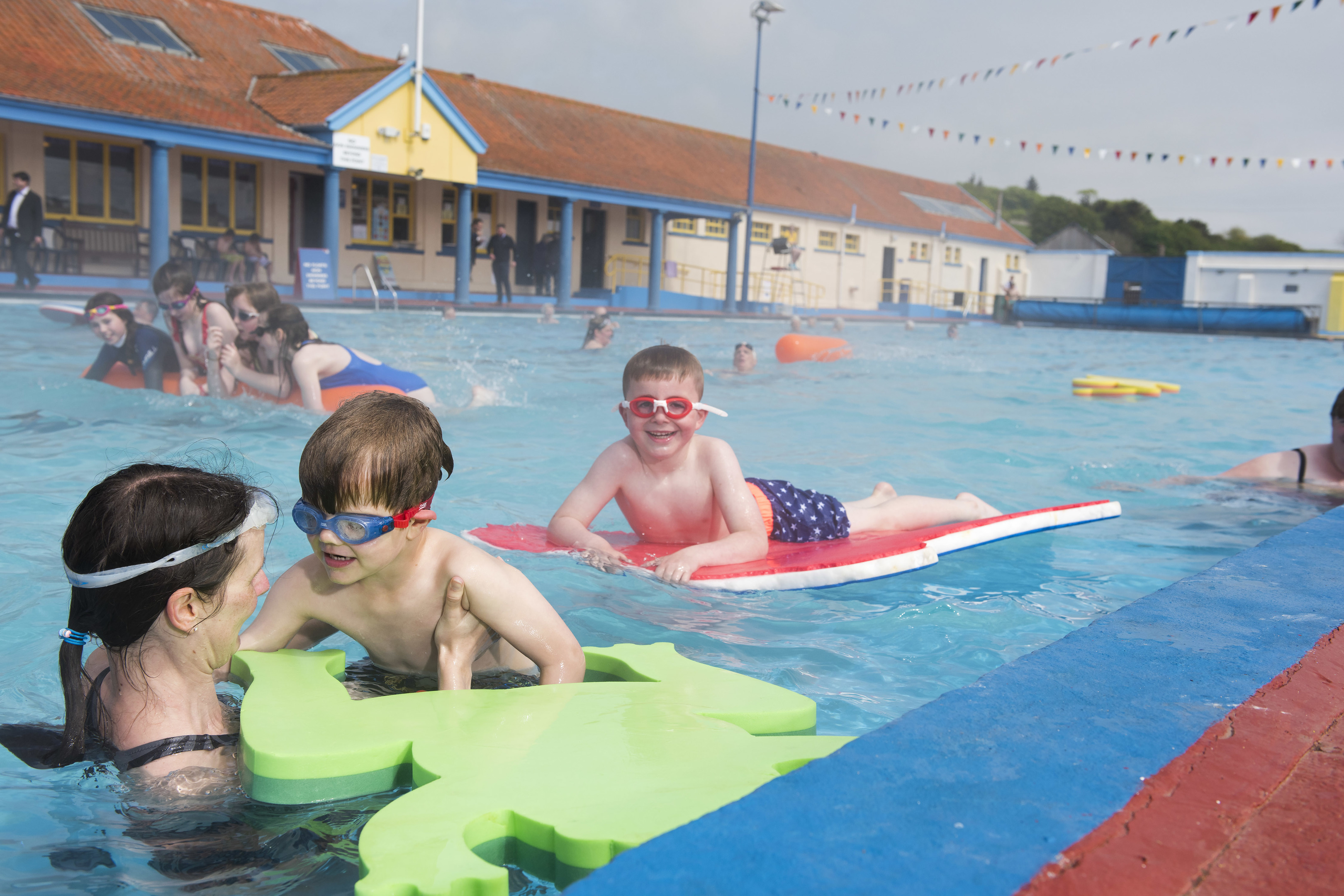 Banchory's Ben, who competed at the Winter Olympics in both Vancouver and Sochi said: "As any athlete knows, swimming is a great way to keep fit and the Stonehaven Pool is an amazing facility for Aberdeenshire, offering healthy fun and swimming for all ages."
Aberdeenshire Council's head of lifelong learning and leisure, John Harding, said: "The Friends have been working tirelessly to make sure the pool is in the best possible condition for what we hope will be a fun and successful season this summer.
"They have invested a significant amount of time to make sure every visitor has a good time, while behind the scenes the council has been recruiting and training staff to ensure a safe and fun environment for all the pool's guests."
Friend chairman Pete Hill, said: "We are particularly delighted to welcome an Olympic athlete to officially open the pool for the 2016 season.
"Ben represents an age group which tends not to swim in the pool. Kids, parents and grandparents are great supporters of the pool but there's a big gap between teens and parents who seem to forget we exist.
"We say the pool's cool when it's hot and fun when it's not. We hope Ben will help raise the pool's profile with that missing age group."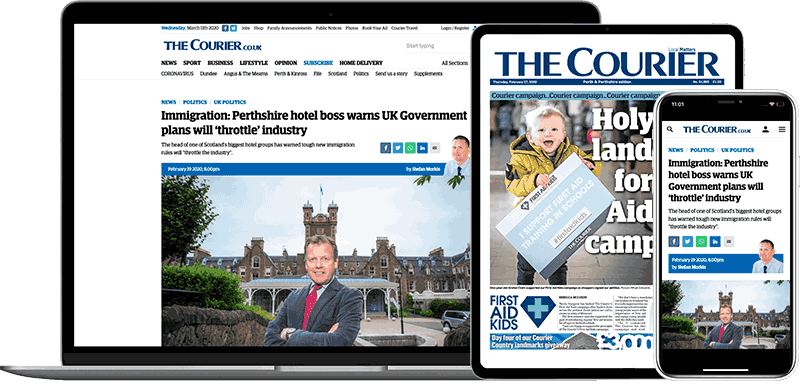 Help support quality local journalism … become a digital subscriber to The Courier
For as little as £5.99 a month you can access all of our content, including Premium articles.
Subscribe