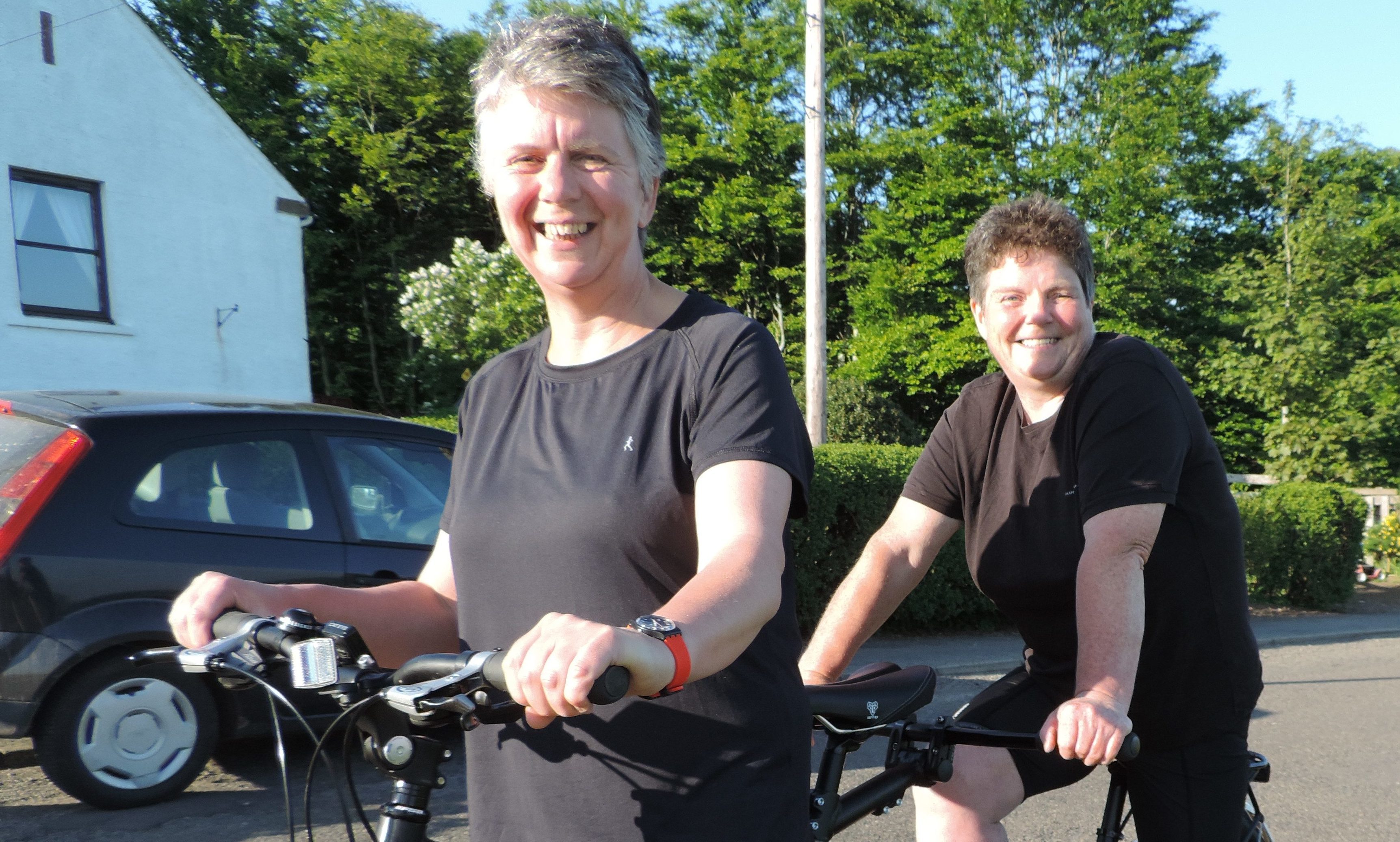 An Angus woman will prove that a disability is no barrier to competing in a gruelling triathlon.
Norma Davidson from Menmuir near Brechin – who is blind – will compete in the novice event at the Montrose Triathlon to mark 100 years of the Scottish Women's Rural Institute Angus Federation.
Norma will be assisted by childhood friend Mary Anderson to complete the 400m swim (16 lengths), 12km bike and 5km run around Montrose.
They will swim together in the pool before jumping on their tandem for the bike section of the event.
Mary will then guide Norma round the run route.
Norma said: "When I lost my sight at 16 my mum was never one of these people to wrap me up in cotton wool and I think that's the answer to any disability – just see what you can do.
"You do need people like Mary in this world though who are quite happy, quite willing, to give up their time to help people like myself to do these things because I wouldn't have been able to do this without her.
"Mary and I are both involved with the SWRI Angus Federation and this year is our 100th birthday.
My mum was never one of these people to wrap me up in cotton wool and I think that's the answer to any disability.
"We wanted to do something to mark this so we decided to enter the Montrose Triathlon and that's where it all started.
"The worry that is playing on my mind a wee bit is the swimming.
"I don't want to hold Mary up and I worry about her being out of the pool before me.
"Initially we thought I would be the faster swimmer but when we were practising the other night it was the other way round.
"Either way though, whoever is out of the pool first will have to wait, that's just the way it will be."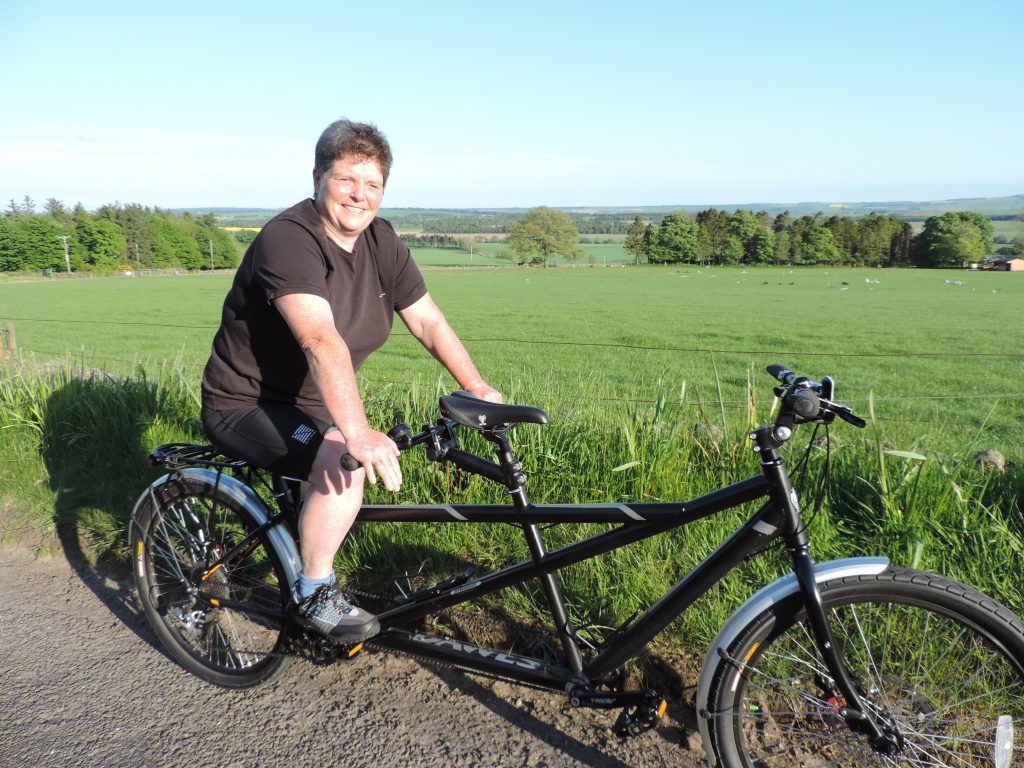 Maggie Lawrie, Tri Angus director, said she was delighted when Norma and Mary got in touch about taking part.
She said: "The event has always been aimed at including everyone, whether they had taken part in a triathlon or not, so to have Norma and Mary involved this year really ties in with that.
"From a race organiser's point of view I have been surprised how simple it has been to accommodate Norma and I would encourage other event organisers to look at opening up their events to people with disabilities too."
For more information about this year's triathlon visit the Tri Angus website at www.triangus.co.uk.
The event is based at Montrose Sports Centre.
The swim takes place in the six lane swimming pool before the bike route then takes in some of the best views Angus has to offer as it travels out of town onto the quiet country roads.
Finally, the run offers participants the chance to breathe in some fresh sea air as it goes along the beach front.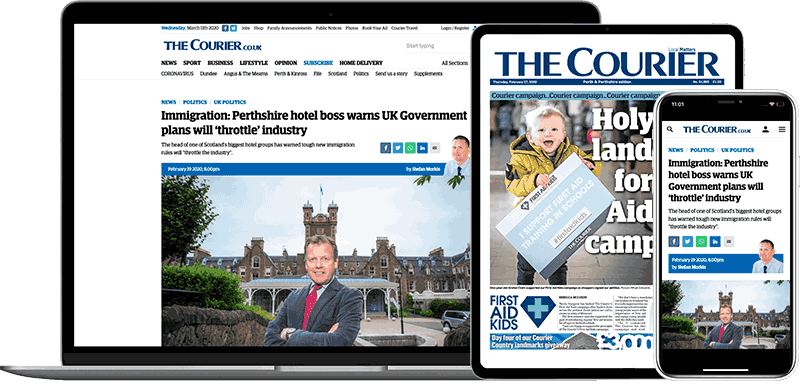 Help support quality local journalism … become a digital subscriber to The Courier
For as little as £5.99 a month you can access all of our content, including Premium articles.
Subscribe