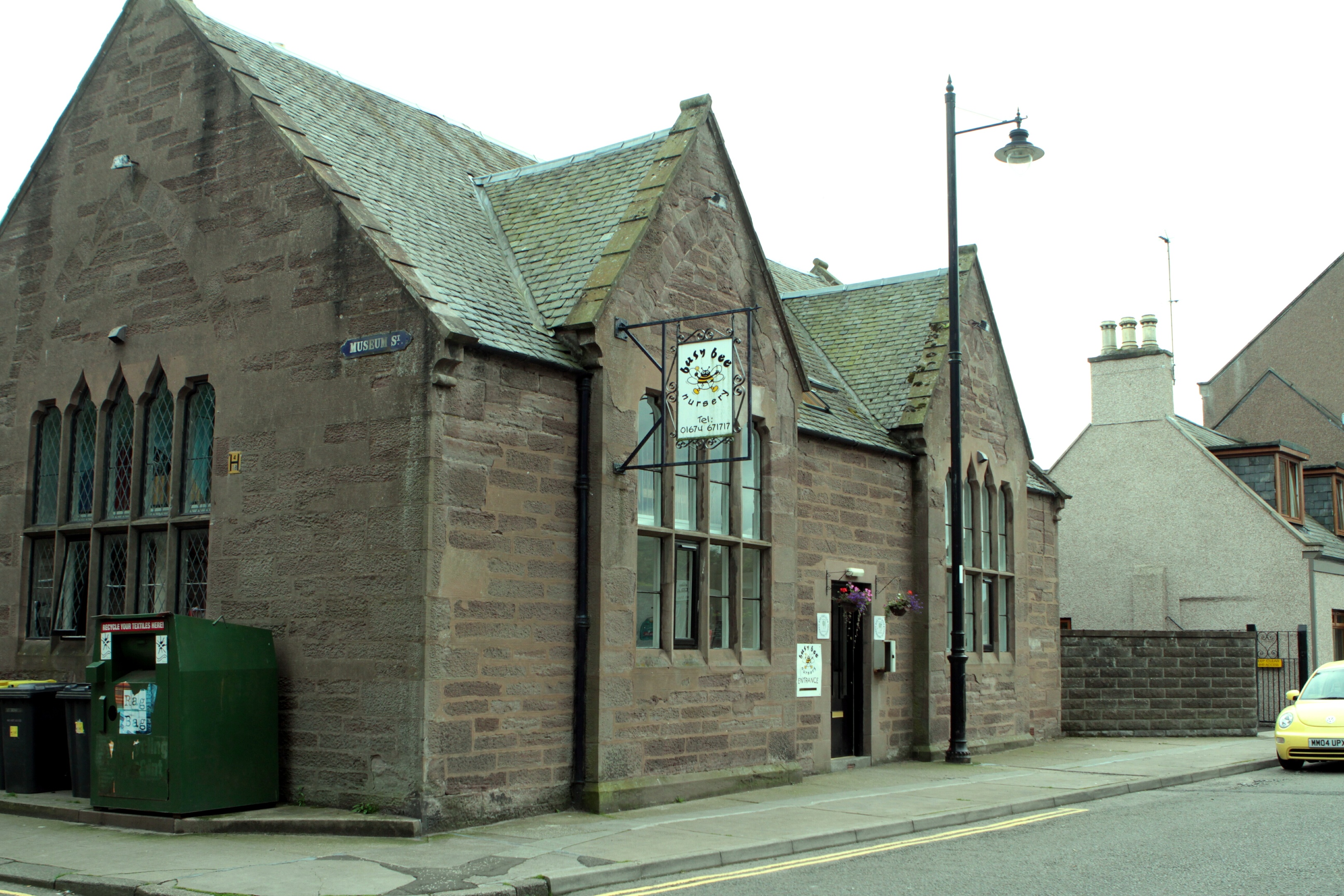 A former Angus nursery manager who claimed a child "looked a bit spastic" in a photo has been removed from the child care register and told she abused her power.
Colleagues at Busy Bee Nursery in Montrose reported Dianne Brown to management for her comments after attending a whistle-blowing course at Dundee University.
Ms Brown, originally from New Zealand, was suspended while an investigation into her behaviour while day care manager at the nursery took place.
She was reported to the Scottish Social Services Council for her misconduct.
As well as describing the child "as looking a bit spastic" she also allegedly told a colleague "I wouldn't say that to their face" when challenged about her remark.
She was also accused of using inappropriate restrain on a four-year-old girl by strapping her into a buggy to manage her behaviour.
It is claimed she then told the child 
"a baby is laughing at you" and "if you act like a baby I'll treat you like a baby".
The SSSC conduct sub-committee found Ms Brown guilty of misconduct and removed her from its social services register following a three-day hearing at Compass House in Dundee which Ms Brown did not attend.
The committee's judgement stated: "Your conduct falls well below that expected of a social service worker.
"It represents an abuse of power and complete lack of respect for the dignity of service users. It also constitutes a breach of the trust of service users, their parents and your employer.
"Your language was wholly inappropriate. Your method of restraining AA was wholly inappropriate and had the potential to cause her harm. Your conduct calls into question your suitability to work in social services."
They said their decision to remove Ms Brown from the register reflected the seriousness of the charges against her.
The judgement concluded: "Your behaviour had the potential to cause physical and psychological harm. You have shown limited insight and no regret."
Ms Brown left the Little Beehive Nursery Group, which owns the Montrose nursery, while suspended.
She is now believed to be living abroad.