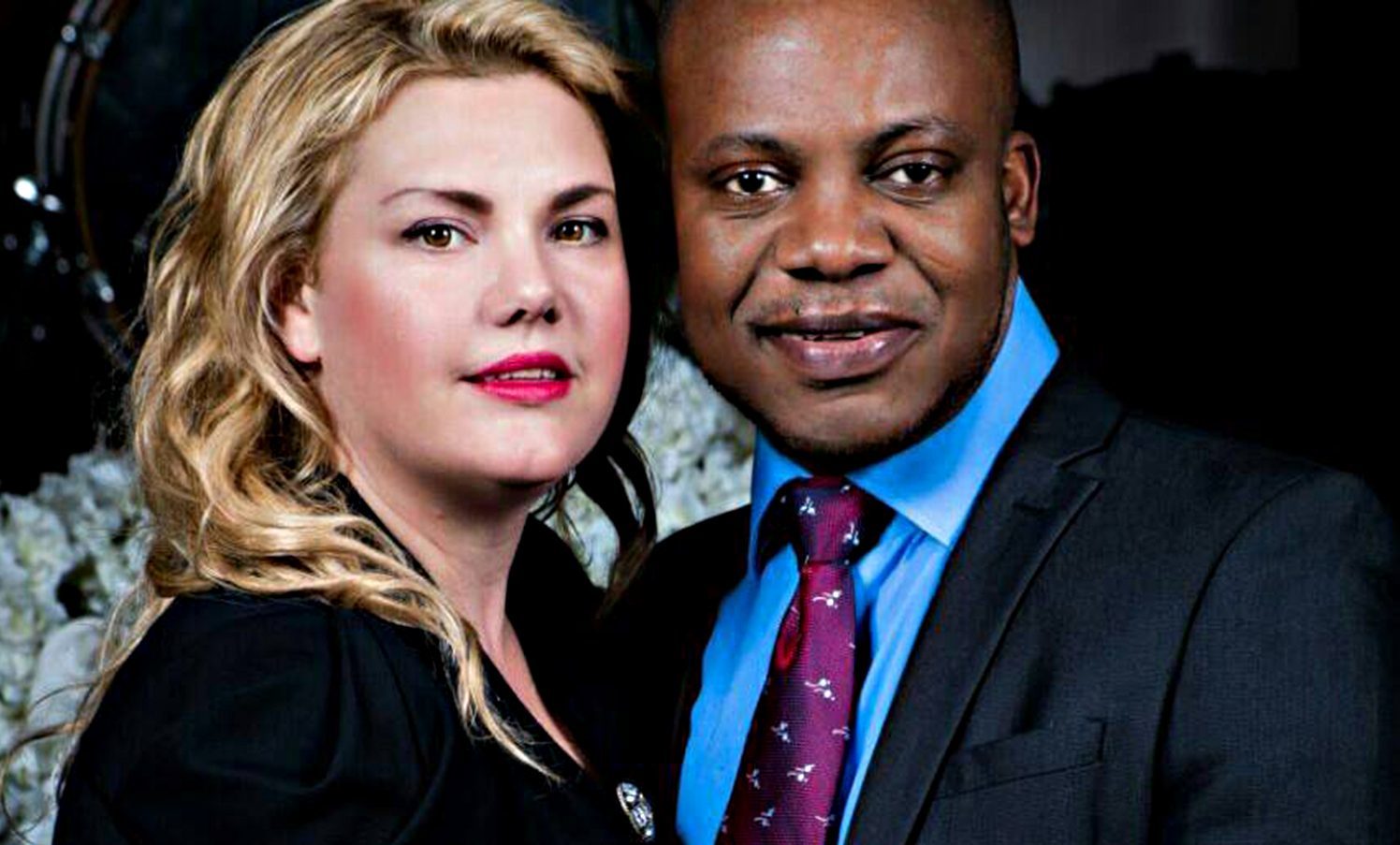 A grieving Angus mother hopes an inquest to be held later this year will find out the truth behind her daughter's death in Ghana.
The probe into Charmain Adusah's death will be held at HM Coroner's Court in Essex in August and follows an investigation by Essex Police.
Charmain, 42, was found dead in a bath at a hotel in Koforidua in March last year.
Her husband Eric, who is a pastor with the Global Light Revival Ministries in London, was subsequently charged with her murder but the Ghana court case collapsed in October due to lack of evidence.
The findings of a post mortem conducted in Ghana concluded that Charmain died of acute heroin poisoning – though her family insist that she would never voluntarily take drugs.
Charmain's body returned to Britain in November and a series of post mortem tests were conducted in Essex, where she lived, before her parents in Arbroath were able to lay their daughter's body to rest.
Charmain's mother Linda Speirs said she had been informed that the initial findings of the British post mortem also found heroin in her daughter's system.
She said: "The coroner phoned me up a fortnight ago to say there was heroin found in her body. But how it got there, they don't know.
"How did heroin able to get into a woman's body who had never touched drugs in her life?
"The coroner said they are still waiting on results from a couple of tests."
Mrs Speirs is planning to attend the inquest, which is due to take place on August 11.
A letter she received last month from the Coroner's Office states that Essex Police had received the post mortem report, police report, Attorney General's report from Ghana.
The letter adds that Essex Police had made several attempts to "elicit further information from the Ghanaian authorities without success".
However, last week, Mrs Speirs was informed by a police liaison officer based in Dundee that more information was now being sent from Ghana after Essex Police's requests were turned down five times.
Mrs Speirs added that she is still to be interviewed by Essex Police.
"You've got to wonder why Ghana would refuse a request for information five times in a murder case before finally agreeing," she said.
"I hope that Essex Police are investigating this properly and that the inquest will get to the bottom of what happened."
An Essex Police spokesman said: "Essex Police has received the results of specialised tests following the post mortem that took place in November 2015.
"Enquiries are on-going with the authorities in Ghana and an inquest will be held in due course."
The Ghana investigation into Charmain's death came to believe that the Arbroath woman was "emotionally unstable" in the weeks leading up to her death.
The report from the Attorney General's office in Accra, Ghana highlighted several text messages and messages sent through the WhatsApp service between Charmain and her husband Eric.
In one of the messages purportedly send by Charmain, she states that: "Death is the only way out."
However, Charmain's family in Arbroath refuse to believe that their pregnant daughter was suicidal and have described the Attorney General's report as "full of lies".
Charmain's mother Linda Speirs, who only recently received a copy of the report, said it again highlighted to her how poorly her daughter's death was investigated in Ghana.
The Ghana report states: "She (Charmain) complained about loneliness and often accused her husband, the suspect, of not spending more time with her but 'running a mile every time'.
"Being pregnant, she complained a lot about her pregnancy and about feeling fat, ugly and even thought she had become a burden to her husband.
"Even though the suspect continued to assure her of his love, it is obvious from the messages that she felt emotionally down quite often."
The report adds that Charmain's messages complained about Eric's behaviour in not giving her enough attention and allowing people to interfere with their marriage.
The view of the Attorney General was that the messages "give rise to the suspicion that she might have decided to take her own life or destroy her pregnancy by administering heroin to the body."
However, the report adds that it is difficult to determine whether Charmain "administered the drug into her body herself" or if this was done by another person.
It states that there is no direct evidence linking Eric to Charmain's death, though he is thought to be the last person to see her alive.
One of the messages allegedly sent by Charmain to Eric, which is quoted in the report, reads: "Well this time maybe I should end my NOTHING life and just die.
"You've brought shame on me with what you've done. I will just go away and die on my own.
"Nobody will want me or care. I can't go anywhere with SUCH SHAME. It's too much to deal with.
"Death is the only way out."
Mrs Speirs refuses to believe that her daughter would have composed that text message.
She said: "The report is very one sided and full of lies. I knew my daughter for 42 years and I know she was never suicidal.
"It's disgusting how it's been handled."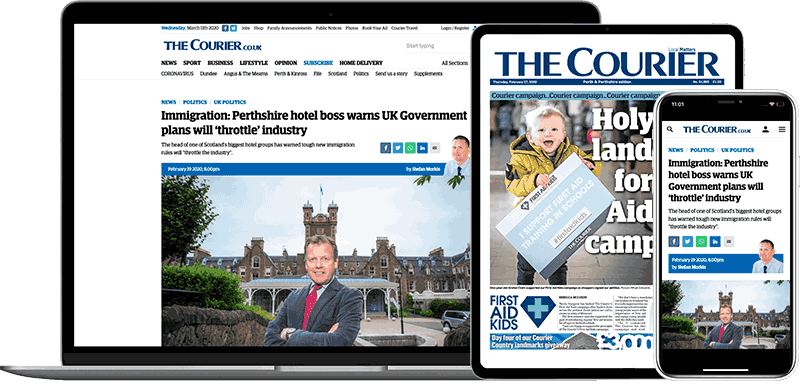 Help support quality local journalism … become a digital subscriber to The Courier
For as little as £5.99 a month you can access all of our content, including Premium articles.
Subscribe