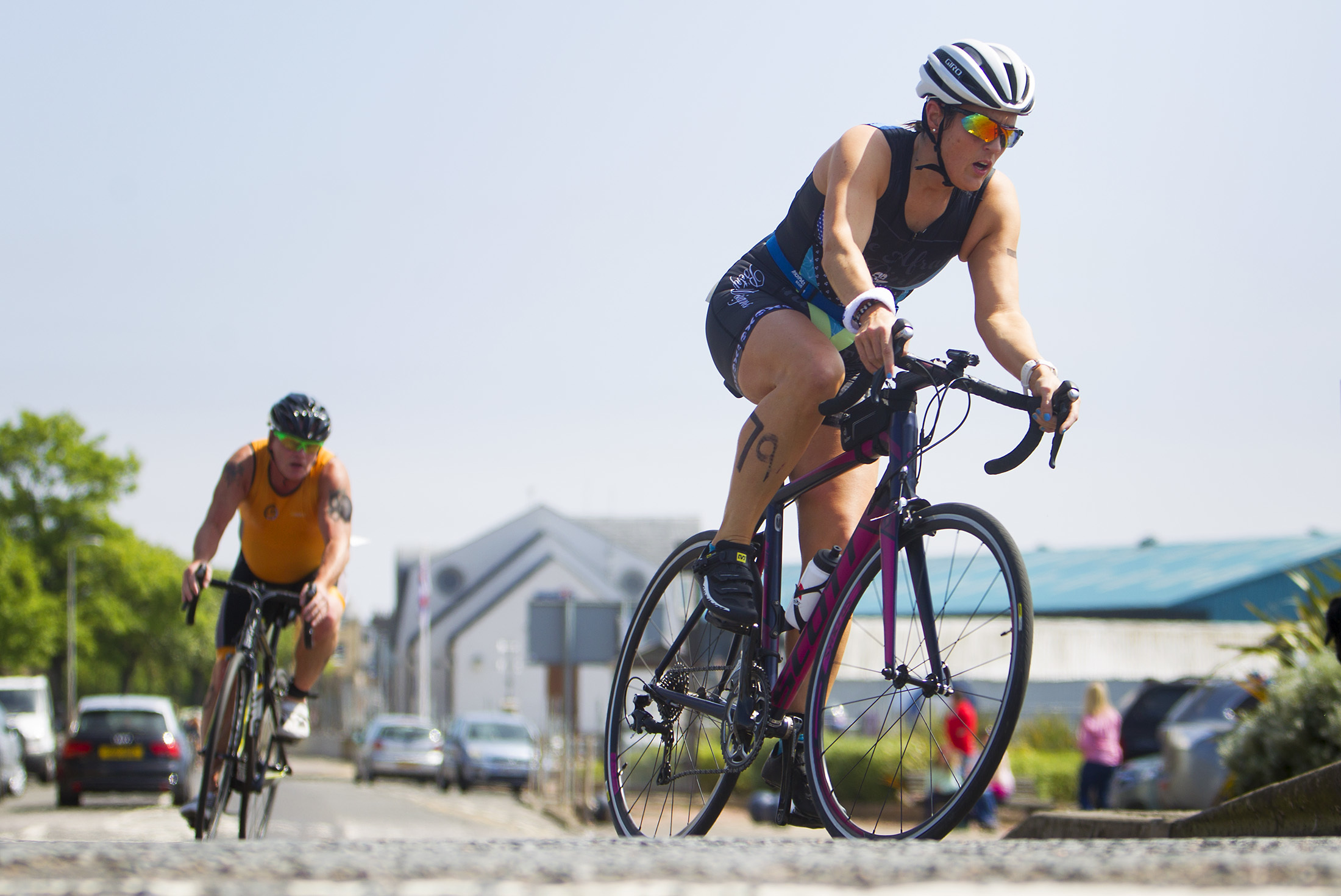 Over 200 triathletes took to the swimming pool, roads and pavements in and around Montrose on Sunday.
It was Robert Harrison (Blairgowrie) who posted the fasted time of the day to clinch the first male title.
Mhairi Boyle from Kinross was the winner of the first female title in the sprint event.
The winner of the female novice race was Jenny Warden, racing for Montrose Triathlon Club, who also clinched the veteran female title too.
Sixteen year old Ross Brown (Forfar) upgraded his second place result from 2015, outperforming all the men, taking home the novice male title.
In the veteran category, Mark Briggs (Edinburgh) clinched the novice veteran title in the male event and in the sprint event Robert Harrison (Blairgowrie) and Sylvia Cranston (Montrose) took sprint veteran titles.
The 2016 Montrose Triathlon also welcomed its first participant with a visual impairment when Norma Davidson (Menmuir) competed with guide Mary Anderson.
The event attracted about 50 volunteers on the day and Tri Angus director Maggie Lawrie said she was delighted with the success of Sunday's event.
She said: "The event has received great support from a number of local businesses and without them this event just wouldn't be possible.
"The same goes for the number of volunteers who turned up to help with a whole host of different tasks."