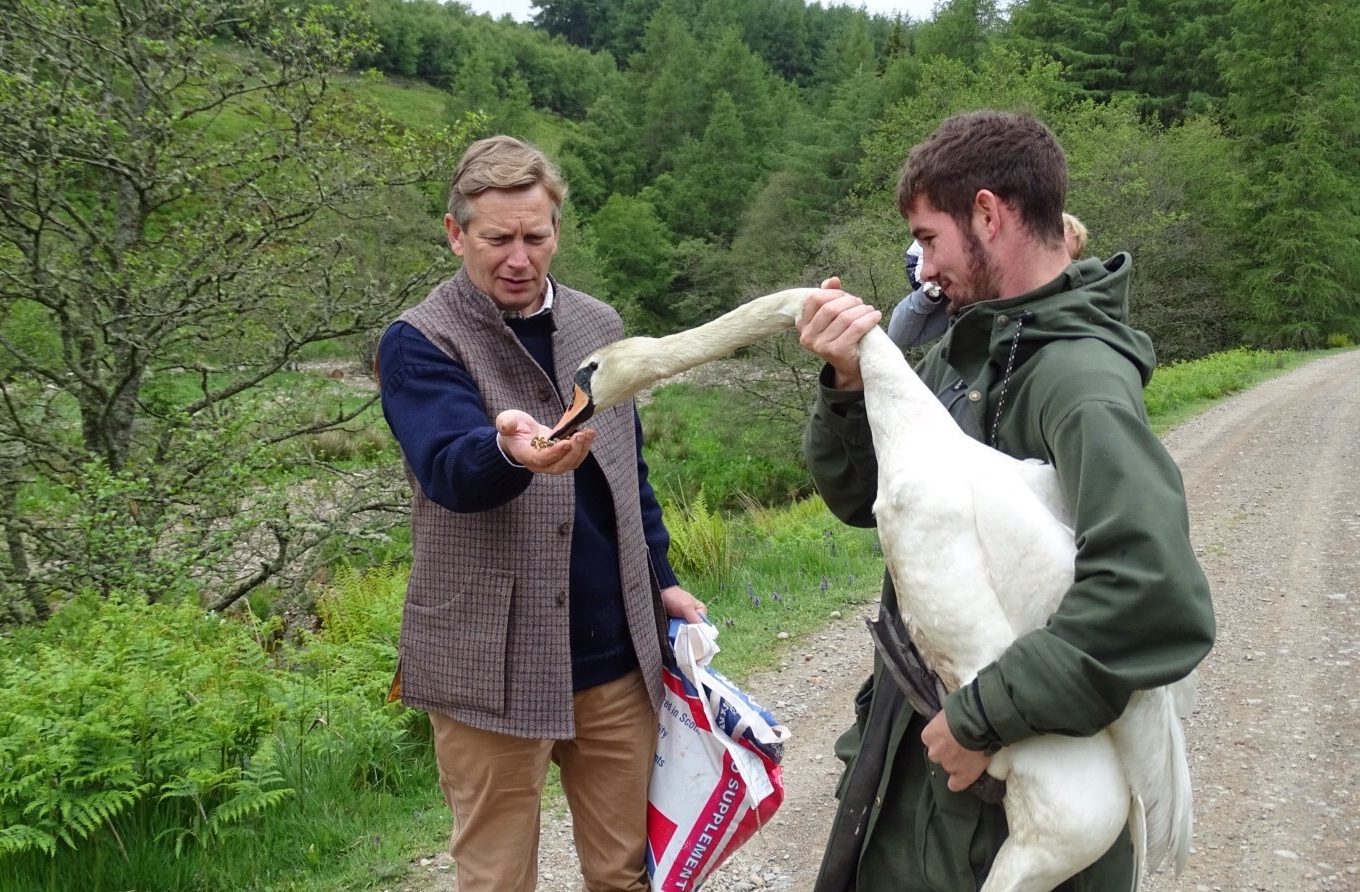 A sick swan has made an amazing recovery after being nursed back to health in a horse stable in Angus.
The adult bird was in such a poor condition that putting it to sleep was an option discussed by the SSPCA.
Tenant farmer Scott Mather found it sitting in his field last week and contacted local estate gamekeepers at Glenogil in Angus.
After the bird was caught, the estate gamekeepers decided to take it to Thrums Vets in Kirriemuir where it was examined and tested for signs of injury and disease.
Despite the swan's weakness and prominent breastbone, x-rays did not show signs of fracture and the vets called the SSPCA to ask whether it could be housed in a sanctuary in the hope it would recover strength.
Putting the bird to sleep was an option due to its poor outlook but vets in Kirriemuir decided to persevere longer in the hope the swan would revive.
After feeding and watering it and making it comfortable in a horse stable overnight, staff were delighted to find the swan hissing at them the next day.
A decision was then taken to monitor the bird further with a view to re-releasing it on to the estate reservoir at Glenogil near Forfar.
The release happened at the weekend, with gamekeepers managing to return the bird safely to the water.
It is now hoped the swan will manage to feed itself in the wild and return to full health.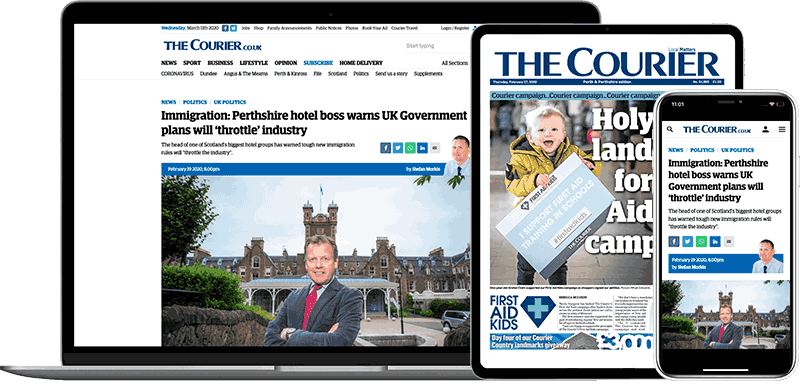 Help support quality local journalism … become a digital subscriber to The Courier
For as little as £5.99 a month you can access all of our content, including Premium articles.
Subscribe