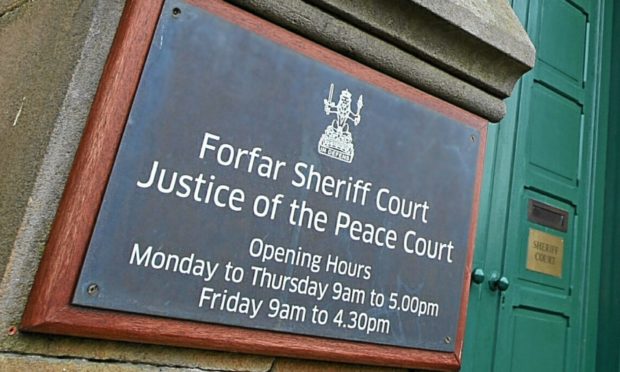 An Angus man has been placed on the sex offenders register for three years after offences against two young boys.
James McDonald from Forfar "frightened" one youngster after standing at a window in his underpants and sexually gesticulating, and sent another running after holding up a sign asking to see his private parts.
The 32-year-old appeared for sentence at Forfar after admitting two charges of indecent communication with a child and breaching the peace between August and December last year at his home in the town's Lily Wynd.
The court heard he blamed "urges" when asked for an explanation by police.
In the first incident, the 12-year-old victim saw the accused knock on the window and gesticulate at him in a sexual manner. The same boy then later saw McDonald motion with his fingers and beckon him towards the house."
Then, in December, McDonald held up the rude sign and opened the door to the 13-year-old, whispering to him to come in.
The distressed youngster ran off and police were called to investigate the matter.
Sentencing in the case had been delayed to ascertain McDonald's fitness to plead, but a psychologist had confirmed the accused's capacity and McDonald's solicitor, John Hall said his client recognised how close he had come to going behind bars.
The sex offender registration will be part of a three-year Community Payback Order which will also require McDonald to undertake specialist treatment and see him banned from having any contact with under-16s.
He will also be returning to court every two months for progress on the order to be reviewed.
Mr Hall said: "By keeping the hand of the court above him it will not be lost on him that he has escaped a custodial sentence.
"He would be an extremely vulnerable person in a prison setting."
Sheriff Jack Brown told the accused: "This is a case in which you have come very close to being sent to custody and part of the reason for that is you do not appear to have properly grasped the consequences of your actions and the potential ramifications."