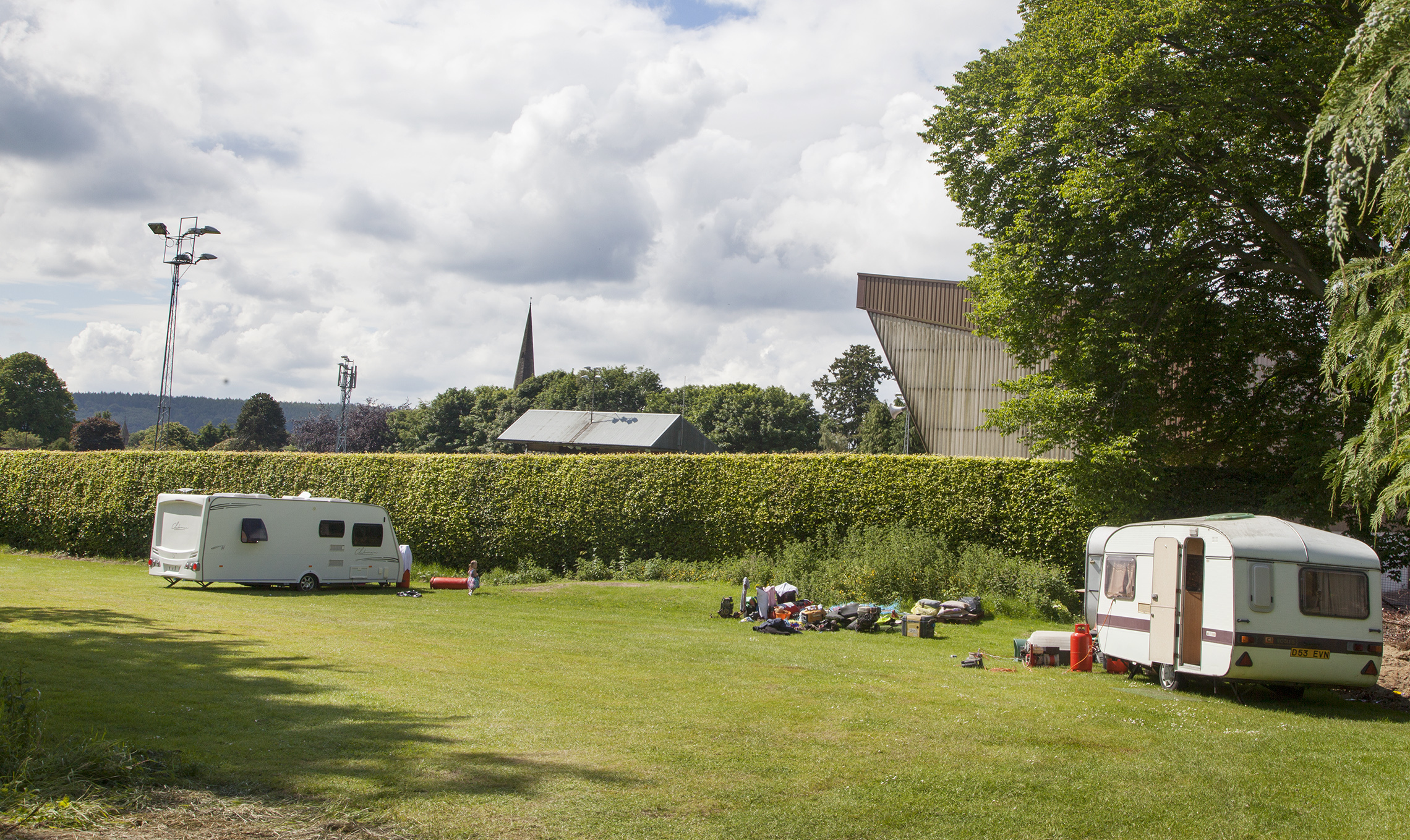 A Traveller encampment has pitched up next to Brechin City's ground as they prepare for a friendly game against Aberdeen.
Glebe Park has new neighbours in the form of a dozen or so caravans on its training ground next door to the ground.
This has forced the club to "slightly amend" plans ahead of Scottish football's first senior pre-season fixture against Aberdeen on Sunday.
Local youth team games have also been disrupted, although the club believes its preparations for the Scottish League One season, beginning on August 6 with the visit of Stenhousemuir, will not be affected.
It is understood that the encampment was moved on from Wards Road in Brechin following a sheriff's order.
Brechin City's chairman Ken Ferguson said: "Travellers have moved into the area of ground that the club use for training purposes.
"The ground is owned by a local resident and is outwith the boundaries of Glebe Park itself.
"(Travellers) have prevented the use of the training facility.
"Whilst this should not disrupt the squad pre-season preparations, as most training sessions are held away from Glebe Park, plans are being slightly amended to cater for Sunday's pre-season friendly with Aberdeen FC.
"The training area is also used regularly by local youth teams and unfortunately they have been unable to use the facility since the Travellers moved in."
The 12-strong caravan camp in Wards Road had set up in town following the disbandment of other camps in the county.
A writ was heard in Forfar Sheriff Court on June 21, asking Sheriff Gregor Murray to agree to the illegal camp's eviction from the region of Brechin Park.
It is understood the motion, heard as "Angus Council v The Occupants", was agreed and the camp had uprooted entirely by the end of the day.
A number of Traveller sites have been broken since the summer began, including the recent camp on waste ground near Stracathro Hospital.
This was set up in mid-May, around the same time another group had moved from the west end of Forfar to its east end.
That site at St Margaret's Park forced Forfar Farmington FC to reschedule matches.