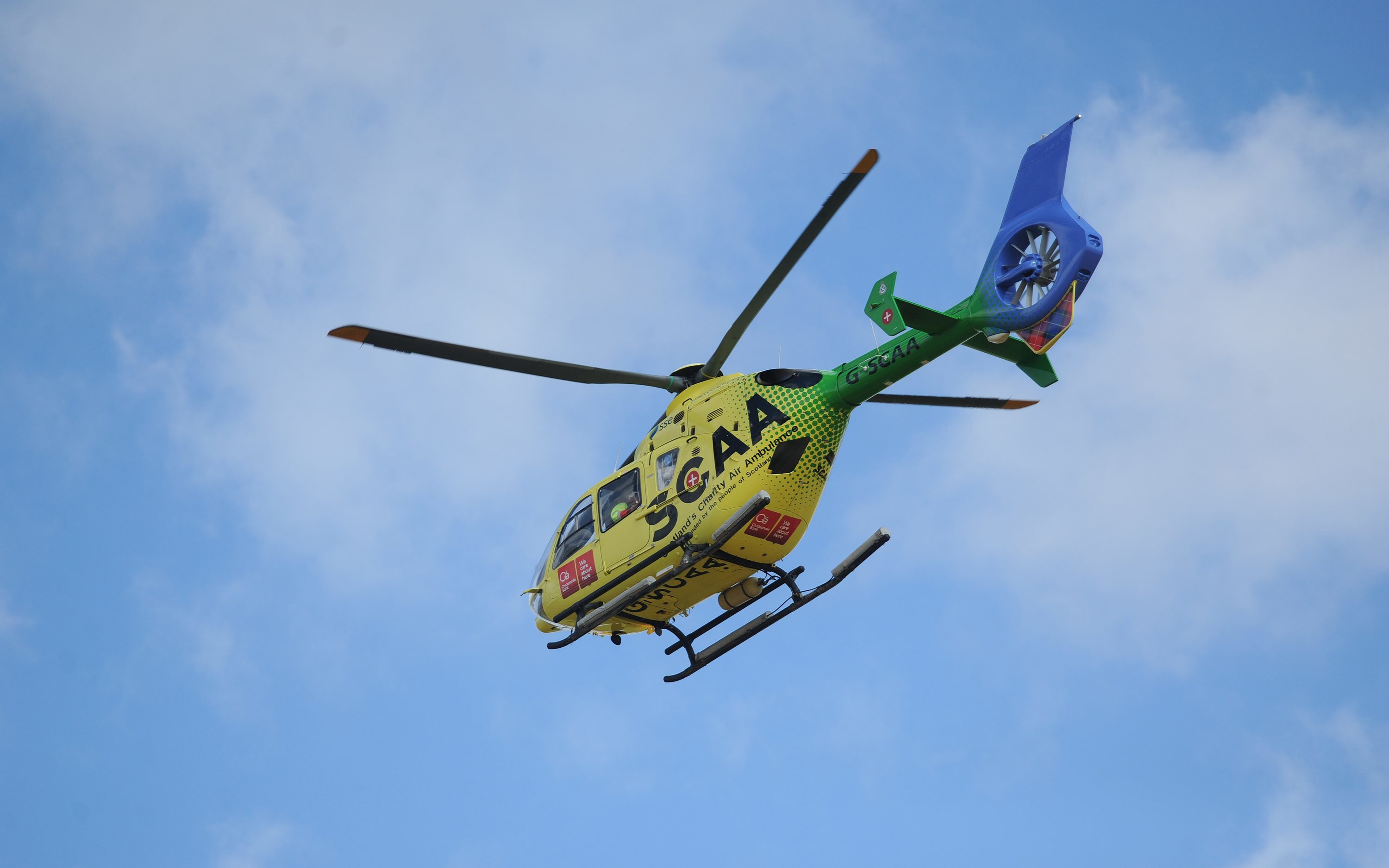 An Angus construction site worker has suffered serious injuries after a falling digger crushed his leg.
The 38-year-old man was working on the Brechin flood prevention scheme when the incident happened at 6pm on Wednesday.
He was airlifted from the works at River Street to Ninewells Hospital in Dundee by Scotland's Charity Air Ambulance.
A spokeswoman for the Health and Safety Executive said: "HSE is aware of the incident and is making inquiries."
A trauma team was called to the scene and the casualty, who is not thought to be from the area, was airlifted to Ninewells.
A Morrison Construction spokeswoman said: "We can confirm that an incident occurred just before 6pm on Wednesday on the Brechin flood project.
"A Morrison employee sustained a leg injury and was taken to Ninewells Hospital, Dundee.
"The emergency services were informed of the incident immediately and attended.
"An investigation at the site is under way to establish the precise circumstances that led to the accident.
"Naturally, our concern and first thoughts are with our colleague."