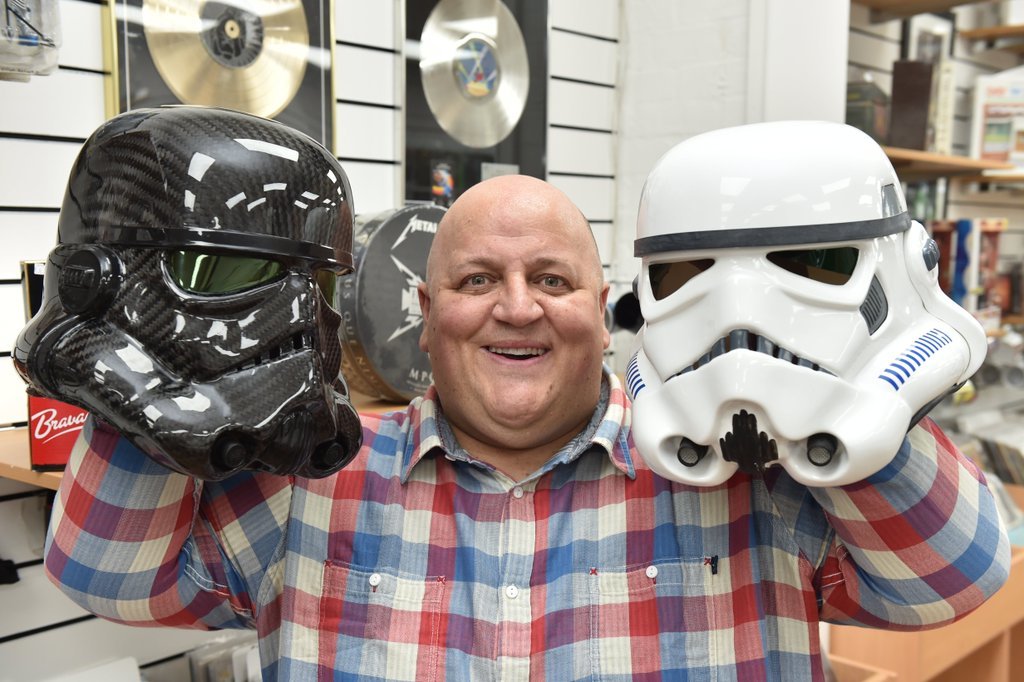 A former Angus man who scooped a £148 million EuroMillions jackpot is loving life behind the till after going back to his day job.
Adrian Bayford, 45, who pocketed Britain's second biggest ever lottery win in 2012 with his ex-wife Gillian from Carnoustie, is enjoying his return to retail.
He said: "It's something I enjoy. It is something I enjoy being involved with.
"People like music and they like getting their hands on it.
"Not everyone wants to buy online. We offer a unique experience in the shop, catering from eight-year-olds to 80-year-olds."
The former Carnoustie resident ran a music store in Haverhill, Suffolk, before his huge lottery win in 2012, but closed it after being swamped with begging letters.
The dad-of-two said he never lost his passion for music despite the dramatic change in his life.
After getting "bored" at his £6 million country mansion, Mr Bayford decided to open a new film and record memorabilia store in Cambridge after making headlines by spending £10,000 on a stash of Lady Gaga's shoes, costumes and vinyls.
Black Barn Records sells memorabilia ranging from Star Wars movie busts to signed pictures of the Beatles – with prices ranging from £2 to £25,000.
One of the most expensive items on sale at Black Barn records is a picture of the Beatles signed by John Lennon just a fortnight before he was killed.
We have quite a few new residents! # heresjohnny pic.twitter.com/bQ6XblB0JP

— Black Barn Records (@RecordsBarn) May 9, 2016
Mr Bayford said he plans to open a "couple more" shops, and also intends to buy a vinyl-pressing plant in the UK.
Other music-related projects include being executive producer on an upcoming album by British rock band Last Great Dreamers.
Mr Bayford said: "The shop offers a wide range of interesting music and film memorabilia.
"Unlike a lot of the national chains who sell you what they want to sell we cater to what people actually want.
"I'm a big rock fan. I like bands where people actually play instruments like AC/DC, Aerosmith and Iron Maiden."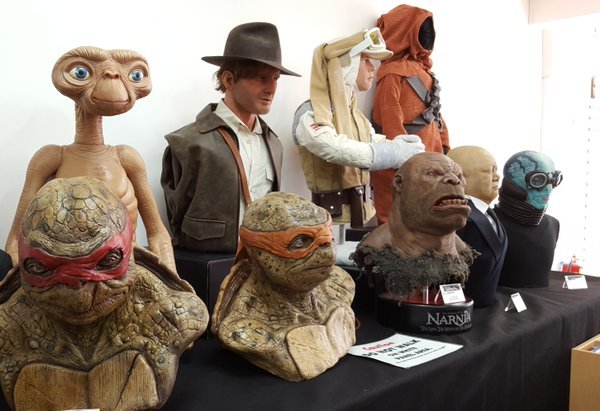 The millionaire has memorabilia including a £3,000 signed Guns N' Roses guitar and a collection of David Bowie vinyl at his Grade II listed home.
Mr and Mrs Bayford's jackpot was the country's second biggest — just behind the Weirs from Largs, who won an eye-watering £161 million in 2011.
It catapulted them to 516th on Britain's Rich List, alongside singer Tom Jones and chef Jamie Oliver.
When they were given the mammoth cheque Dundee woman Gillian told reporters: "We've been ships that pass in the night to earn money. Now we can spend time as a family".
After posing for photographs with champagne, they celebrated by taking their kids for a pizza.
Within days, the family left their three-bedroom Suffolk home for their first treat as multi-millionaires — a budget holiday to Carnoustie to visit Gillian's parents.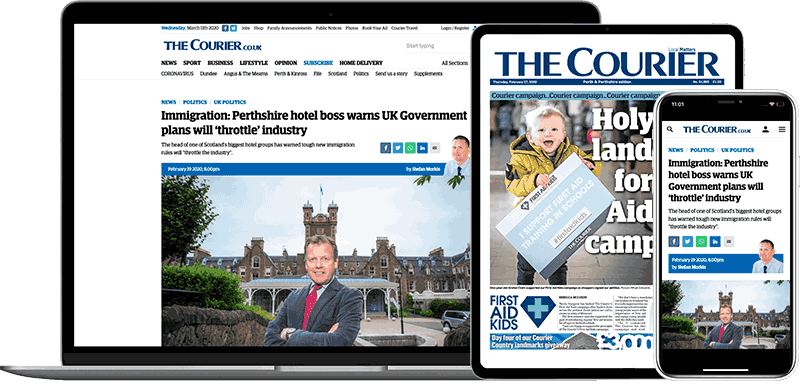 Help support quality local journalism … become a digital subscriber to The Courier
For as little as £5.99 a month you can access all of our content, including Premium articles.
Subscribe