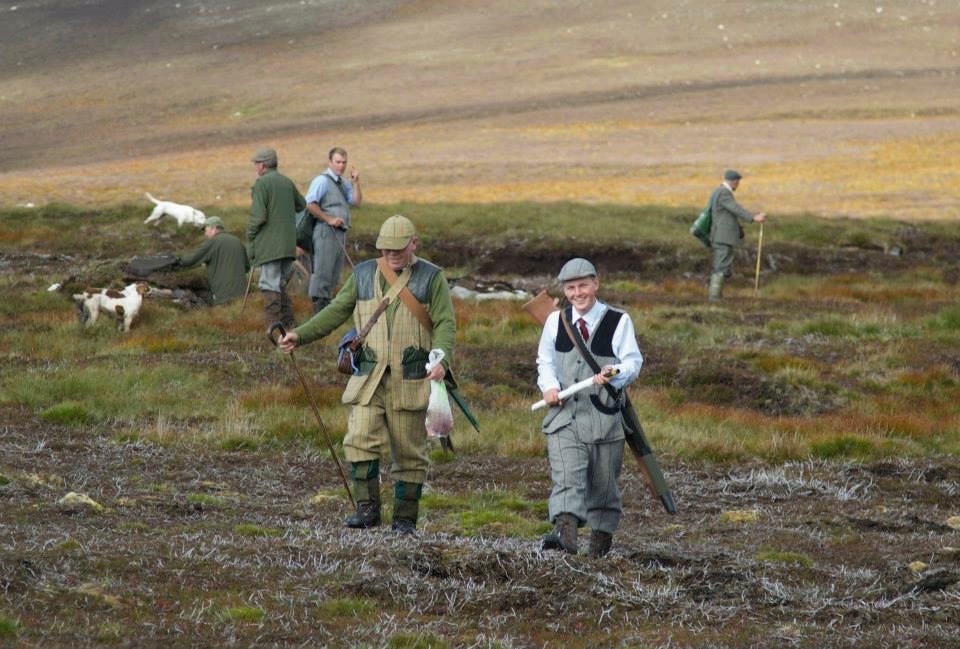 An Angus youngster has been named Scotland's Young Gamekeeper of the Year.
Callum Low from Arbroath saw off significant competition from both ends of the country to land the prestigious honour from the Scottish Gamekeepers Association.
The 20-year-old was appointed as a beat keeper at Invermark Estate a year ago following a successful placement.
He manages for grouse, deer stalking and other resident wildlife on the 55,000 acre mixed sporting estate in Angus.
Callum said: "It is a real honour for any young gamekeeper in Scotland to achieve this recognition and I am grateful to the judges. I enjoyed fishing when I was younger but I didn't really have connections to gamekeeping.
"My family are electricians and most of my friends went into engineering, the oil industry or onto University. I suppose I was regarded as a bit of a black sheep.
"Gamekeeping is not just a career though, it is a way of life. It is a major commitment and you have to make sacrifices to be able to give it the care it requires.
"Although I enjoy the sociable shoot days when the hard work is rewarded, it is also a privilege to see the other wildlife benefiting from your management such as waders and eagles.
"These things are all a part of the work you do, as well as producing grouse and stalking."
His Head Gamekeeper at Invermark Estate, Garry MacLennan, was on hand to receive the prize on his behalf at The Scottish Game Fair, flanked by SGA chairman Alex Hogg and rural economy secretary Fergus Ewing.
Nominations for the annual accolade are invited from colleges running game and wildlife management qualifications, rural estates, employers and senior industry professionals.
Best practice in stewardship of the environment and a willingness to work and learn are key criteria, with the winners chosen as youthful ambassadors for their profession.
Mr Hogg said: "Callum came to our attention last year. We know how highly regarded he is for his work ethic and maturity.
"It is vital to the environment and to Scotland's rural economy that we continue to have, and reward, highly trained new entrants into the profession.
"Shooting and angling is worth £315 million to Scotland. We need level-headed young people like Callum taking it forward as role models for others."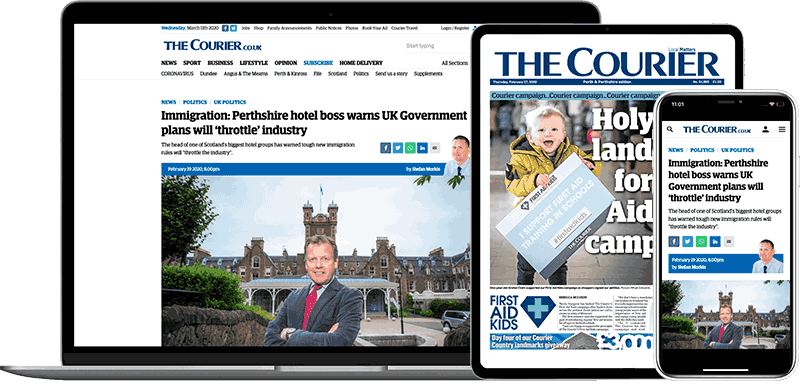 Help support quality local journalism … become a digital subscriber to The Courier
For as little as £5.99 a month you can access all of our content, including Premium articles.
Subscribe