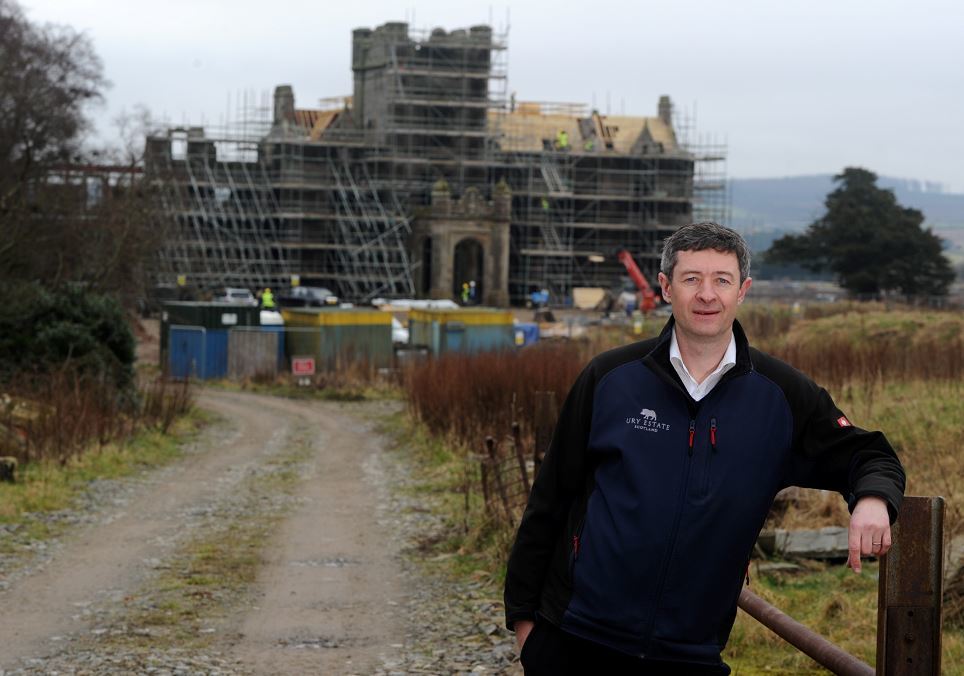 Councillors have voted to back a Mearns supermarket that locals have been "screaming out for."
Aberdeenshire councillors took three hours and forty minutes to grant an application for one 3,750 square metre supermarket on the outskirts of Stonehaven – but refused another three.
A delegated grant for a supermarket, 50-bedroom hotel and restaurant on the Ury Estate – proposed by FM Group – was passed by 27 votes to 18.
The developer is also behind the scheme for an £80 million Jack Nicklaus golf course on the historic grounds.
But another three applications that included supermarkets near the town — Mill of Forest, Mains of Cowie, and a store and petrol station at New Mains of Ury — were refused by committee.
The decision came after some councillors argued that approval would be a breach of the emerging 2016 Aberdeenshire local development plan (LDP).
Councillors had been urged to refuse all four proposals – none of which formed part of the original plan – amid fears about their impact on the town centre.
Stonehaven and District councillor Graeme Clark lodged the successful motion to approve the plans.
Councillor Graeme Clark, who represents Stonehaven, urged members to approve the application – despite it being contrary to the local development plan, which earmarks for specific use.
He said: "We are under increasing pressure by the likes of the business association, tourism groups, Stonehaven Town Partnership and the community council who ask, 'how come Stonehaven does not have a supermarket?'
"People are saying let's have a supermarket. We have been listening to them.
"I think if we go for this one it will enhance Stonehaven, a bit like towns in Angus and Aberdeenshire.
"There's a Co-op and nothing else in Stonehaven – people won't understand if we turn it down once again."
North Kincardine councillor Carl Nelson said: "People in Stonehaven are screaming out for a supermarket.
"They have been screaming out for one for years."
A spokesman for the Mains of Cowie developer, Stewart Milne Homes, argued a decision on any Stonehaven supermarket would be "premature" as the LDP was still being reviewed.
Councillors Paul Johnston and Martin Ford said this should justify the rejection of all four applications.
Mr Johnston said: "The best place for dealing with this would be in the public inquiry in the next local plan."